Back to the list
Over 60% of all Tron (TRX) transactions are related to smart contracts
finbold.com
08 March 2022 14:06, UTC
Reading time: ~2 m
---
Tron (TRX) has been measuring a steady uptick in the number of transactions and smart contract activity, with the latter currently making up over 60% of total transactions on the Proof-of-Stake (PoS) blockchain.
Specifically, at press time, the total number of cumulative transactions stood at 2,940,311,757. Of this number, 1,793,930,515 triggered smart contracts. In other words, 61.01% of Tron transactions were related to smart contracts, according to the analysis of data by TRONSCAN.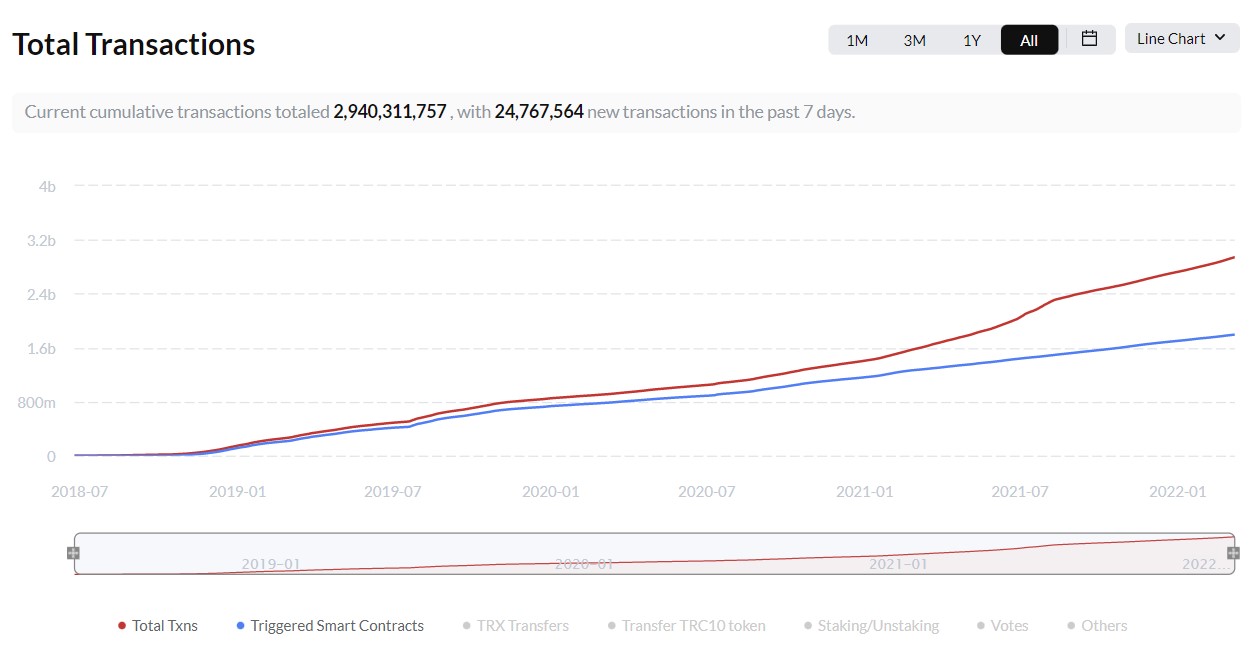 Notably, the number of transactions related to smart contracts has grown steadily over time, along with the upward trend in the total number of cumulative transactions. Although it hasn't been following it as closely as it was two years ago, nonetheless smart contract transactions make up a significant portion in the total number of cumulative transactions.
Tron's price goes down, but not the optimism
As per data from CoinMarketCap, the price of Tron at press time was $0.06, marking a 1.5% decrease as compared to seven days before and a 5.59% decrease from a month before. In comparison, the TRX token traded at $0.12 on November 15 (97.99% more than now), while its all-time high was recorded on May 1, 2018, with $0.22.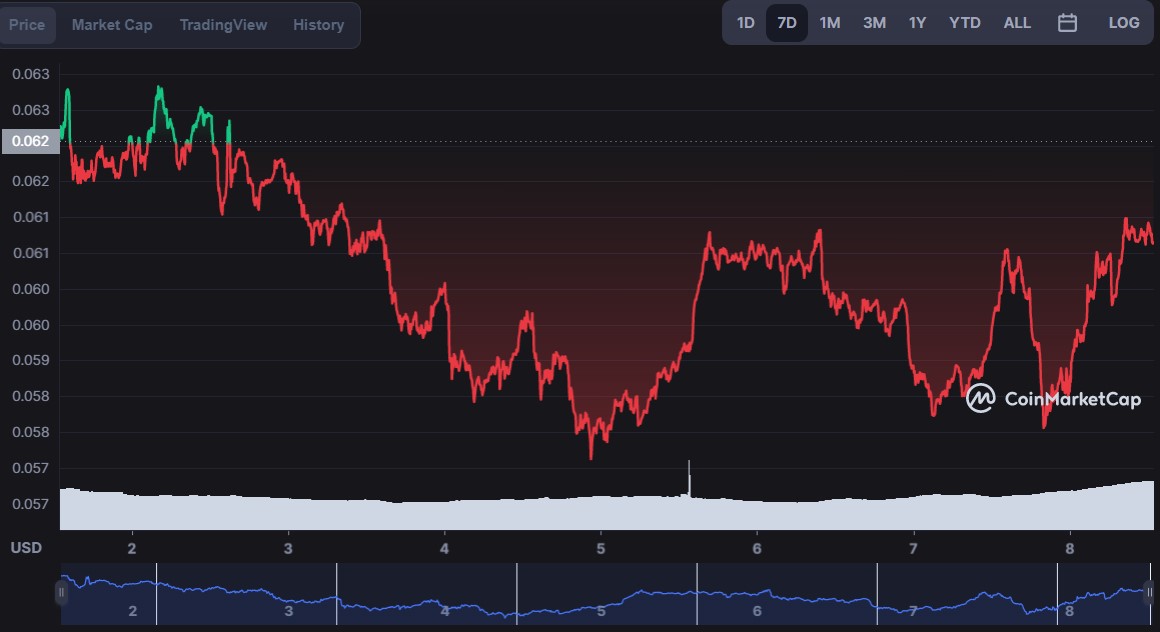 Elsewhere, in a recent weekly report for the period between February 28 and March 6, the TRON DAO reported that the total number of accounts on its blockchain had neared 80 million and that the total value locked (TVL) on TRON had reached $8.3 billion. At the same time, on March 4, TRX became the world's fastest-growing public chain with over 80 million total accounts and 2.9 billion total transactions, as per the blockchain.
https://twitter.com/trondao/status/1499664630394028033
As previously reported by Finbold, Tron was the third most purchased token on the Binance Smart Chain (BSC) as of December 11, with the average 24-hour purchase amount of $9.392 and the average token quantity bought of 103,648. Its results closely followed those of multi-chain decentralized exchange (DEX) EIFI Finance (EiFI) and metaverse platform Axie Infinity (AXS).
Disclaimer: The content on this site should not be considered investment advice. Investing is speculative. When investing, your capital is at risk. 
---
Source
---
Back to the list