Back to the list
Data Reveals Bitcoin Is the Biggest Determinant of XRP Monthly Price Not Ripple
todaysgazette.com
11 September 2019 01:33, UTC
Reading time: ~3 m
---
The third largest cryptocurrency by market capitalization, XRP has been in a price turbulence for most of the year.
It has lost a significant part of its price since the last year till the beginning of 2019 and while it seemed like it was gathering momentum for a breakout at a point when Bitcoin was surging massively, such hope seems lost as it has dipped below $0.3, a critical level according to analysts.
This has caused a lot of confusion as to what is responsible for price changes of XRP.
Ripple, the company behind XRP has received most of the blame for the price of XRP, but recent data from Coinmetrics shows that Bitcoin (BTC) is the leading determinant of XRP price.
This may come as a shock because BTC is just another cryptocurrency which XRP supporters believe will become second to XRP some day.
Ripple's Many Clients Can't Help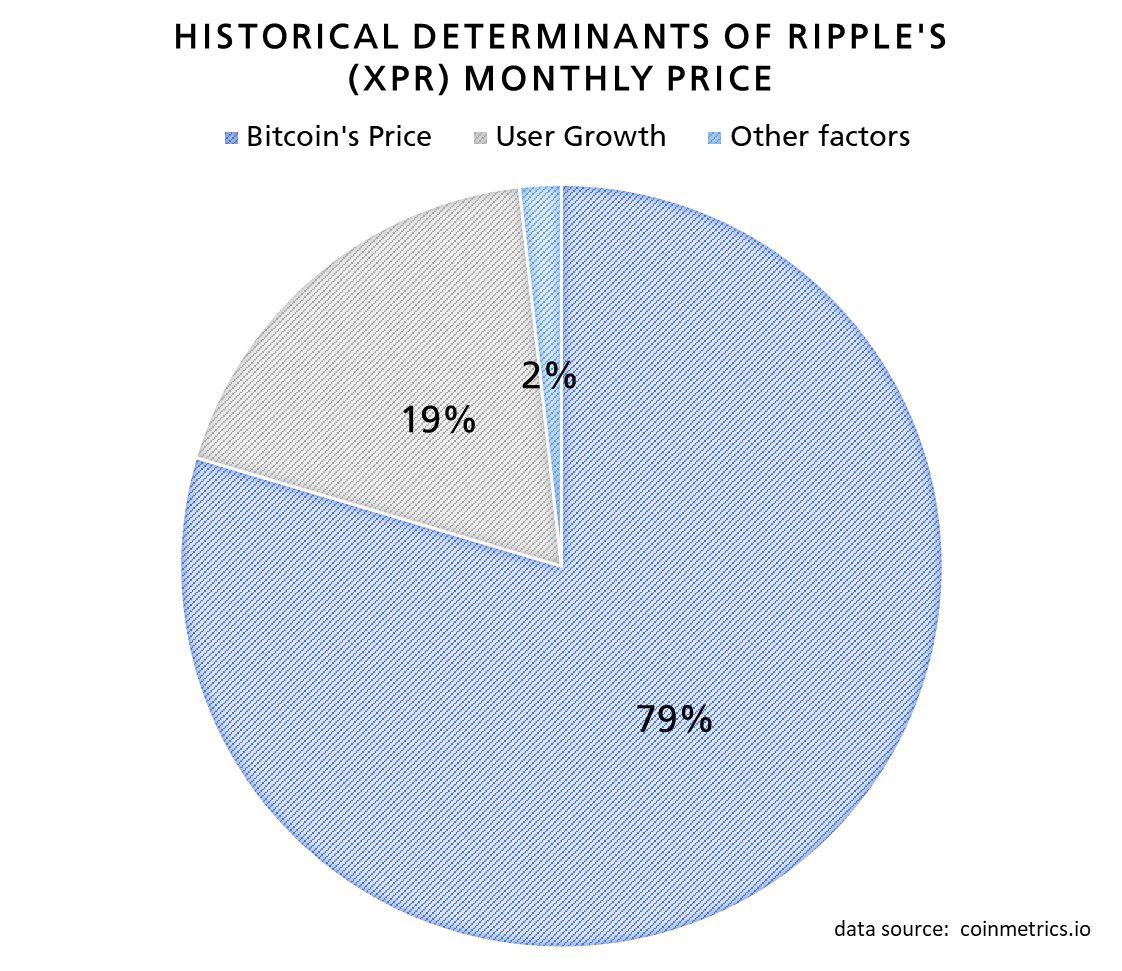 Factors determining XRP monthly price.
According to the data, BTC price is responsible for 79% of the determining factors for XRP price. This is a massive influence that makes BTC an integral determinant of XRP's future as well.
User growth which may be a major contributor to price as usability of cryptocurrencies lead to growth, is second to BTC's influence here, accounting for only 19%.
This may be an explanation for why the price of the number three cryptocurrency has not responded positively despite Ripple's claims of many institutional clients.
Other factors responsible for XRP's monthly price action possess 2% influence.
This includes Ripple's purported dumping of XRP which XRP investors and holders are protesting against, with a petition that has received a lot of support.
The 2% also involves the activities of other whales that have significant impact on the market due to the amount of XRP they hold.
What does the future hold for XRP?
If BTC has so much influence on XRP, the question is, what lies ahead?
Already, BTC has made significant progress in price and the famous view is that BTC will kill altcoins on its way up.
Although BTC influences the entire crypto market to a large extent by determining price direction, its over 200% gain in 2019 has not been reflected in the altcoin market as altcoins such as XRP have suffered while it went up.
As BTC dominance continues to rise, there are two possible scenarios expected according to analysts.
We could have a scenario where Bitcoin will need to crash for altcoins surge while truncating of altcoins' growth permanently is another possible set-up.
Whichever plays out, it will be confusing to predict the fate of XRP as it has not done well both when BTC is surging and when it is down.
BTC is in the red at the time of writing this article and so is XRP.
However after suffering a terrible market for so long, investors and holders can only hope that things get better for XRP in the future, but of course this is not guaranteed.

---
Source
---
Back to the list