Floki Inu, the cryptocurrency named in honor of Elon Musk's Shiba Inu pet, has seen an extraordinary rally on South Korea's Bithumb exchange, up a staggering 215%.
It is worth noting that South Korean regulations, including rigorous Know Your Customer (KYC) requirements and the use of real-name accounts tied to local banks, prevent foreign individuals from trading on Korean cryptocurrency exchanges. These measures are part of a larger effort to increase transparency, curb illicit activities and navigate the complex international regulatory environment.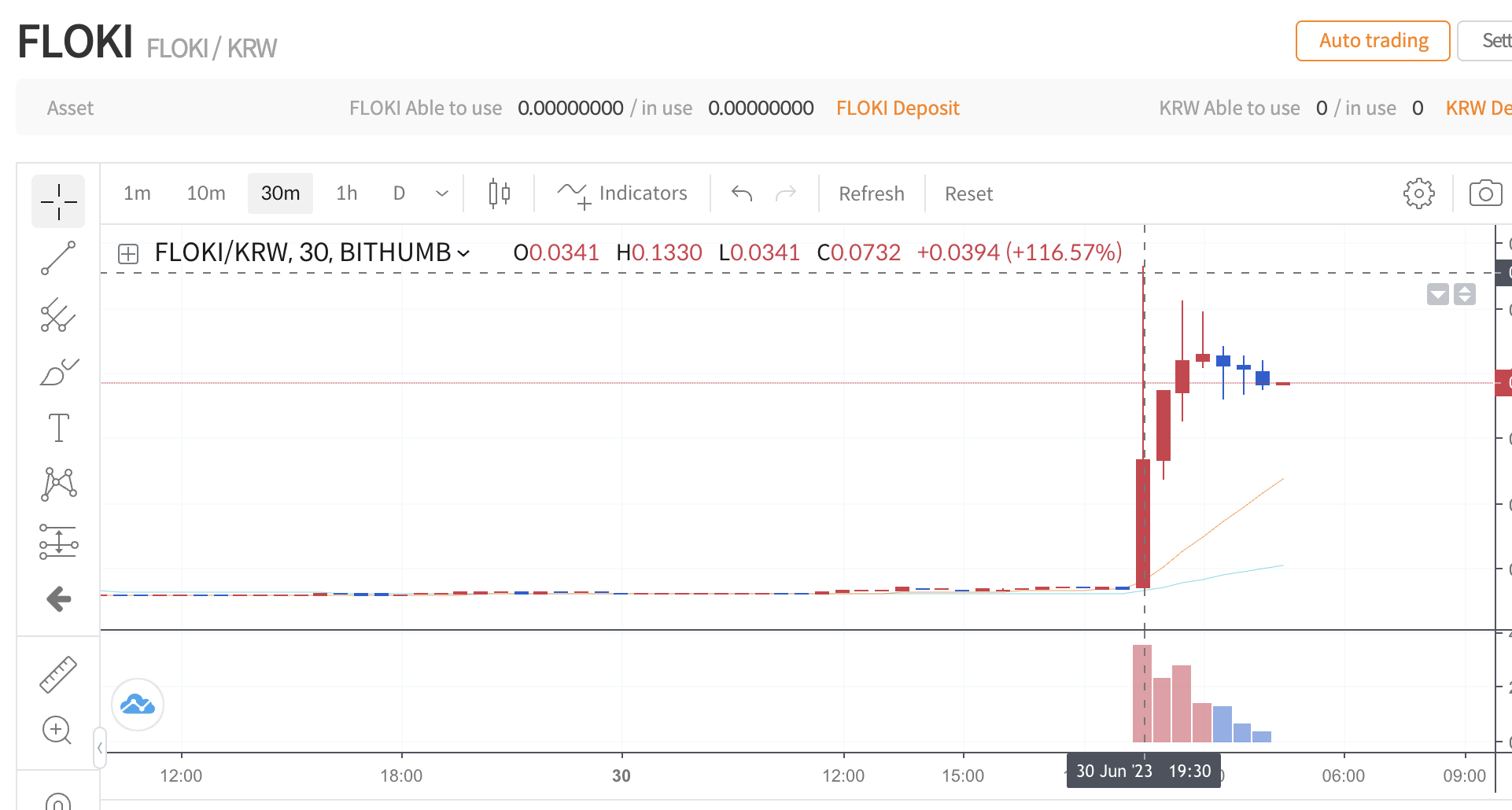 Other international exchanges are yet to reflect a similar rise, with Floki Inu only marking a marginal 3.61% increase elsewhere. This disparity underscores a unique dynamic on the South Korean market, demonstrating its ability to drive isolated rallies.
Some have drawn parallels between the recent surge in Floki Inu and previous rallies in APT and Bitcoin Cash (BCH), which also saw their initial price spikes led by South Korean traders.
The question now is whether this localized enthusiasm will ripple across to international exchanges and ignite a wider rally for the so-called "meme" cryptocurrencies.
Looking ahead, observers are keenly monitoring the potential influence of this market activity on other meme-based tokens such as Dogecoin (DOGE), Shiba Inu (SHIB) and PepeCoin (PEPE). A rally led by Floki Inu on a major platform like Bithumb could act as a catalyst for these other cryptocurrencies to follow suit.