Back to the list
Elrond Joins the Trusted IoT Alliance to Facilitate a Sustainable IoT Ecosystem
www.coinspeaker.com
15 August 2019 08:10, UTC
Reading time: ~3 m
---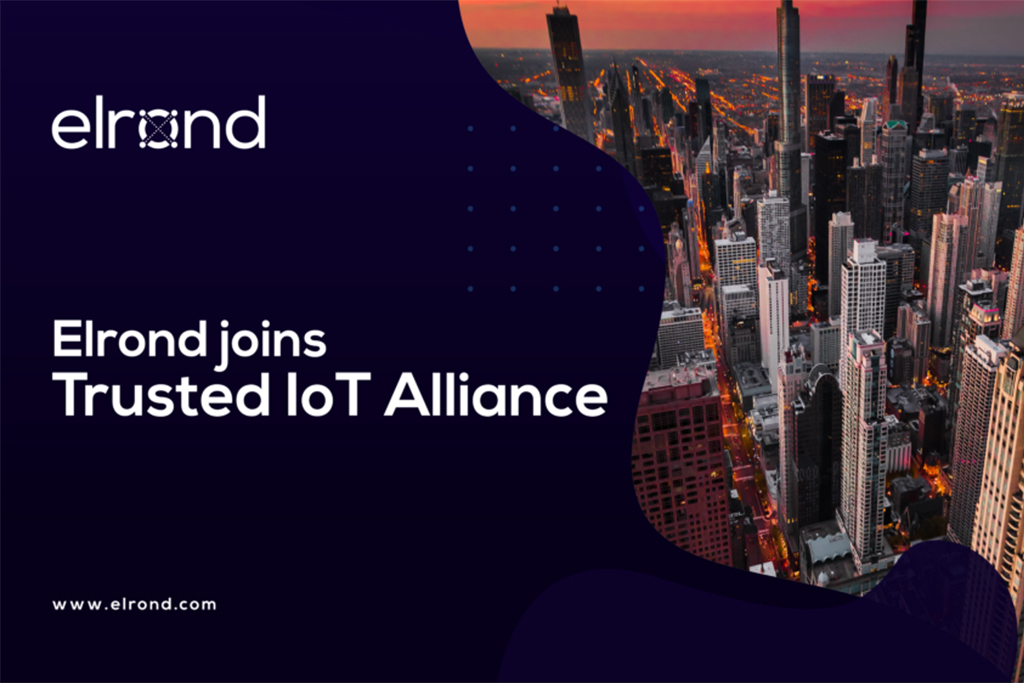 Photo: Elrond / Medium
The technology company, Elrond, has just announced that it is now an official member of the Trusted Internet of Things Alliance (TIoTA) which is a large group of at least 50 different companies who are collaborating to create multiple support systems to facilitate IoT adoption using blockchain technology and other similar methods.
Generally, the TIoTA works to establish cooperation with major companies all over the world, to support IoT adoption by improving standards, creating more significant and exploitable opportunities, as well as doing their respective best to develop IoT-suitable technology.
With the Elrond network, all members of the alliance will see improved efficiency in the form of cheaper transaction fees and much higher throughput. This will undoubtedly enhance customer user experience (UX) across all TIoTA members. The Elrond team is sure that the network with its speed and impressive scalability, will be a big plus for the IoT ecosystem.
According to the announcement, the scalability is easily achieved through significant advancements in Secure Proof of Stake as well as Adaptive State Sharding. This makes the Elrond Network quite well-matched and prepared for the new phase of the internet, a phase where there will be a necessity for serious improvements on current technology and seamless and speedy exchange of information and value is to be guaranteed.
Beniamin Mincu, the CEO and Founder of Elrond has also commented on this, iterating the company's ability to push for the actualization of the new IoT. Mincu noted:
"Our immersion with the Trusted IoT Alliance is a significant step forward for realizing the practical and real-world applications of what Elrond Network can achieve. Alongside the lines of TIoTA's enterprise, IoT and blockchain members, Elrond's public, sharded blockchain can provide the infrastructure that is necessary for the digital economy to blossom."
The TIoTA has spoken about Elrond's potential input for the association. The Chairman of the TIoTA who is also Cisco's Head of Blockchain, Anoop Nannra, has also expressed some excitement about Elrond. He said:
"Elrond provides a scalable value transfer protocol for the digital economy. We are thrilled to have Elrond join our organization and contribute to our collective goals to establish best practices for the market and to commercialize trusted initiatives."
According to The McKinsey Global Institute, there will be almost 30 billion devices with a direct internet connection by the next year. The TIoTA hopes to achieve a safe, secure and highly scalable space for the IoT by 2025. By then, it is believed that achieved feats should include fast machine to machine payments, unmanned supply chain distribution and management, along with many more autonomous and interoperable activities.
The TIoTA is already made up heavy hitters in the technology and finance industry. The list of its members includes Bosch, Cisco, KPMG, Siemens, Consensys and VeChain among others.
---
Source
---
Back to the list