Back to the list
Why is XRP performing worse than other coins? And when will it take off?
www.chepicap.com
06 May 2019 10:00, UTC
Reading time: ~4 m
---
It has become increasingly apparent that the market is beginning to climb out of crypto winter. One major coin that seems to be so far immune to this however has been Ripple's XRP. Despite being the #3 coin by market cap, XRP just doesn't seem to be moving like many of its peers. Is there a specific reason for this? Let's have a look.
Ripple's performance throughout the latest market cycle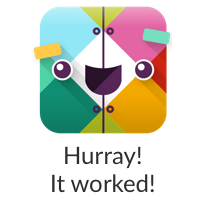 XRP/USD Chart provided by Tradingview
Here we can see how Ripple has consolidated since the bull run of late 2017/early 2018. It appears the price has actually been forming a long-term wedge along a descending resistance line that even once served as support on the way down. This tightening wedge cannot go on forever, however, and in the next month or so the price will pretty much have to break one of the defining channel lines.
So what is keeping Ripple down?
There are a couple of possibilities. The first is one is maybe nothing. That is to say, looking at the technicals, there is good reason to believe that XRP just hasn't made its move yet. As mentioned, within the next month the wedge will force the price to break, and unless the whole market takes a downturn it doesn't seem likely it will break down. This doesn't mean the price will rocket up either, just that maybe XRP still needs a little time to shake off the effects of crypto-winter.
Another possibility could have to do with competition. There are already multiple coins that potentially threaten XRP's use case, and with the recent announcement of JPM Coin, some investors may be wondering if there aren't other solutions that may be better. Stellar Lumens (XLM) is another example of a coin that is giving XRP a run for its money, and XLM has been performing rather well in recent months.
Reasons to be optimistic
Ripple has been partnering with many companies in an attempt to bring XRP and the xRapid protocol to financial institutions all around the world, and it seems to be paying off. Almost every week a new bank or association is implementing XRP for cross border payments, including Carnegie Mellon, Western Union, and the Bank of Dohfar, to name a few.
Even International Monetary Fund (IMF) director Christine Lagarde has gone on the record praising Ripple. Speaking at the Paris Fintech Festival, Lagarde was quoted concerning Ripple:
"You're going to disrupt your business model. You're going to change it. You're going to reduce your costs. You're going to expedite your transactions, and you're going to inspire confidence because you will build out on the basis of an existing backbone, which is your bank and the confidence, relationship you've established with your customers... That is where I see changes happening now. If you think of Circle, and Ripple and all those, that's where they are active and helpful."
Furthermore, it is important to note that general adoption is more important than actual price. True, adoption should push prices higher, but judging the merits of XRP on its current market value alone is missing the point. If Ripple can create enough partnerships to make XRP the future standard, the price will surely follow.
Patience is key
Advocates of XRP are likely getting antsy as the market begins to rise and yet this coin seems to be in a holding pattern, but there is really no reason to fret. The type of growth a solid project wants to see is slow and steady, not boom and bust. In the next month or so, the price will innevitably exit the wedge it is in, and unless something unfortunate happens to mar the project, there is no reason to think XRP won't rise on the swell of the next bull run.
TAKE OFF! 3 Potential Buys for May! Subscribe to the Chepicap YouTube Channel for more videos!


---
Source
---
Back to the list