Back to the list
NEO Devcon: 5 features of NEO 3.0 revealed
www.chepicap.com
17 February 2019 15:00, UTC
Reading time: ~3 m
---
NEO's highly anticipated Developer convention - NEO Devcon 2019 -  kicked off yesterday, bringing with it key details of the undisclosed upgrade: NEO 3.0.
Speaking via video presentation, co-founder of NEO Eric Zhang revealed the inner workings and strategic plans emerging from the incipient upgrade.
The main goal, Zhang relayed was to enable "large scale commercial applications" something Zhang recently alluded to recently, as NEO neared the completion of it's new consensus algorithm, Delegated Byzantine Fault Tolerance (dBFT).
NEO's goal is to have the ability to run large-scale commercial applications. To achieve this goal, we are doing two things. The first is to improve NEO's infrastructure so that it has higher tps and a more reliable dBFT consensus algorithm.

— Erik Zhang (@neoerikzhang) January 10, 2019
According to The Bitcoinist, Zhang continued to reveal 5 features of NEO 3.0 to the eagerly awaiting crowd:
Native contracts:
One of these new features included native contracts. Currently, NEO smart contracts are run within NEO's virtual machine (NeoVM). The switch to native contracts will enable users to run native code directly, without hash changes. Something which is said to increase the speed of transactions by allowing instant verification of transactions.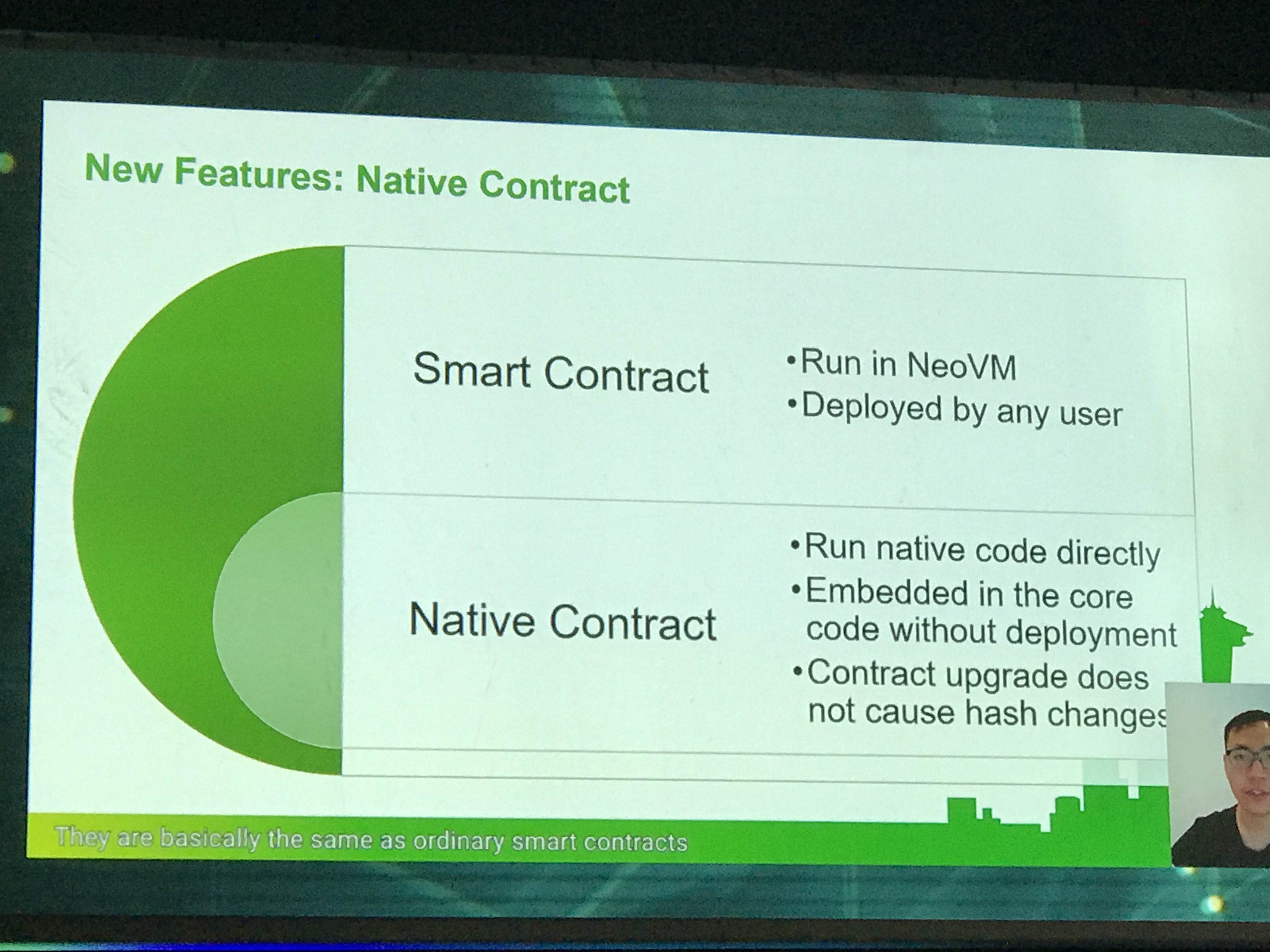 Smart contract created assets:
The second reveal detailed asset creation of via smart contracts only. Zhang elaborated on this proposing the scrapping of asset creation, stating that this feature is rarely utilized and therefore will not support global assets in NEO 3.0, something which will allegedly improve system performance. Asset creation will, therefore, be constricted to smart contracts.
Internet resource access:
This feature will allow users access to internet resources via smart contracts. Enabling the access of such through URLs.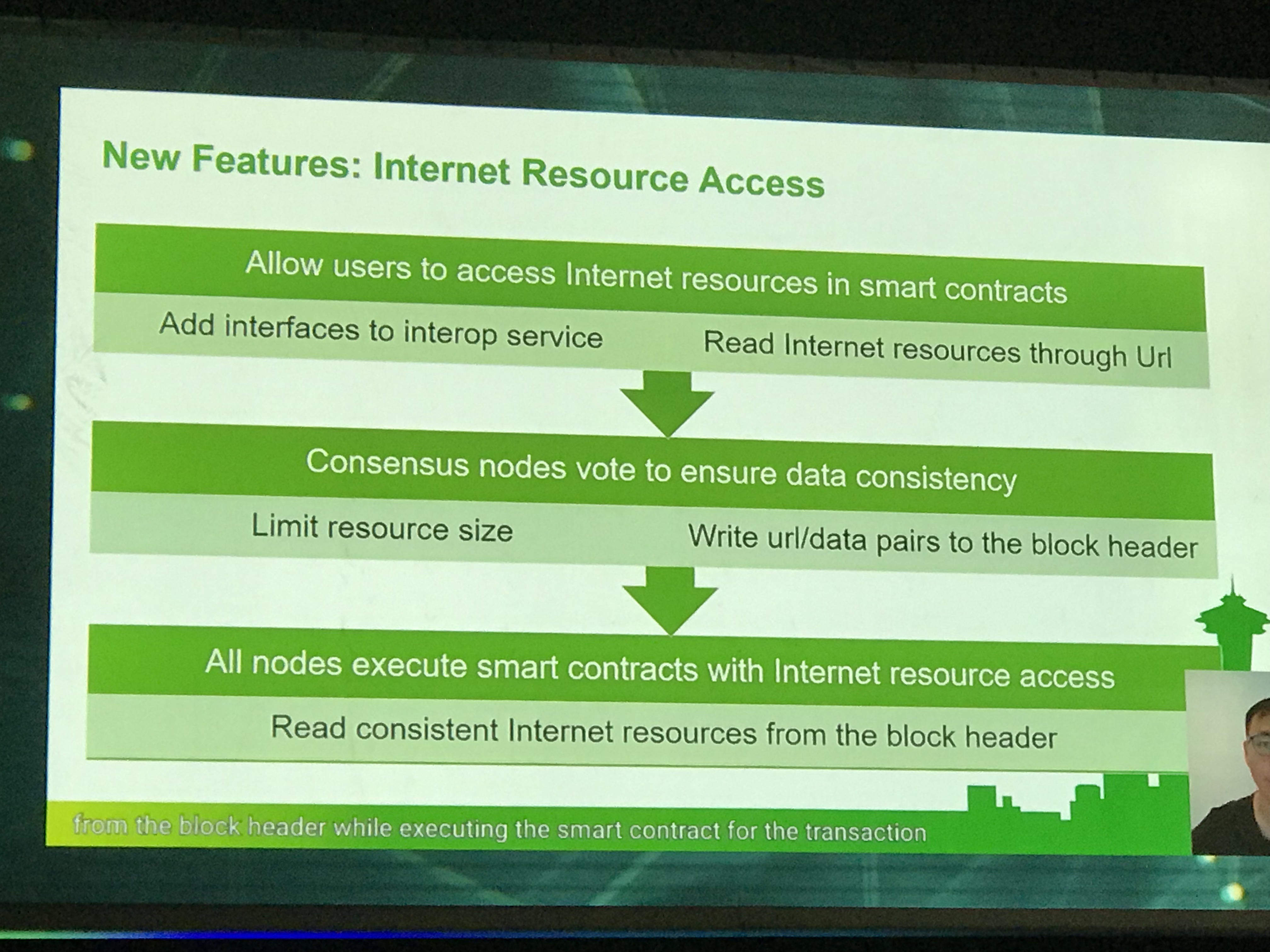 According to Zhang, consensus nodes will vote to ensure data constancy of internet resources and will execute the smart contracts with internet resource access.
dBFT consensus model:
As touched upon, Zhang recently announced the near-completion of the new Delegated Byzantine Fault Tolerance (dBFT) consensus algorithm. Something which will provide strict finality with block confirmation times reduced to just 15 seconds completion time.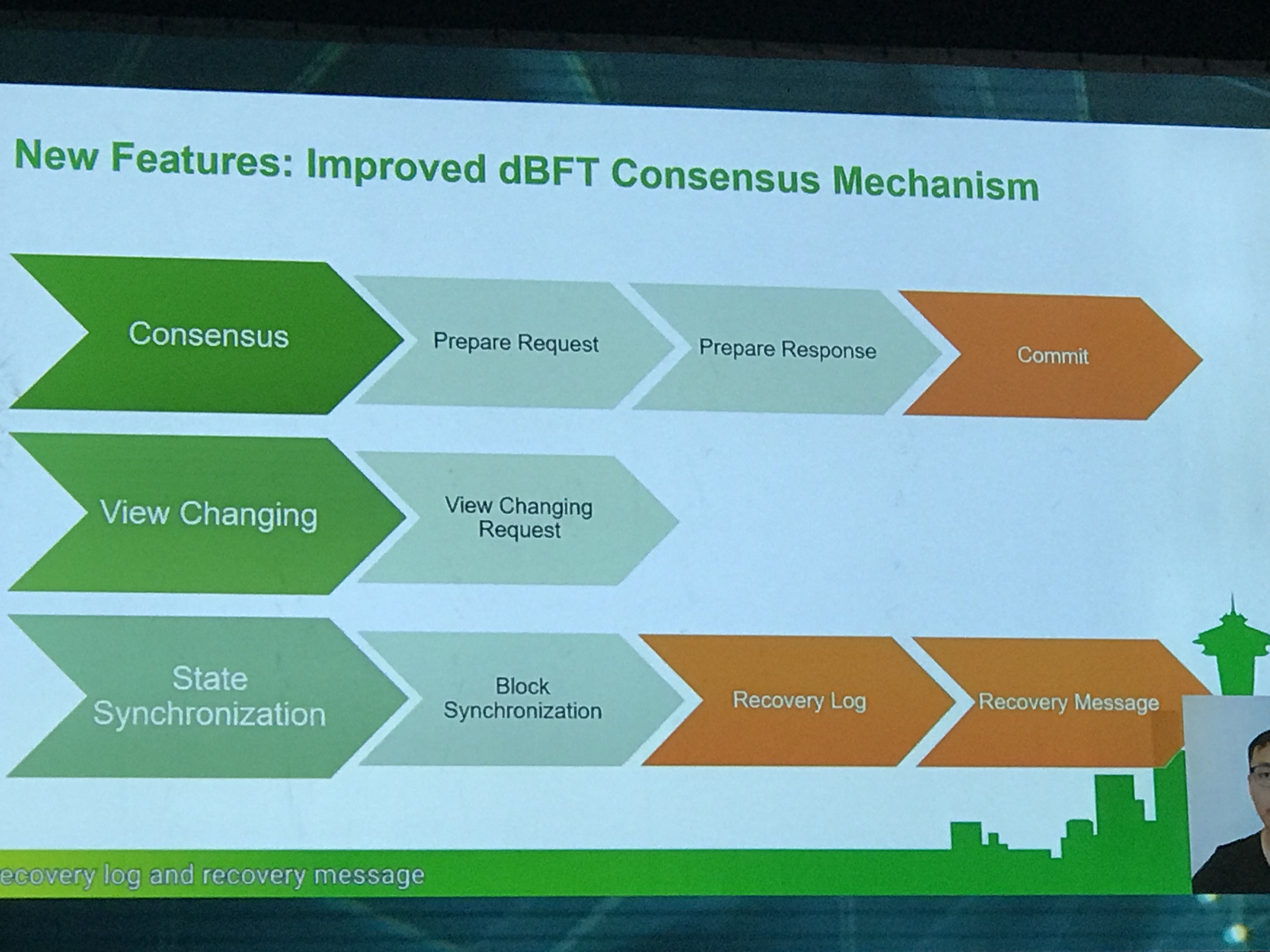 During the video presentation Zhang detailed the model further, stating that dBFT will make transactions truly irreversible, adding that it "will be the best consensus mechanism for blockchain."
NEO FS:
This is the solution to the current issues plaguing NEO smart contracts. At present the smart contracts can't store much data, not without incurring a wildly high cost, making it an extremely inefficient solution for enterprises.
This is where, NeoFS a low cost distributed storage network comes into its own, allowing enterprises a place to store large amounts of data at a greatly reduced cost.
NEO 3.0 was announced back in 2018, and is said to be the most integral upgrades the NEO smart economy will ever need.
Achieving the goals of NEO 3.0 will be no mean feat, potentially requiring a hard fork and subsequent return to the genesis block; making it likely that we wont see any of these updates integrated any time soon
Read more: What's going on with NEO in 2019?

---
Source
---
Back to the list
Similar news