Police In Spain Tracks Down Alleged Child Porn Organization Using Bitcoin Transactions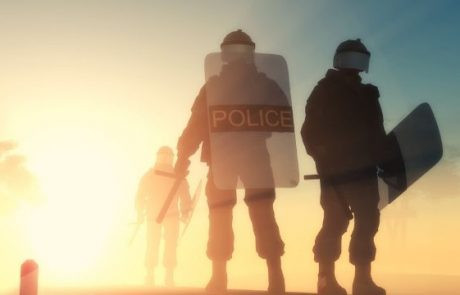 cryptopotato.com
2020-06-30 10:07
Reading time: ~2 m
---
The Spanish Civil Guard arrested multiple people across the country who are allegedly involved in the distribution of child pornography. It was an international investigation on a dark-web case where people used cryptocurrency to pay for illegal content.
Scheme Busted Through Cryptocurrency Payments
According to a recent report, police in Spain had detected the alleged criminals by following cryptocurrency payments of users who entered the child porn web platforms. In a few operations, specialists have analyzed the movements of the digital assets, which led them to some of the viewers and pilots of the illegal operation.
In the so-called Kiru Operation, police caught a man from Madrid, who has allegedly abused his under 16-years old stepdaughter. This part of the case followed an alert from NCMEC (National Center for Missing and Exploited Children in the US), which had come across several photographs and videos with pedophile content.
In the Kugantxu operation, investigators tracked a number of payments made by one of the detainees, located in Bilbao. The analysis showed that they were executed via "cryptocurrencies, tokens or anonymous money transfer services," for access to a real-time broadcast of sexual abuse of minors. Further, the analysis allowed inspectors to localize the recipients of the payments, most of whom were in the Philippines.
The third operation (Jekyll) was carried out alongside the Homeland Security Investigations (HSI). It found more users of the websites, located in the TOR network, which allegedly let viewers pay for child pornography videos with Bitcoin.
 "The investigated platform was in the TOR network, which due to its characteristics offers an important degree of anonymity to its users. Similarly, these people were taking security measures to hide pedophile content on their devices, using multiple layers of encryption, making it difficult for researchers.", the Guardia Civil report reads.
Cybercrime Keeping Up The Pace
On a different count, another cybercrime was recently reported, where the UCSF Medical School Officials have paid hackers a sum of $1.14 million ransom.
They had stolen information from the Medical School's computer servers, and had encrypted important data by malware, restraining the access to it.
Officials stated that the attack didn't affect patient care or any work on recent coronavirus cases.
Enjoy reading? Please share:
Facebook
Twitter
LinkedIn
Telegram
Read more on: Bitcoin
---
---
Source