Back to the list
Best Crypto Wallet 2021: Atomic wallet vs Coinbase
www.cryptopolitan.com
24 November 2021 19:36, UTC
Reading time: ~8 m
---
While many exchanges provide or suggest crypto wallets for your use, in order to buy or trade bitcoin or other cryptocurrencies you need to have a wallet address so that the digital currency can be transferred to your control. Be that as it may, a good crypto wallet should be safe from cyber-attacks. Scrutinizing the downtimes of Coinbase, additionally, users are concerned about trading efficiency.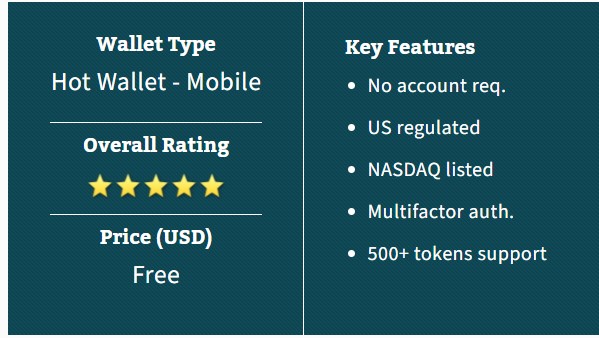 In addition to the Coinbase app, which is available on iOS and Android, Coinbase.com may be used by anybody who wants to buy or sell Bitcoin. Using fiat currencies like $US or other local currencies provides an easy, secure, and regulated way to get started with bitcoin. Coinbase provides a safe place to store your Bitcoin, removing the need for you to keep track of your own private keys. Currently, Coinbase.com and its mobile apps are available in over 100 countries.
To access the decentralized web and utilize a dapp browser, the Coinbase wallet app is a one-of-a-kind piece of independent software. For the Coinbase wallet app, you don't need to have an account with the company to use it. Users of the Coinbase wallet may store and maintain their private keys rather than relying on a central broker or platform. It's NOT possible to utilize Coinbase wallet to exchange fiat currency for cryptocurrency. Throughout the world, the Coinbase wallet may be downloaded and used for free.
Coinbase Pro is the latest version of the platform
If you have a Coinbase account, you may access and use the Coinbase Premium version. Limit and stop orders, which are not available on the main Coinbase site, may be traded on this platform.
A list of both advantages and disadvantages: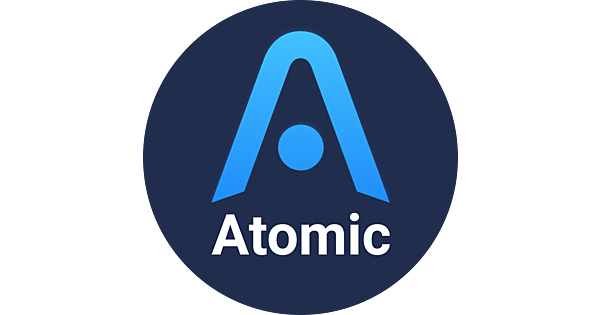 Source: G2
Advantages and disadvantages of Atomic Wallet
| | |
| --- | --- |
| Advantages | Disadvantages |
| • Atomic Swap supports over 500 currencies and tokens.• Your device's private keys are encrypted and kept.• Simple to use• Works with almost any device, including Windows, Mac, Android, Linux, and iOS.• The ability to buy cryptocurrencies in a wallet | • Only a limited number of cryptocurrencies are available to buy in the wallet.• No support for hardware wallets• The support is mediocre. |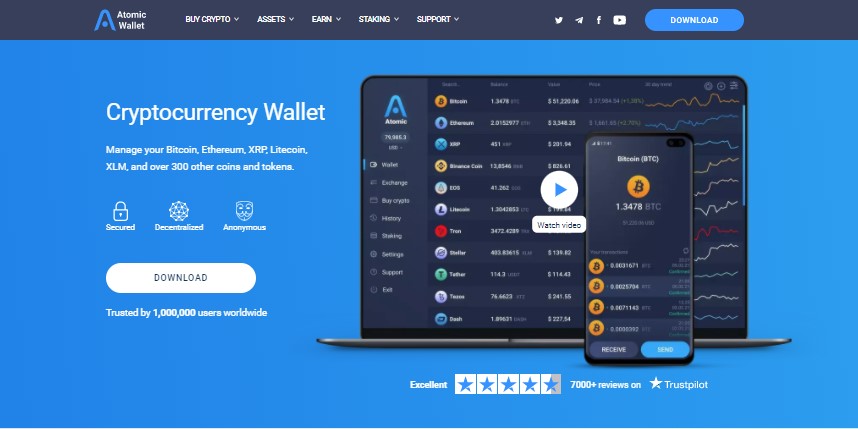 How to use an Atomic wallet
Atomic Wallet is an interface, a door to all your crypto assets. You manage it from Atomic but operations and funds are stored on the blockchain. And only you have access to them. Once you see your keys and addresses, you can manage your crypto assets. On the first screen, you see balances and the whole list of coins + tokens. Let's say you want to send your BTC to another address. When choosing the amount and clicking send, you insert your password to sign your transaction.
Review from users on Atomic wallet
The Atomic Wallet is ideal for novices since it is free and enables them to purchase cryptocurrency straight from the wallet if they do not already hold digital assets. In contrast, cryptocurrency wallets like Exodus allow you to buy crypto assets from third-party exchange accounts and deliver them to the wallet before you can begin swapping them. Aside from being simple to use, Atomic wallet enables you to swap practically any currency or token. This is achievable because of the wallet's inclusion with the Atomic Swap exchange. Other exchange accounts connection is available for further coverage.
Atomic Wallet supports over 500 various crypto tokens, including the following: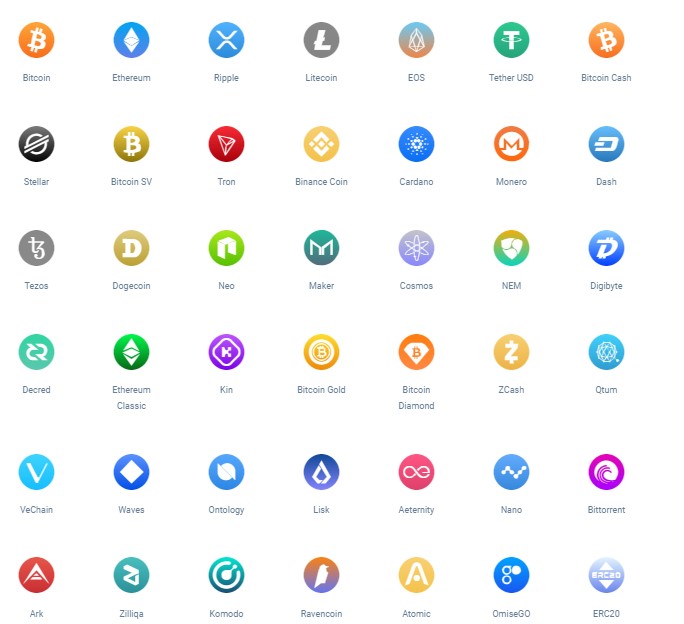 Atomic wallet vs. Coinbase: key distinctions
| | | |
| --- | --- | --- |
| FACTORS | Atomic Wallet | Coinbase Wallet |
| Security | The user-created password is the very first stage of Atomic Wallet safety. This password is essential for login to the wallet and transaction validation, and viewing private keys. A completely random 12-word backup phrase that may be used to reclaim login to the wallet if your device is stolen or missing is used to back up the user-created password. | Coinbase wallet, on the other hand, is one of the most secure online wallets available due to its customer data protection. Coinbase puts over 99 percent of its assets in offline cold storage, which can not be accessed – and they cannot be hacked while in cold storage! Only 1% of the platform's assets are accessible online in the hot wallet system, and these assets are covered in the case of a loss. That way, if your asset were ever taken from Coinbase, you'd be able to get it back. |
| Supported Platform | Atomic wallet is compatible with the following platforms: WindowsMacSaaS (troubleshooting saas solution) iPhone iPad android | The Coinbase wallet is compatible with the following platforms: SaaSiPhoneiPadAndroid |
| Audience | Atomic wallet is designed for anybody who needs a custody-free multi-currency wallet with a decentralized atomic swap exchange. | Coinbase, on the other hand, is for anybody who wants to purchase or trade bitcoin using their bank account |
| Support | The atomic wallet provides Live Help 24 hours a day, seven days | Coinbase exclusively offers online support, which makes Atomic wallet better in this context |
Crypto Tax reporting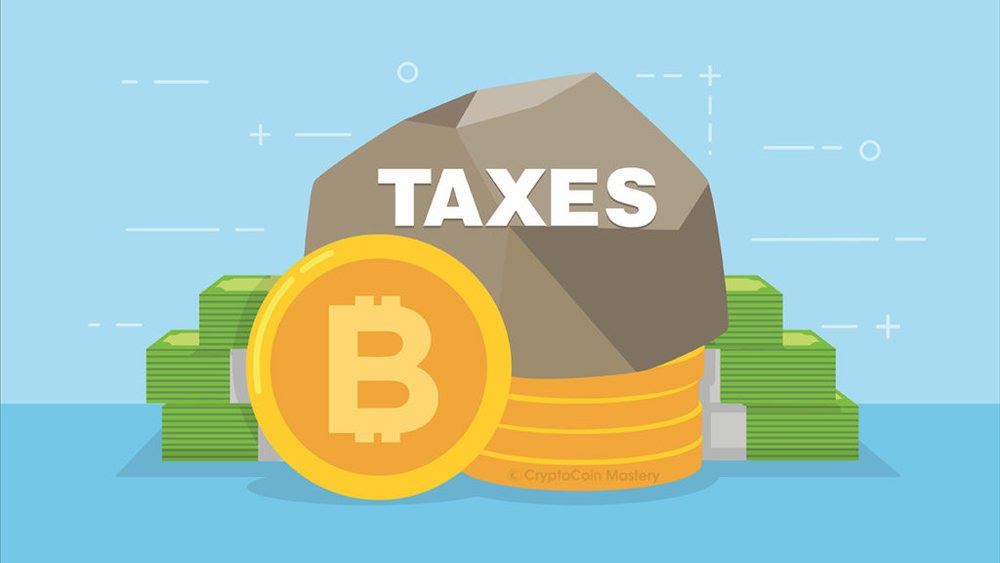 Source: Coinformania
Coinbase tax reporting
With just a few clicks, you can connect your Coinbase account to CryptoTrader and will allow you to generate your profits, losses, and income tax reports from a crypto trader. Tax.
It is done as government reporting options and quantification of tax to be paid to the tax agency. Importing data into your account may be done in a variety of ways:
Integrate your Coinbase account with CryptoTrader in a seamless manner. Read-only API for taxation on goods and services. This enables you to import all of your transactions with a single click.
CryptoTrader allows you to import your Coinbase transaction records CSV file. To import your transaction records into CryptoTrader, you may get it from cryptotrader.tax.
You can import your transaction records and prepare the relevant crypto tax forms using one of these techniques in a matter of minutes. These forms must be filed by you. Import them into the program of your choices, such as TurboTax or TaxAct, to file your tax for the final tax report of crypto taxes.
AtomicWallet tax reporting
Importing your atomic wallet transaction data into Koinly is the first and, for the most part, the only step required. If you want to achieve it, there are several options:
The atomic wallet has a history export option that generates a CSV file of your transaction history, which you can input into Koinly to make your tax document.
Koinly allows you to build different wallets for each of your coins, such as Atomic Wallet BTC, Atomic Wallet ETH, and so on, so you can import your transactions automatically. Simply enter the public key or address for each coin, and Koinly will take care of everything else.
If the aforementioned methods don't work for you or have a few transactions, you may add them manually using Koinly's online interface.
Conclusion
According to security, Atomic is developed on top of open source libraries. Your 12-word backup should be stored in a secure area. All of your cryptocurrency is free to use.
Due to its incorporation with the Coinbase exchange platform, investors and crypto-enthusiasts feel safe storing their digital assets on this wallet. Integration of the Coinbase wallet to the Coinbase exchange makes things a lot easier since you'll only need a single account to access everything.
Non-custodial service is the most critical difference of the Coinbase wallet; you don't own crypto when you don't have private keys. Although Atomic wallet is also a non-custodial wallet, it is used mainly for access to the blockchain. Your private keys are encrypted, and never leave your device! As a result, you have total authority over your cryptocurrency and an impeccable risk assessment!
Choosing either the Coinbase wallet over the Atomic wallet depends on what the user needs. The Coinbase wallet could be more secure and versatile than the Atomic wallet, due to its support by a wide range of systems. Additional currencies and interactive videos are also available to aid users. Coinbase wallet has been around since 2012, providing it more credibility and allowing it to attract new users.
Generally, both platforms can be used as Bitcoin wallets, as both also support BTC payments and several cryptocurrencies mentioned above.
FAQs
What can I do to ensure that my Coinbase money is safe?
Coinbase Wallet is a product that is owned by the user. It generates a 12-word password that only you may use to transfer funds received from the service. Even if you lose your seed, Coinbase will not transfer money on your behalf since Coinbase has no access to this seed.
Is it possible to have many wallets on one device?
A mobile device is not equipped to handle several bank accounts. On the other hand, a desktop computer allows you to store many wallets, each of which has its unique user ID.
What Is a cryptocurrency trading bot?
Unlike manual trading, crypto enthusiasts can use their own automated trading bot for your crypto trading to generate consistent returns. There are several crypto market factors that an investor or trader must consider before deciding on which cryptocurrency to purchase or sell. Automated trading bots can quickly and accurately analyze and interpret market data. Market data may be gathered, interpreted, and the prospective market risk can be calculated. Then, they can purchase or sell crypto assets.
Instant crypto credit lines for Coinbase
Now you may borrow up to $1,000,0000 from Coinbase using your Bitcoin as collateral. Pay only 8 percent APR2 with no credit check using external client sites to facilitate cheque management module.
What is a Bitcoin monitoring agent?
Each blockchain node and accompanying dApp infrastructure deploy network monitoring agents to read transaction logs and transmit CPU, memory, and I/O consumption metrics created as part of the transaction process.
Disclaimer. The information provided is not trading advice. Cryptopolitan.com holds no liability for any investments made based on the information provided on this page. We strongly recommend independent research and/or consultation with a qualified professional before making any investment decisions.
---
Source
---
Back to the list