EOS Gambling Game FastWin Attacked Again, Funds Carted Away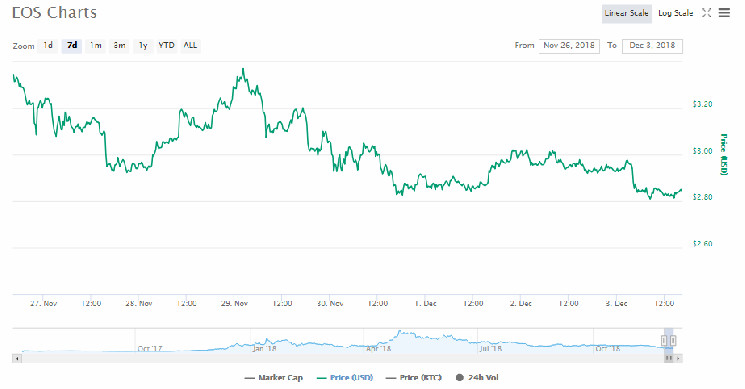 todaysgazette.com
2019-09-09 04:00
Reading time: ~2 m
---
FastWin, a gambling application on the EOS blockchain, has fallen prey of cryptocurrency hacking again, with attackers exploiting its smart contract to the tune of 700 EOS.
A revelation by security research firm Beosin, early today September 6, a subaccount (3ypa****rggff,) of an already hacked account ju****ang unleashed series of attacks on the EOS gambling game, carting away with 700 EOS on the spot.
In June, Beosin-Eagle Eye, a blockchain security situation monitoring system pointed that the same ju****ang attacked several EOS gambling games, exploiting them to the tune of several hundreds of EOS. According to preliminary analysis by Beosin, this attackers are using congestion attack to paralyze EOS network.
In December, PeckShield security firm also sighted some critical flaws, explaining issues bedeviling FastWin.
The analysis succeeded the massive hack witnessed by the EOS gambling DApp on 5th of December 2018.
PeckShield was quick to report the hack stating that a hacker with account ha4tsojigyge perpetrated the evil, attacking Fastwin contract fastwindice3 124. The faceless hacker got nothing less than 1,929.71 EOS during the period.
Previously, PeckShield highlighted over 27 EOS DApps security breaches. This is a pointer to the vulnerable glitches on EOSIO Software. The EOS contract platform has been susceptible to diverse hacks in recent time.
On February 2019, an EOS Telegram group mentioned how an hacker moved around 2.09 million EOS from an account.
The fund movement came after all EOS top 21 BPs were told to blacklist a particular account.
However, because an EOS block producer failed to update his account after mainnet, the hacker was able to move the fund.
Meanwhile, funds from the hacked accounts entered Huobi, but the exchange froze the involved accounts immediately.
---
Source