Ethereum Developer Virgil Griffith Has Been Released From Jail Pending Trial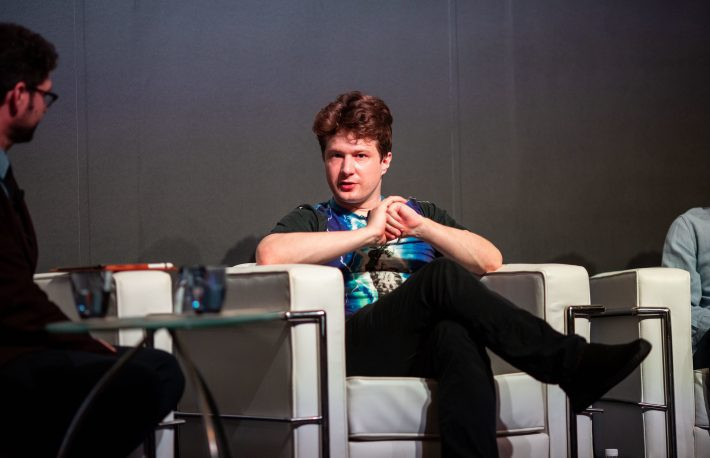 www.coindesk.com
2019-12-03 13:30
Reading time: ~2 m
---
A judge ruled that the U.S. Department of Justice has enough evidence to move a case against ethereum developer Virgil Griffith to trial.
Griffith, who was arrested in Los Angeles on Thanksgiving Day on charges of conspiracy to assist the Democratic People's Republic of Korea (DPRK) in learning more about cryptocurrency for its own benefit, had a preliminary court hearing Monday to determine whether the DOJ had sufficient evidence to establish probable cause.
The U.S. Attorney's Office of the Southern District of New York said Friday that he had been charged with "violating the International Emergency Economic Powers Act (IEEPA) by traveling to the Democratic People's Republic of Korea (DPRK or North Korea) in order deliver a presentation and technical advice on using cryptocurrency and blockchain technology to evade sanctions."
According to Friday's complaint, Griffith asked for – and was denied – permission to travel to North Korea in order to give the presentation, titled "Blockchain and Peace." Moreover, the complaint said, Griffith subsequently "began formulating plans to facilitate the exchange of Cryptocurrency-1 between the DPRK and South Korea," despite knowing that this would violate U.S. sanctions against the DPRK.
Following the hearing Monday afternoon, Brian Klein of Baker Marquart, who is representing Griffith, said in a statement that the developer had been released from jail.
He added:
We dispute the untested allegations in the criminal complaint. Virgil looks forward to his day in court, when the full story can come out.
Klein has represented a number of high-profile individuals in the cryptocurrency and cybersecurity worlds, including bitcoin entrepreneur Charlie Shrem and security researcher Marcus Hutchins.
Klein negotiated a settlement against Cameron and Tyler Winklevoss, who sued Shrem in November 2018 alleging he owed them $26 million in bitcoin. Hutchins, who was accused of creating the Kronos malware by the U.S. Department of Justice, pleaded guilty and was sentenced to a year of supervised release, with the judge in the case recommending he apply for a pardon.
Nikhilesh De contributed reporting.
---
Source
---
Similar news