Ray Dalio Wants You to Change His Mind About Bitcoin Investing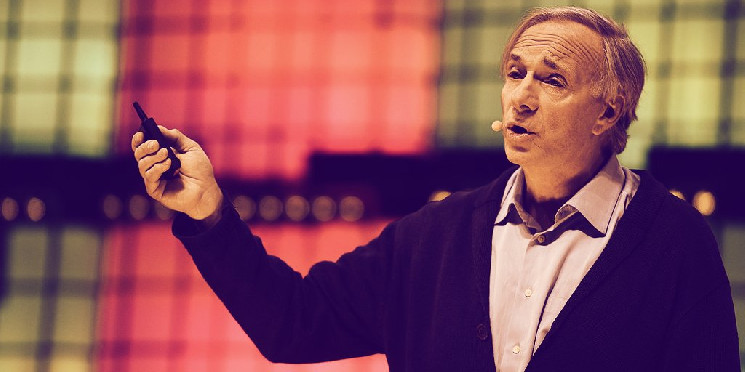 decrypt.co
2020-11-17 18:37
Reading time: ~3 m
---
With Bitcoin's price soaring anew lately, topping $17,700 as of this writing, we're seeing more and more traditional finance leaders reevaluate their views on the leading cryptocurrency. Billionaire Ray Dalio, head of world's largest hedge fund Bridgewater Associates, is the latest to challenge his own long-held perspectives on the matter.
In a series of tweets today, Dalio admitted that he "might be missing something" about Bitcoin and that he'd "love to be corrected." He went on to detail the reasons why he has been critical of Bitcoin in the past, stating that it's "not very good as a medium of exchange because you [can't] buy much with it (I presume that's because it's too volatile for most merchants to use, but correct me if I'm wrong)."
I might be missing something about Bitcoin so I'd love to be corrected. My problems with Bitcoin being an effective currency are simple... (1/5)

— Ray Dalio (@RayDalio) November 17, 2020
Dalio then suggested that Bitcoin is not a good store of value because of volatility and that it "has little correlation with the prices of what I need to buy, so owning it doesn't protect my buying power." He then reiterated his recent, headline-grabbing take that "governments will outlaw it and make it too dangerous to use."
"Unlike gold which is the third-highest reserve asset that central banks own, I can't imagine central banks, big Institutional investors, businesses, or multinational companies using it," he concluded. "If I'm wrong about these things I would love to be corrected. Thank you."
As you might expect, a billionaire hedge fund boss directly appealing to Twitter to prove him wrong has drawn out heavyweight crypto personalities to try and do just that. Podcaster Peter McCormack and BlockTower Capital co-founder and Chief Investment Officer Ari Paul are among those who replied, seeking an audience with Dalio.
Hi @RayDalio, we chatted about bitcoin for maybe 10 minutes at the Greenwich Economic Forum you keynoted 18 months ago. I was an endowment investor at Uchicago before launching a crypto hedge fund. Would love to chat more about it!

— Ari Paul ⛓️ (@AriDavidPaul) November 17, 2020
Governments Will 'Outlaw' Bitcoin, Says Bridgewater's Ray Dalio
Podcaster and Morgan Creek Digital co-founder Anthony Pompliano also replied, tweeting, "I have explained Bitcoin and convinced many of your hedge fund peers to buy it, while also getting US public pension systems to invest in the asset. Would love the opportunity to explain it to you and answer any questions you have."
Dalio sought a response from crypto Twitter, and they've come out in force. Will he actually take any of them up on their offers, and if so, can he be "corrected," as he wrote? Stay tuned.
---
Source
---