Algorand Launches Europe Accelerator Program to Boost Startups with up to $500k in Grant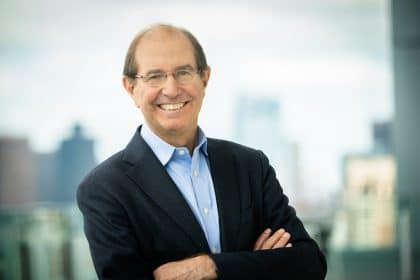 www.coinspeaker.com
2020-10-16 18:50
Reading time: ~2 m
---
Applications for the Algorand Europe Accelerator are currently open until December 18, 2020.
Algorand Foundation has launched a new program across Europe dubbed 'Algorand Europe Accelerator' to assist blockchain startups with financial grants. According to Algorand, blockchain inclined startups can apply for the grant whereby successful applicants will receive an upfront of $15,000. In addition, the firm has promised a follow-up funding of up to $500,000.
Algorand Europe Accelerator Program
The capital has been sourced through Borderless Capital and Eterna Capital. Notably, the startups will be required to build applications on the Algorand platform, hence ensure the future growth of the Algorand network. The firm indicated that it has not set a maximum or minimum number of projects to be supported.
"The most successful projects are eligible for $500,000 in follow-on investment […] We are not setting a predetermined number of startups that will receive this additional funding," Algorand spokesperson said.
According to the press release, the company will mostly focus on projects that deal with strategy formulation, market execution, and subject matter guidance across tech mentorship, token economics, marketing, and fundraising. The Algorand Europe accelerator program is meant to take place in the next 12 weeks and has already onboarded several projects.
Some of the projects in the program include Props co-founder Adi Sideman, Securitize CEO Carlos Domingo, and Youbi Capital CEO Chen Li.
According to Massimo Morini, chief economist at the Algorand Foundation, the Europe funding program is an essential development part of the Algorand Foundation, hence taken with utmost priority. Applications for the Algorand Europe Accelerator are currently open until December 18, 2020.
Algo and Grant Fundings
The Algorand blockchain network has its own official native cryptocurrency, called the Algo, to drive the borderless economy and the system of incentives.
Algo was trading at $0.314174, having dropped 8.15% in the past 24 hours. Notably, Algo had a market capitalization of approximately $332,556,363 and a daily trading volume of around $167,259,501. At the time of writing, there were approximately 1,058,509,900 ALGO in circulating supply out of 10,000,000,000 ALGO. The coin was ranked position 46 out of the many global crypto projects in terms of market capitalization.
Previously, Algorand launched the 250 million ALGO Grants Program that offers different types findings. To empower innovations on the Algorand platform, the grant program has four categories including the research proposals, development tools and infrastructure, applications and use cases, and education & community.
With the Asia accelerator program previously launched, it is reported that it received over 150 applications during the application period.
---
Source
---
Similar news