Bitcoin Mining Difficulty Increases to Highest Level Since January 2018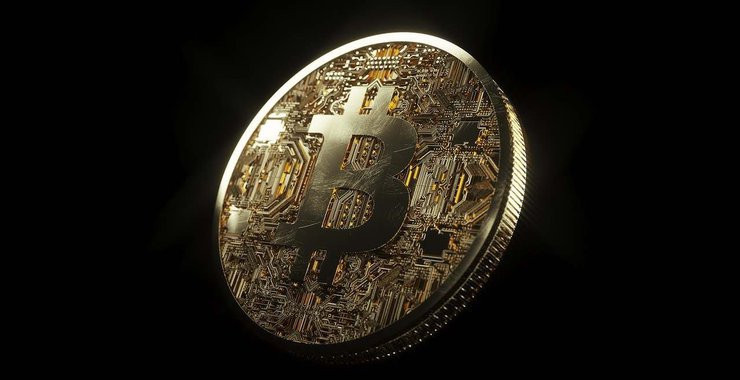 www.cryptoglobe.com
2020-06-17 12:32
Reading time: ~2 m
---
According to data from Bitcoin mining pool BTC.com, yesterday (June 16), Bitcoin's mining difficulty took a 14.95% jump, as the result of which it reached its highest level since January 2018.
The Bitcoin network has been designed with the aim of a new block of transactions being generated on average every ten minutes. The time it takes to mine a new block is controlled by a parameter known as the "mining difficulty" and the algorithm responsible for adjusting it is called the "difficulty adjustment algorithm" (DAA). 
Bitcoin's DAA adjusts the mining difficulty parameter every 2016 blocks (roughly every two weeks). That's why since the beginning of the year, there have been 12 difficulty adjustments to Bitcoin's mining difficulty: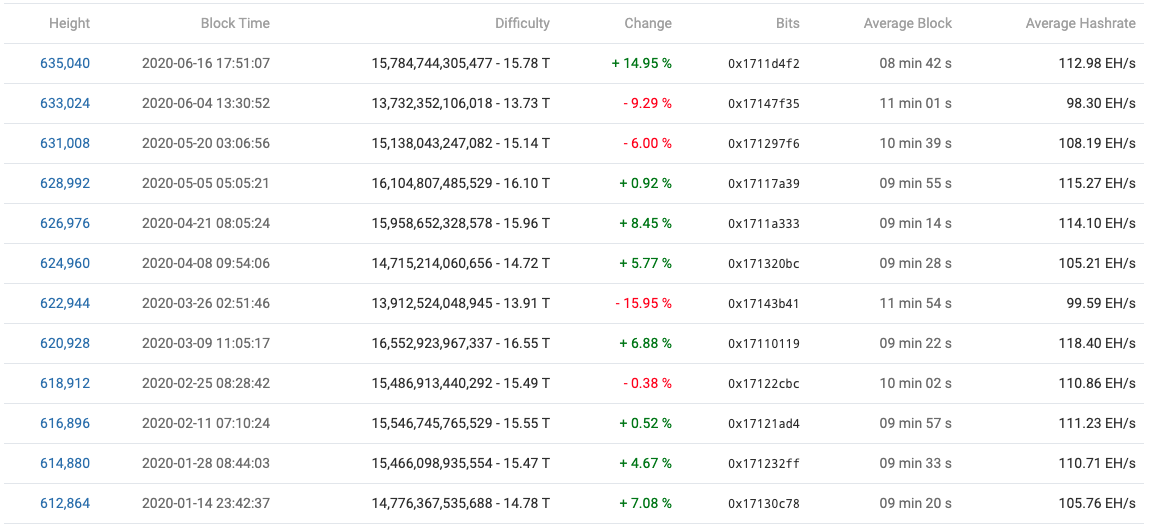 As you can see, since the Bitcoin halving on May 11 (when the block mining reward got reduced from 12.5 BTC per block to 6.25 BTC per block), there have been three adjustments to Bitcoin's mining difficulty:
May 20: Bitcoin's mining difficulty decreased to 15.14 trillion (a 6.00% change)
June 4: Bitcoin's mining difficulty decreased to 13.73 trillion (a 9.29% change)
June 16: Bitcoin's mining difficulty increased to 15.78 trillion (a 14.95% change)
This latest adjustment to Bitcoin's mining difficulty is the largest one this year, and it is the largest difficulty increase in almost 2.5 years. Back in January 2018, we had two difficulty increases of 15.36% and 16.84% on January 13 and January 25 respectively.
Currently, Bitcoin's mining difficulty and average hash rate are very close to the levels they were before the halving, but the daily block mining rewards are now 900 BTC per day instead of 1800 BTC per day.
Ethan Vera, Co-Founder and Head of Finance of the Luxor Technologies, which is the owner and operator of crypto mining pool Luxor Mining (launched in Janujary 2018), told Coindesk:
"With the value of hashrate set to decrease to $0.075 cents per TH/s, not many of the existing, old-gen equipment will turn back on. New hashrate coming onto the market will likely be driven by new-gen and high-efficiency machines."
And Kevin Zhang, Chief Mining Officer at Greenidge Generation, told Coindesk:
"Despite limited price action, we expect the hash rate to continue rising in the near term as more older generation miners go offline and newer generation ones come online."
Featured Image by "SnapLaunch" via Pixabay.com
---
Source