6000 BTC Sell Order on Binance Dumps Bitcoin Price, As Over $100 Million Flows Out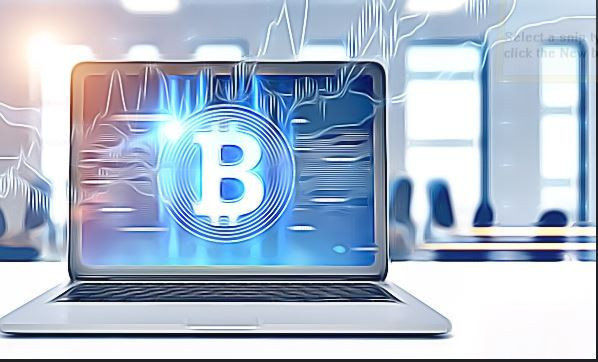 todaysgazette.com
2019-07-10 08:30
Reading time: ~2 m
---
The cryptocurrency space has been witnessing smooth but slow ride after it reached $13,500 few weeks back, before it dumped boisterously to $9,600.
After the market turned green and bitcoin price found its way closer to $13,000 again, the digital asset dumped in a surprising manner to $12,140.
The dump was a result of huge outflow, which saw the digital asset moving downward to a point it last reached yesterday.
6000 BTC Sold on Binance within 20 Minutes Results in Bitcoin Price Dump to $12,100 Range
As gathered by our analysts, within 10 hours Bitcoin saw around $101 million net cap outflow, loosing massively in the market.
As revealed on Binance, Bitcoin market witnessed a sell order amounting to 6,558 BTC (approximately $81 million at press time).
The sell order happened in less than 20 minutes, resulting in Bitcoin plummeting to $12,100 range before catching up to $12,300 few minutes afterward.
Also READ
Expert Drops Four Crucial Points on Why Bitcoin Investors Should be set for Bull Run
The revelation was made by a co-founder of Binance by the name HE Yi on Weibo, China's popular social media platform,
HE Yi said:
"The selling of more than 5,000 BTC within 20 minutes on Binance only caused a price plummet of 300 USDT. This is what we call 'market depth.' Easy buying, easy selling."
Will Bitcoin Plummet Further?
Despite the present price growth of Bitcoin, traders like Tone Vays still believe Bitcoin will return to $4000 range to achieve the much talked about correction.
However, some are of the opinion that Bitcoin will not retest the $4000 range again since it already did some months back. Veteran trader Peter Brandt is sure any violation of present parabolic phase could result in 80% price drop.
After Bitcoin touched $13,500 few weeks back, it saw around 40 percent correction within few days before embarking on another bull run.
Meanwhile, after this sell order on Binance, it is not clear if there will be more of it. In this case, if such occurs again, it may cause another price plummet.
Disclaimer: Articles on this platform are not written for financial purpose. They are written to educate and inform you of happenings in the cryptocurrency space. Please do personal research before investing in any cryptocurrency because they are generally volatile. In the course of trading, you may lose your fund. Contact financial experts for advice on crypto trading.
Share on FacebookShare on TwitterShare on RedditShare on LinkedinShare on PinterestShare on Xing
---
Source