Binance has officially reopened: Offers 50,000 BNB ($1.2 million) giveaway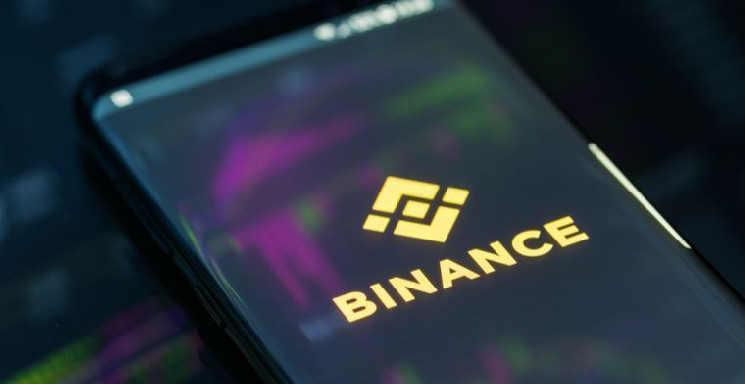 www.chepicap.com
2019-05-15 15:58
Reading time: ~3 m
---
The worlds largest crypto exchange is once again fully operational as Binance notes that both withdrawals and deposits are open and fully functional, and to top it all of they're kicking off the reopening with a 50,000  BNB giveaway (a current USD equivalent of 1.2 million dollars …)
The reopening was announced by Binance and reiterated by Changpeng 'CZ' Zhao just moments ago.
You can cancel orders now.  Trading, placing new orders & deposits resumes in 30 min or so.  Withdrawals will follow shortly after that. Thank you for your support in this tough week. A detailed recap will follow. 🙏🙏🙏🙏🙏🙏🙏🙏🙏🙏🙏🙏🙏🙏🙏🙏🙏🙏🙏🙏🙏🙏🙏

— CZ Binance (@cz_binance) May 15, 2019
Along with the announcement of the reopening of deposits and withdrawals CZ also noted a 50,000 BNB giveaway – a total USD equivalent of approx. $1.2 million dollars – as a thank you to loyal customers of the exchange.
First and foremost, giving $1,200,000 equivalent in $bnb back as a thank you for standing by us, also one level up for all VIPs. https://t.co/nLAGEr6p4I

— CZ Binance (@cz_binance) May 15, 2019
An official statement from the exchange read:
"To express our gratitude for the Binance community's unwavering support, we will be providing VIP level ups and holding a 50,000 BNB giveaway."
The requirements for entry into this giveaway include the trading of over 1 BTC:
"All users with valid trading volume of 1 BTC or more (buy & sells) across any trading pairs on Binance during the promotion period will split a pool of 50,000 BNB."
The promo period for the giveaway will last from 2019/05/15 1:00 PM to 2019/05/18 0:00 AM (UTC)
Binance closed its doors just over a week ago, temporarily halting deposits and withdrawals after a serious security breach, in which hackers managed to pilfer over 7000 BTC right under the exchanges nose. Attackers allegedly executed the "well-orchestrated" hack at "the most opportune time," passing through security checks before the exchange could block the withdrawal.
Not the best of days, but we will stay transparent. Thank you for your support!https://t.co/Y1CQOatEpi

— CZ Binance (@cz_binance) May 7, 2019
Funds, of course, remained SAFU, with the Secure Asset Fund For Users assuring the minds (and wallets) of investors, and making sure that no one but the exchange itself, felt the loss.
Today Binance reopens its deposit and withdrawal functions once again, which in itself has turned into one of the most anticipated events the crypto community has seen in quite some time.
While bitcoin has enjoyed a parabolic rally during Binance's temporary halt many anticipate a further soar of price action for altcoins with the exchange reopening the flood gates for further investment.
Conjecture circles around the theory of the beginning of alt season following the opening of the deposits, with speculators positing that traders will look to shift their newfound Bitcoin gains into the more profitable altcoins.
Keep tuned to Chepicap for more
---
Source