Crypto Trader Alex Saunders Posts Emergency Update – Here's Why He's Taking Profits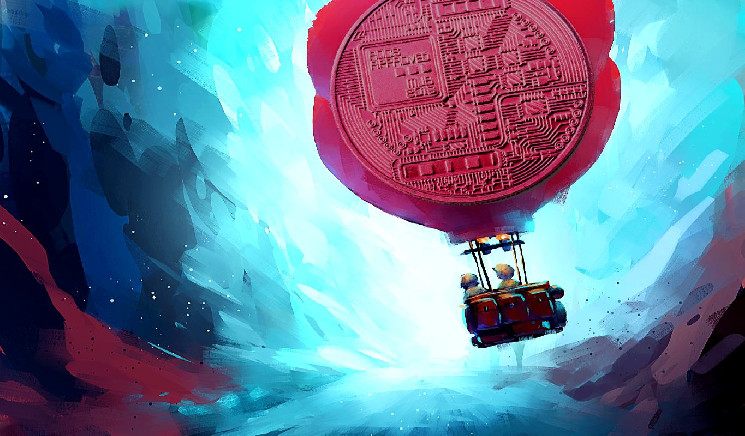 dailyhodl.com
2021-02-18 13:14
Reading time: ~3 m
---
Crypto strategist Alex Saunders says traders should be prepared for a major market correction.
In a new YouTube video, Saunders tells his 116,000 subscribers that, although he is long term bullish on crypto, he is taking a step back and hitting the sell button on a portion of his positions.
Saunders highlights the huge returns that some assets have already made, highlighting parabolic projects like Aave and Synthetix (SNX).
He says when investors with deep pockets have made 100x, they are likely to pull out a large portion of their funds.
"I just think that we need a pretty big washout considering everything that I'm seeing on the charts. Just the attitudes of people, the sentiment…
You walk down the list of fundamentals, technicals, and the sentiment psychology and you ask yourself where we are for the majority of altcoins and even for Bitcoin and Ethereum? And I just think that what people don't realize is that when things have gone up this much in this period of time, when smart money has been early investors, they take profits. So these crypto funds, these decentralized finance (DeFi) funds, when they've made 10, 20, 700x on SNX and AAVE, people that put money into those – they expect fund managers to take profits."
Saunders also says the stock-to-flow model, a measurement that tracks Bitcoin's growth in relation to its supply, is likely not going to be an accurate gauge of the asset's price progression this bull cycle.
As for the notion that retail investors are just catching wind of DeFi and all that the crypto sector has to offer, Saunders says it is possible that retail is just arriving on the scene. However, the trader questions the impact that small investors can have on a sector being influenced by institutional money and cautions that historically, retail has always been late to the party when it comes to financial bubbles.
"When I continually hear people on Twitter saying retail has just arrived that's one of the reasons why we're going far higher… this cycle is already different.
In 2017 it was retail that took a bit of a risk… and it wasn't smart money. This time around… people are saying retail is just entering and that's why alt season is just starting, this, that and the other. Well guess what? Every other bubble in history retail has been late, so just because the smart money took Bitcoin from $3,800 in March 2020 during the crash to $50,000 in less than a year and now retail is jumping in… I guess you can argue that Google trends is just picking up and we've just reached the 2017 peak in terms of all these different searches in different countries…
But my point is just because retail is entering now doesn't mean that more retail is going to enter and push prices up like they did in 2017… do retail have $15 billion to push up? There's just no way retail investors are going to push up institutional money to the same degree."
Featured Image: Shutterstock/Archv
---
Source
---