Yam Finance Launches DeFi Protection Protocol Umbrella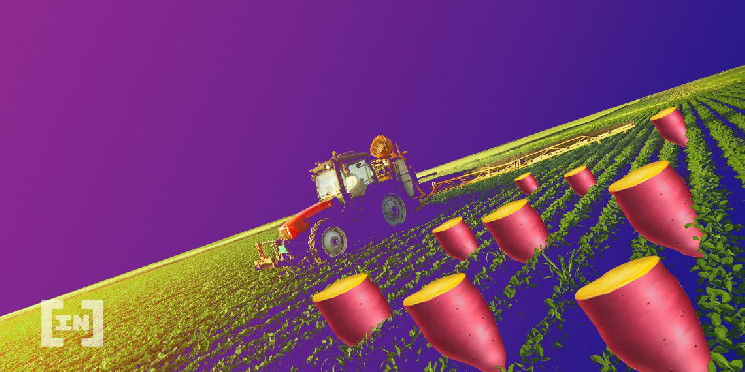 beincrypto.com
2020-11-20 09:00
Reading time: ~2 m
---
DeFi yield farming platform Yam Finance has launched a new decentralized protection protocol called Umbrella which aims to offer pool-based security against smart contract exploits and hacks.
In response to a rising tide of incursions, exploits, and smart contract vulnerabilities, DeFi protocol Yam Finance is aiming to make the ecosystem safer for investors. Its latest project called Umbrella Protocol has been designed to marry protection providers with protection seekers in one decentralized platform.
Yam Finance has been no stranger to coding flaws as it suffered a massive issue in mid-August which resulted in the protocol being bailed out by DeFi whales.
What's Under the Yam Umbrella?
The new protocol has something called a MetaPool which is made up of several Coverage Pools, each of which covers a specific DeFi protocol or smart contract. Liquidity providers have been replaced by protection providers which can deposit collateral into these pools.
Protection seekers can individually access these pools to gain protection for specified protocols and deliver rewards for the providers. Highly configurable 'Factories' can define the MetaPool's fees, payout rates, and protocols covered.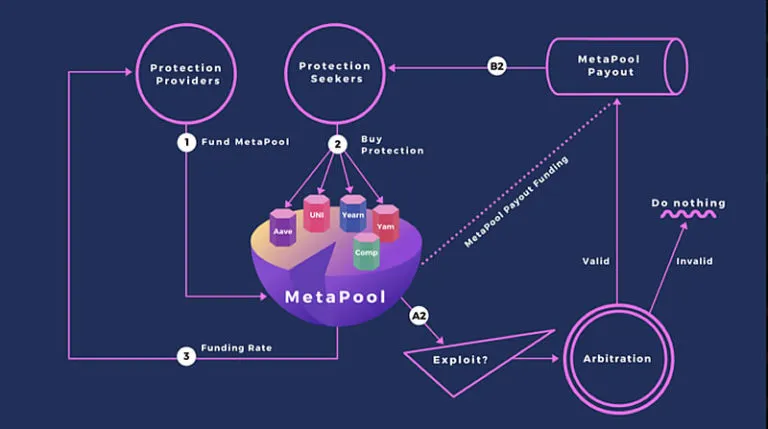 Protection seekers deposit funds into a Coverage Pool, receiving ERC-20 tokens back that track their deposits. Their level of protection will correspond to the amount staked via the application of a funding rate.
In the event of an exploit on a DeFi protocol covered by a MetaPool, a claim is submitted to an Arbiter in a similar way to Nexus Mutual token insurance. If the Arbiter determines a claim to be valid, the MetaPool pays out an amount equal to the total current stake in the Coverage Pool plus any funds not utilized by other coverage pools within the MetaPool.
The announcement added that the team is currently finishing up the development of the alpha version of the Umbrella Protocol code, after which it will be tested internally with the Yam community.
YAM Token and TVL Update
The YAM governance token has taken a backseat in recent months as new DeFi tokens enter the market. Prices for YAM have pretty much flat-lined over the past month or so, trading between $5.50 and $8. Today YAM is at $6.50, still down over 87% from its all-time high of over $50 in early September.
The Yam Finance dashboard reports a total value locked of $2.4 million in its farms, with an average annual percentage yield of 36.5%
---
Source
---