International Monetary Fund Highlights Cryptocurrencies in New Video Series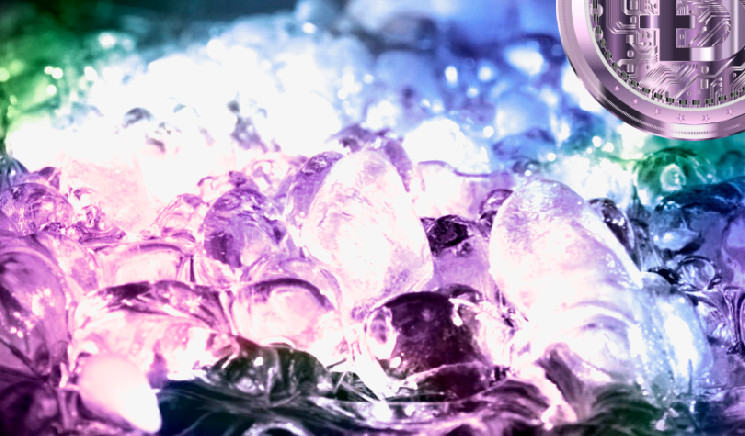 dailyhodl.com
2019-09-12 06:30
Reading time: ~4 m
---
The International Monetary Fund (IMF) is spotlighting the emergence of cryptocurrencies and how their trajectory can be traced to economic theories stemming from the 1970s. In a new video clip published for their Back to School series, economist Lahcen Bounader explores the work of Nobel Laureate F. A. Hayek.
Written in 1976, Hayek's "Denationalisation of Money: The Argument Refined", according to Bounader, is of particular interest now with the proliferation of cryptocurrencies and the controversies surrounding Facebook's project stablecoin Libra.
Says Bounader,
"During the 70s, this book could be taught as pure imagination of a Nobel Prize-winning economist. Nowadays, with the surge of decentralized cryptocurrencies and, more recently, Facebook's announcements of issuing new currency, Libra, this book could be of topical interest now more than ever."
On today's #BackToSchool series, IMF young economist @BounaderLahcen shares "Denationalisation of Money: The Argument Refined" by Nobel Laureate F.A. Hayek. With the surge of decentralized cryptocurrencies and FB's Libra announcement, this book is of interest now more than ever. pic.twitter.com/41pKcJaLdH

— IMF (@IMFNews) September 11, 2019
First published in 1976 by the Institute of Economic Affairs in London, "Denationalisation of Money: The Argument Refined" takes a look at the development of competitively issued private money.
"It has for so long been treated as a self-evident proposition that the supply of money cannot be left to competition that probably few people could explain why. As we have seen, the explanation appears to be that it has always been assumed that there must be only one uniform kind of currency in a country, and that competition meant that its amount was to be determined by several agencies issuing it independently."
Hayek challenges the notion of a single government-backed currency and explores the production, distribution and management of money as a free market enterprise.
His work offers counterpoints to issues raised by Maxine Waters, Chair of the House Financial Services Committee, who recently led a US delegation to Switzerland to meet with regulators about Facebook's controversial Libra project that has upset governments around the world because of its ability to leverage the social network's two billion users.
Waters joined a chorus of US politicians in June and July who pointed out that Libra challenges the US dollar and that development needed to be stopped until lawmakers could understand its ambitions.
Wrote Hayek,
"The question we have to consider is whether competition between the issuers of clearly distinguishable kinds of currency consisting of different units would not give us a better kind of money than we have ever had, far outweighing the inconvenience of encountering (but for most people not even having to handle) more than one kind.
In this condition the value of the currency issued by one bank would not necessarily be affected by the supplies of other currencies by different institutions (private or governmental). And it should be in the power of each issuer of a distinct currency to regulate its quantity so as to make it most acceptable to the public-and competition would force him to do so. Indeed, he would know that the penalty for failing to fulfil the expectations raised would be the prompt loss of the business. Successful entry into it would evidently be a very profitable venture, and success would depend on establishing the credibility and trust that the bank was able and determined to carry out its declared intentions. It would seem that in this situation sheer desire for gain would produce a better money than government has ever produced.1
1 Apart from notes and cheque deposits in its distinctive currency, an issuing bank would clearly also have to provide fractional coins; and the availability of convenient fractional coins in that currency might well be an important factor in making it popular. It would also probably be the habitual use of one sort of fractional coins (especially in slot machines, fares, tips, etc.) which would secure the predominance of one currency in the retail trade of one locality. The effective competition between different currencies would probably be largely confined to inter-business use, with retail trade following the decisions about the currency in which wages and salaries were to be paid."
---
Source