Back to the list
Massive Crypto Whale Moves 15,000 BTC Worth $176 Million – Plus Ethereum, Ripple and XRP, Litecoin, Stellar, Cardano
dailyhodl.com
05 July 2019 13:10, UTC
Reading time: ~2 m
---
From thousands of Bitcoin on the move to a new way to exchange LTC and BTC, here's a look at some of the stories breaking in the world of crypto.
Bitcoin
Crypto whales are tracking a huge transfer of 15,000 BTC worth about $176 million. The whale moved the trove of Bitcoin in a single transaction from one unknown wallet to another.
Traders speculate the big transaction may have been an over-the-counter (OTC) purchase of BTC. OTC trading is conducted directly between two parties at a fixed price, without the use of an exchange.
🚨 🚨 🚨 🚨 🚨 🚨 🚨 🚨 🚨 🚨 15,000 #BTC (176,796,665 USD) transferred from unknown wallet to unknown wallet

Tx: https://t.co/vdGnu0oiWD

— Whale Alert (@whale_alert) July 4, 2019
The transaction is one of three giant Bitcoin transfers in the last 24 hours. All three transactions happened between unknown wallets.
5,800 BTC worth $68.7 million transferred from unknown wallet to unknown wallet
5,741 BTC worth $66.6 million transferred from unknown wallet to unknown wallet
15,000 BTC worth $176.7 million transferred from unknown wallet to unknown wallet
Ethereum
An image showing a visual look at Ethereum's ecosystem is going viral on Reddit.
The chart from ConsenSys shows the flow of data between various organizations in the Ethereum network.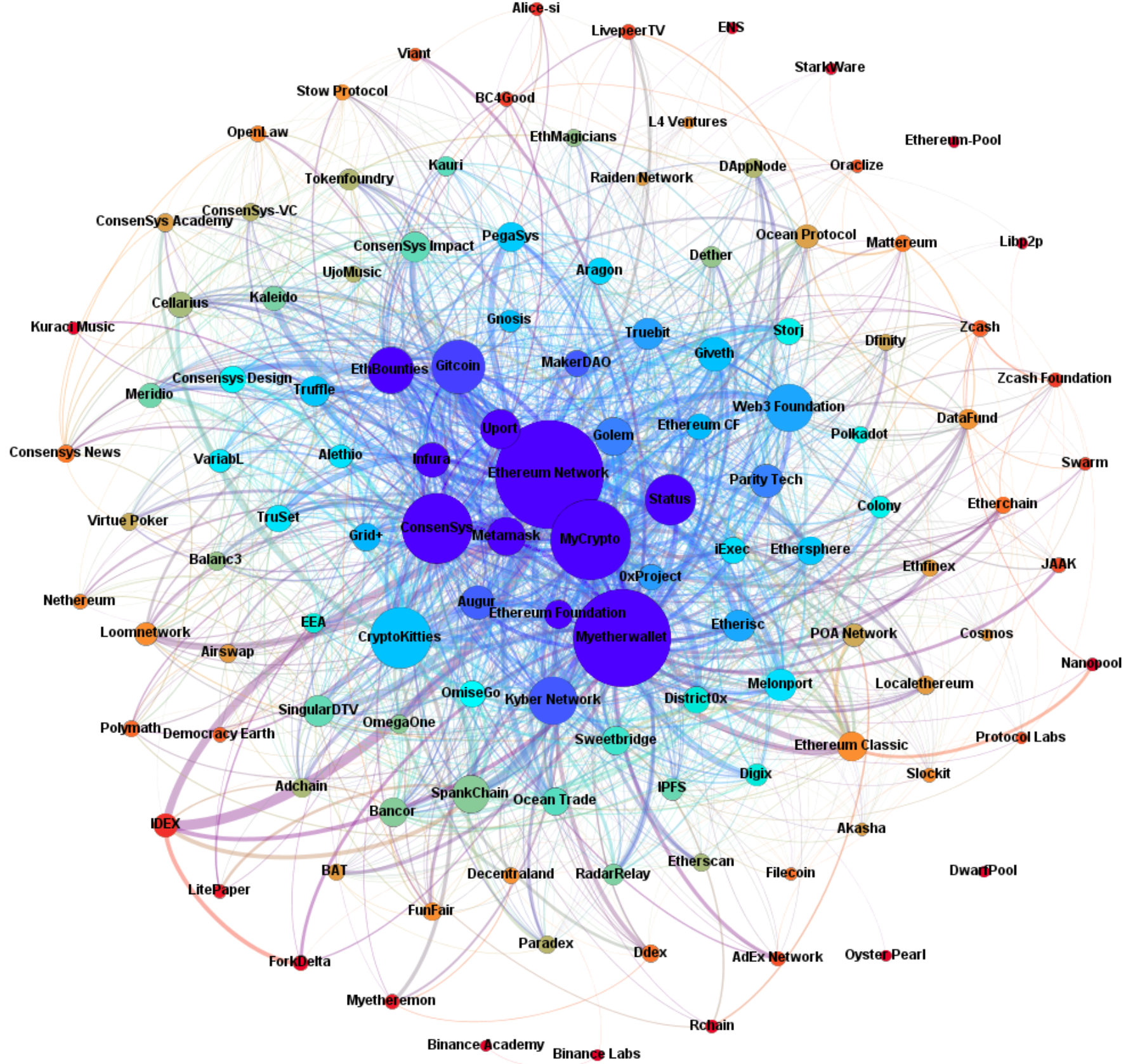 Ripple and XRP
The founder of Ripple-backed startup XRPL Labs, Wietse Wind, says a beta version of the company's banking app will be released this year.
The app is designed to let users hold and spend euros, dollars, XRP and other currencies, without any help from a financial institution.
Litecoin
Atomic swaps between Litecoin and Bitcoin are now live on Beam's crypto wallet.
The new feature allows users to swap the two coins for one another without needing a cryptocurrency exchange or other digital asset service in the middle of the transaction.
We have released yesterday our #AtomicSwap Feature with $BTC and $LTC. Wanna see how it works for real? here you go! https://t.co/Fe8c5rUJJr #bitcoin #litecoin #mimblewimble #privacymatters

— @Beamprivacy (@beamprivacy) July 3, 2019
Stellar
The team at Stellar has launched a beta version of its website redesign.
The site will act as a portal for developers and will promote education and adoption of the Stellar network.
Cardano
Cardano creator Charles Hoskinson just released a new surprise ask-me-anything. Hoskinson talks about the latest technical progress on the Cardano network including the launch of its new self node testnet.
---
Source
---
Back to the list