Institutional Rocket Fuel Could Soon Boost Ethereum, Says Macro Investor Dan Tapiero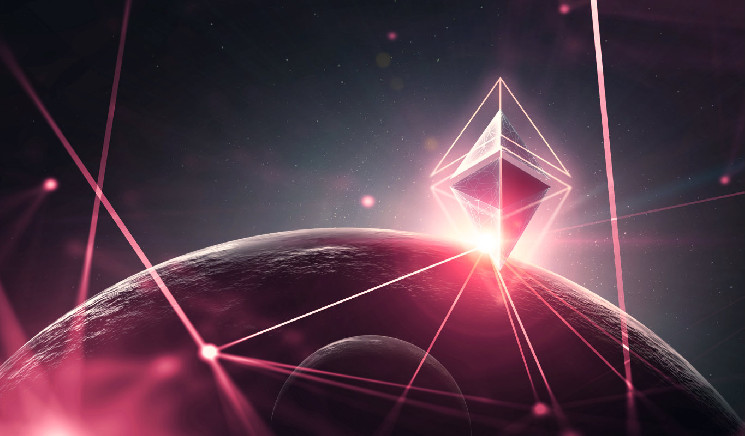 dailyhodl.com
2021-01-11 21:30
Reading time: ~2 m
---
Prominent global macro investor Dan Tapiero says Ethereum is poised to surge as a wave of institutional investors set their sights on the second largest crypto asset by market cap.
On an episode of The Breakdown with Nathaniel Whittemore, Tapiero says that the amount of stimulus pumped into the money supply this year has transformed the financial landscape.
"I think investors need to really think in a different framework. I think the framework is still developing but almost anything that you used to think I think that you have to think has now changed. Bottom line if you add up all of the fiscal and monetary stimulus that was done and try to put a value on it this year, you're looking at an amount of over $30 trillion of stimulus was put into the world economy. That's one and half the size of the US economy injected in the world so I don't think we even understand yet what the ramifications are."
Tapiero says that as the economic landscape continues to shift, he says Ethereum is likely to receive more attention from institutional investors.
"It is possible that some of these institutions start to look at Ethereum, and you have not heard anything about that, as an allocation as well. I don't want to say it's a prediction but if you asked me like, 'What could be a surprising thing that could happen that people aren't thinking about?' That would be something that would be surprising."
The DTAP Capital founder notes that Northern Trust's plan to custody crypto assets could be a big sign that institutional investors are starting to eye ETH.
"The fact that Northern Trust, which is a very staid, very traditional custodian, has come out and said that they're going to custody cryptocurrency. Now, they have $13 trillion of assets in custody and $1.3 trillion in assets under management, and so what could happen? So they're custodying Bitcoin and Ethereum, so I think that if we start to see that, you might really start to have another leg under Ethereum, and again Ethereum has outperformed Bitcoin this year and there's a lot of rocket fuel there…
Ethereum is not digital gold. It's something completely different… If Northern Trust is going to custody Bitcoin and Ethereum, that means they have clients that want to buy both of them."
l
Featured Image: Shutterstock/Sergey Nivens
---
Source
---