Ethereum PoS Likely Not Coming Until at Least Nov 2021 – Vitalik Buterin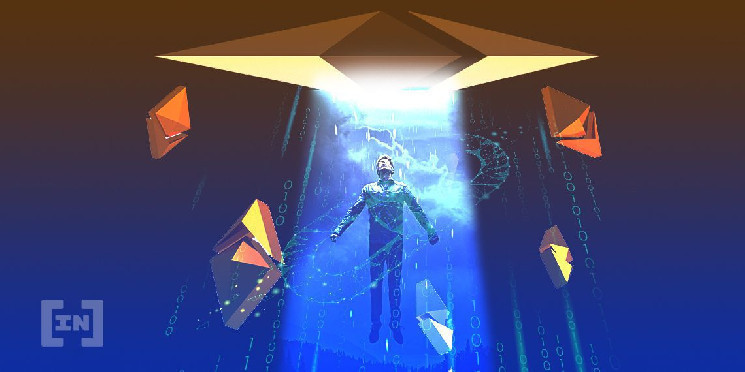 beincrypto.com
November 20 2020 22:00, UTC
Reading time: ~3 m
---
Ethereum co-founder Vitalik Buterin has revealed that the planned migration of Ethereum from Proof-of-Work (PoW) to Proof-of-Stake (PoS) is not likely to occur until at least November 2021.
Buterin, along with other members of the Ethereum Foundation (EF) team, responded on a Reddit Ask Me Anything (AMA) session on Nov 17. During the session, it was also revealed that the proposed Ethereum WebAssembly (eWASM) smart contract redesign has been put on ice.
According to the EF, the delay is due to the sheer operational difficulty involved in the project versus the potential benefits of early deployment.
No PoS For at Least Another Year
When a user asked for a complete timeline for Ethereum blockchain sharding and the PoS migration, Buterin explained that the former is likely to be ready much sooner than the latter.
To reduce the risks of such a massive undertaking, a launch date before November 2021 appears to be unrealistic:
"Sharding can be done whenever it's reasonably stable, and I would be happy not waiting too long to get it out there. […] For the merge, I would say less than a year is not realistic. Even if a complete merge implementation fell out of the sky in February, I would recommend we sit on our butts until November or so to convince people that PoS is safe, so that people are comfortable with flipping the switch to let the entire $50B ecosystem really and truly become dependent on the beacon chain."
The Fate of eWASM and Other ETH2 Components
Users also quizzed EF's Danny Ryan about the fate of other Ethereum 2.0 (ETH2) components, including the proposed eWASM framework. Ryan revealed that eWASM is currently not a priority as far as ETH2 development is concerned:
"I'm not certain if eWASM will ever make it to mainnet. The amount of existing contracts, tools, languages, optimizations, etc for the EVM is becoming quite staggering. Additionally, the promised efficiency gains of interpreted eWASM might be minimal on top of what we already have with the EVM. Beyond that, EVM is becoming somewhat of a blockchain standard in and of itself."
eWASM is a redesign proposal for Ethereum's smart contract execution layer, which promises to deliver high-speed execution for smart contracts and interoperability in traditional programming languages like C, C++, and Rust.
It also offers smart contract developers potential access to a global developer community, which would make their job easier.
Ethereum 2.0 researcher Justin Drake, however, poured cold water on the prospect of eWASM development, stating that it "is not a top priority for the medium-term rollup-centric vision."
He also revealed that the research and optimization of sharding is underway, albeit bogged down by data availability sampling.
On the upcoming merge, Drake said:
"I expect coordination on this one to be tough, especially with an ossified Eth1."
---
Source
---
Similar news