Over 60% Of All ETH Hasn't Moved In More Than A Year: Will Ethereum 2.0 Change That?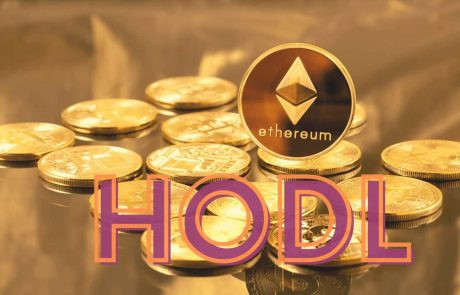 cryptopotato.com
2020-10-15 09:02
Reading time: ~3 m
---
Ethereum investors prefer to HODL their assets, according to recent data. About 60% of all ETH tokens haven't moved in at least one year.
The question remains how and if this trend will change in the following months after the launch of the long-anticipated Ethereum 2.0, enabling investors to stake their ETH holdings.
ETH Investors In HODLing Mood
The "Hold Wave" chart provided by the analytics company Glassnode displays a macro view of how long a given coin is held before being moved. The company specifies that the warmer colors on their charts represent tokens that have been transferred recently, while cooler colors – those that haven't moved in a long time.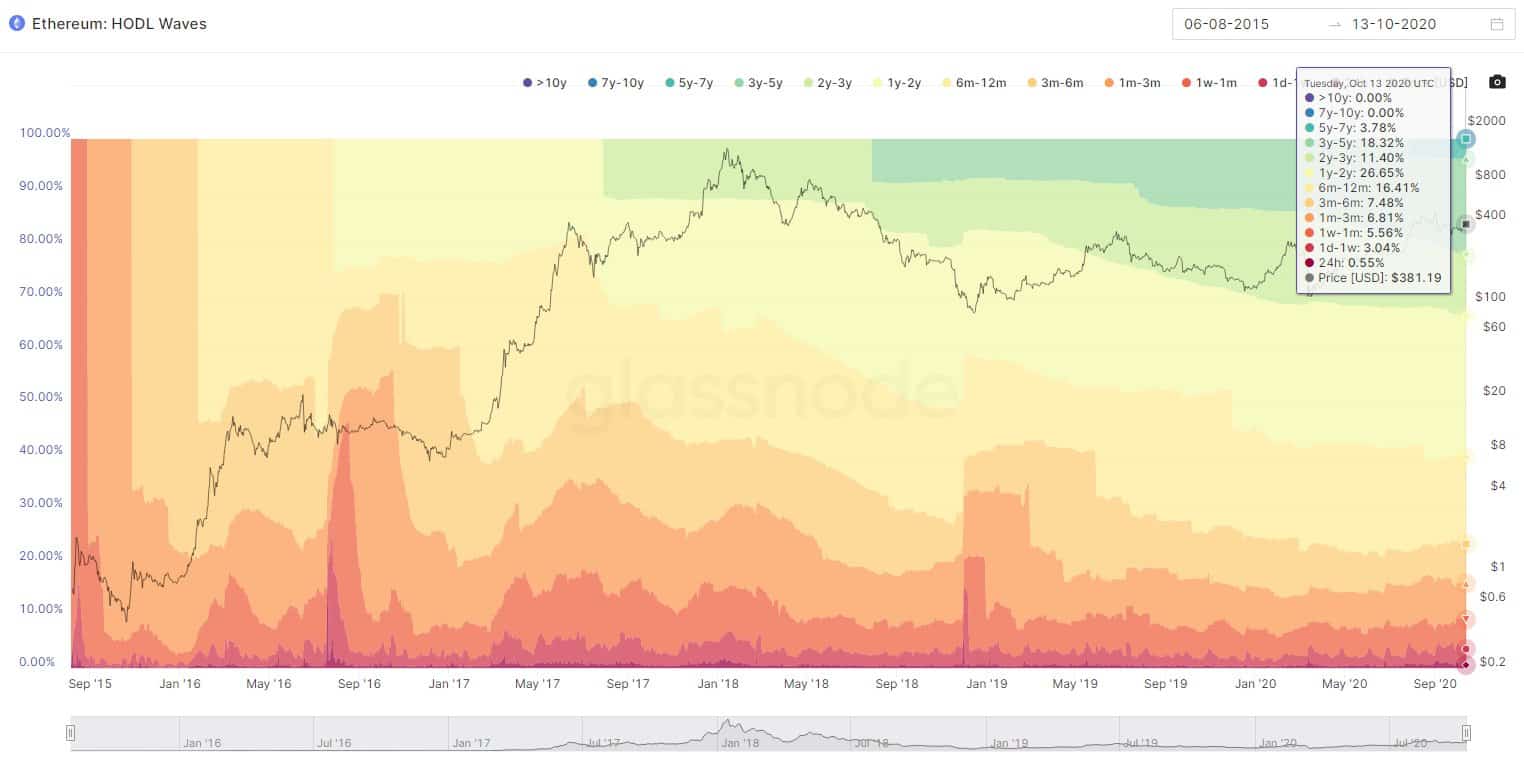 In the case of ETH tokens, the data suggests that approximately 39.6% of Ether has changed hands over the past 12 months. About 28% were last moved between the past 12 and 24 months – which is the most significant portion of the on-chain activity.
Consequently, over 60% of all ETH hasn't moved in over a year. The chart above illustrates that this trend started accelerating during the bear market in late 2018. At the time, ETH's price had dipped below $100.
Since then, however, ETH investors have been accumulating coins without substantial disposals. Even the mid-March price slumps when ETH briefly dropped below $100 again didn't shake their trust.
How Will ETH 2.0 Affect The HODLing Mentality?
The cryptocurrency community expects one of the most crucial developments in Ethereum's history to occur in the following months – the launch of ETH 2.0. The upgrade will mark the transition from the current proof-of-work consensus algorithm to proof-of-stake.
Apart from potentially resolving some technical and security issues, the PoS update will allow investors to lock their coins and receive rewards in a process called staking.
According to ETHhub founder Anthony Sassano, this transition could signal serious behavior changes for Ethereum investors. He was "particularly curious to see if any of the coins in the 5+ years category move."
~60% of all ETH hasn't moved in 1+ years.

With eth2 phase 0 approaching, it'll be interesting to see how much this percentage comes down by as Ethereum OG's move their stash into staking.

I'm particularly curious to see if any of the coins in the 5+ years category move 👀 pic.twitter.com/9H38dYAHDq

— Anthony Sassano | sassal.eth ⛽ 🏴 (@sassal0x) October 14, 2020
As CryptoPotato reported recently, the developments around ETH 2.0 seem rather promising. As of October 12th, the ETH 2.0 testnet dubbed Zinken is active and one of the developers claimed it was "performing perfectly."
Enjoy reading? Please share:
Facebook
Twitter
LinkedIn
Telegram
Read more on: Ethereum Ethereum 2.0 HODL
---
---
Source
---