Back to the list
$1,611,766 in Ethereum Has Already Burned As Highly Anticipated Upgrade Goes Live
dailyhodl.com
05 August 2021 12:16, UTC
Reading time: ~2 m
---
The London upgrade, which consists of several Ethereum improvement proposals, including EIP-1559, is now official after months of preparation and anticipation.
The upgrade occurred at block 12,965,000, marking the start of various changes designed to improve Ethereum's user experience.
EIP-1559 introduces a highly anticipated fee-burning mechanism into the network. This means each time a transaction is sent, a percentage of the transaction fees is permanently removed from Ethereum's circulating supply.
With the change now live, the protocol has already burned $1,611,766 in ETH at time of publishing, according to a new tracker at Etherchain.org.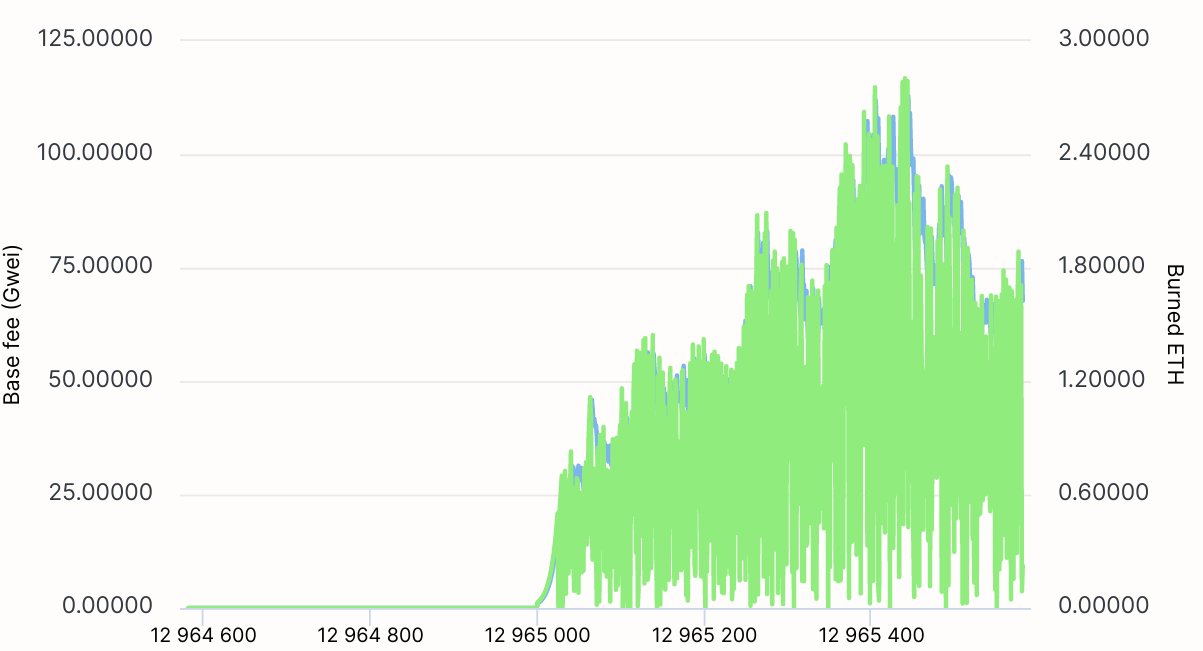 Other changes include a base fee and the option for users to set a maximum transaction fee.
"… EIP-1559 adds a new transaction type where users can specify the maximum fee they are willing to pay, along with the maximum they are willing to send to the miner, and get a refund for the difference between that maximum and the base fee and miner tip.
Finally, the EIP will also cause part of the transaction fees to be burnt, which is something that a large part of the community see as a critical improvement to the Ethereum network's economics."
EIP-1559 is not expected to make Ethereum deflationary in the short term. For now, ETH rewards issued to miners that power the network will likely outpace the amount of ETH.
That could change once ETH switches to proof of stake (PoS), as noted by CoinShares chief strategy officer Meltem Demirors.
"Many of these expectations are likely too optimistic in the short-term, and will become more material in the long-term. [That's because] the nominal amount of gas burned won't outpace network inflation…
Taken together, EIP-1559 and the move to PoS will have a major impact on miners and the economics of Ethereum. But at the moment, the upgrade alone does not."
---
Source
---
Back to the list