Back to the list
123swap, the Fastest growing in cross-chain DeFI, launched the Fantom Blockchain
cryptonews.net
23 November 2021 09:20, UTC
Reading time: ~3 m
---
An exclusively decentralized and non-conservative 123swap cross-chain architecture platform has launched a new integration 
An exclusively decentralized and non-conservative 123swap cross-chain architecture platform has launched a new integration with Fantom.
123swap is a decentralized funding ecosystem that enables users to seamlessly exchange peer-to-peer cryptocurrencies. 
The 123swap platform works using smart contracts, making swapping fast and automated. Decentralized financial management can be promoted quickly with smart contracts. The 123platform interface is easy to use and simple; A stable rate is kept during the transaction process, no security issues, the window between the networks and the platform offers a wide range of crypto assets. Many blockchain projects are easy to handle thanks to the 123swap cross-chain framework; The blockchain platform includes Fantom(FTM), Avalanche (AVAX), Polygon (MATIC), Binance Smart Chain (BNB), and Ethereum (ETH).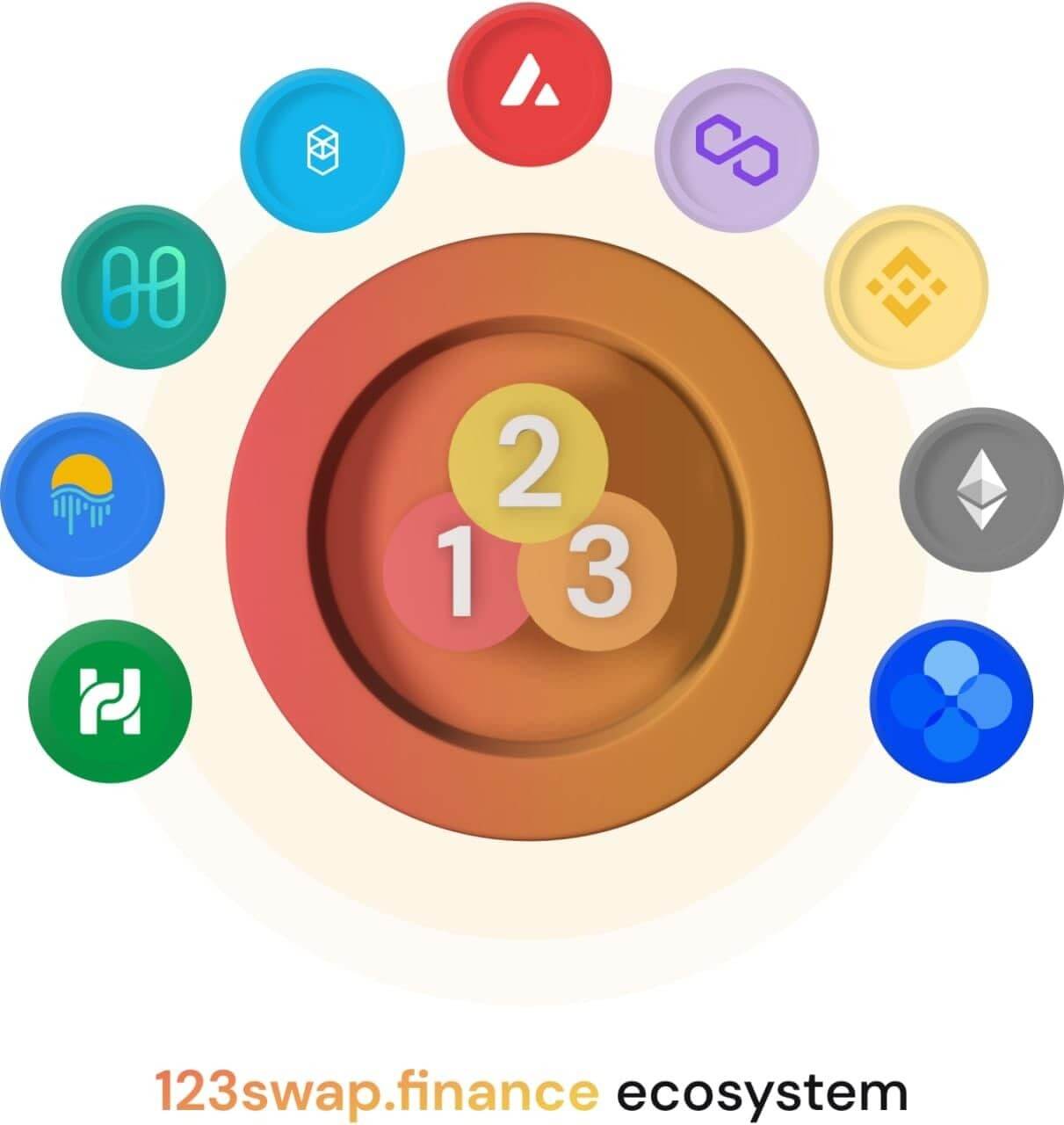 Fantom is a high-performance, scalable and secure platform for smart contracts. It was designed to overcome the limitations of previous generation blockchain platforms. Fantom is permissionless, decentralized, and open source.
Lachesis, its revolutionary aBFT consensus mechanism, allows Fantom to be much faster and cheaper than older technologies, and at the same time, extremely safe.
Fantom is secured by proof-of-stake; unlike proof of work, used by Bitcoin and Ethereum, proof of stake avoids centralization and saves electricity.
Lachesis can provide institutional security to distributed networks. Fantom offers absolute finality, which means that transactions can never be canceled like in Networks with probabilistic finality.
Scalability of Fantom
Fantom solved the scalability problem by assigning each application its own blockchain, such as running all applications on different computers that are part of the same network.
Each blockchain is independent of the other and can have custom tokens, tokenomics, and governance rules. However, because they are all related to Lachesis, a super-fast consensus aBFT Fantom, all blockchains can interact with each other and enjoy the speed and security of core technology.
Each network is fully adaptable to its specific use.
Fantom is modular
Lachesis is a single layer, the consensus, of the blockchain technology and can be connected to any distributed ledger.
Lachesis operates Fantom's Opera mainnet, which uses Ethereum Virtual Machine (EVM) and is compatible with Ethereum.
Fantom's modularity makes it extremely flexible. Developers can migrate their existing Ethereum-based dApps to the Fantom Opera mainnet in minutes, significantly increasing efficiency and reducing costs.
The FTM token
The FTM is the main symbol of the fantom network. The FTM is used to protect the network through staking for administration, payments, and fees.
The main purpose of the FTM token in the Fantom is to protect the network through a proof-of-Stake system.
To participate, validation nodes must have a minimum of 3,175,000 FTM, and stakers must lock their MTF. In exchange for the service, nodes and fees are rewarded with recurring rewards and fees.
In addition to avoiding centralization, the system is also environmentally friendly.
---
Back to the list