Abra CEO Says Bitcoin Could Shatter $250,000 This Year, but Major Crypto Correction May Be Around the Corner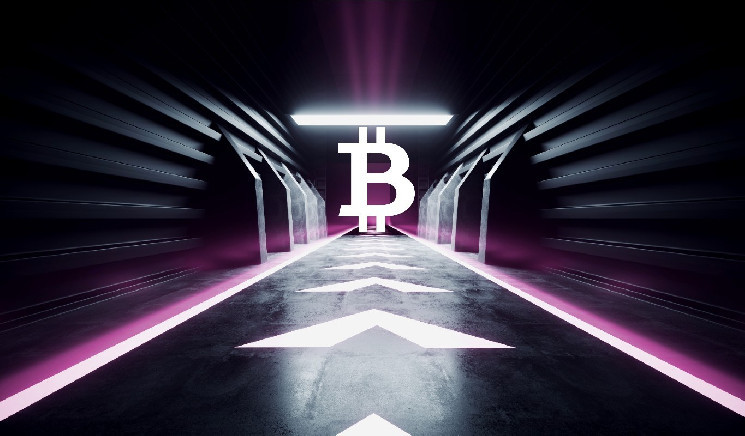 dailyhodl.com
2021-02-21 22:30
Reading time: ~2 m
---
The CEO of digital payment platform Abra says Bitcoin could break $250,000 before year's end, but he also thinks that the crypto markets are overdue for a healthy correction.
On a new episode of What Bitcoin Did with Peter McCormack, Bill Barhydt says he's looking for potential resistance at the $60,000 level before a massive BTC correction ensues.
"If I look at the tea leaves, we haven't had a 30% pullback since we went back down to $30,000 when we first got up to $44,000, $43,000, whatever it was, so we're due for that. If I had to guess, I would say if you look at the upward slope that we've been on since December, depending upon how fast we get there, if it's in February, we could top out just below $60,000 and then easily fall 30% and that would actually wind up the rubber band to probably go to $85,000 to $90,000. That would take us probably through August which if you look at stock to flow (S2F), it's basically said that's around the time it should happen and it's uncanny, I mean it really is uncanny how accurate that model has been."
Although Barhydt is short-term bearish on Bitcoin, he predicts that the largest crypto asset has more upside potential but its bull market peak may all depend on the rate of adoption of big corporations.
"What's interesting is once you get to that August timeframe when you start to approach $100,000, PlanB's two models diverge. Because he's got the one model, the original stock to flow which says we're at $100,000 for 24 months basically. And then he's got his cross-asset model which basically talks about the next phase which says, 'Hey we get up to $250,000 this year…'
Last December, when I went on, I think, your show and I talked to [Anthony Pompliano] and others, I basically said I think Bitcoin is going to be at $100,000 by the end of 2021. I still think that's right but I think that if we get a bunch of other Fortune 500 companies making announcements like Tesla, that is going to push this up to a quarter of a million very quickly."
Featured Image: Shutterstock/IM_VISUALS
---
Source
---
Similar news