Crypto Analyst Michaël van de Poppe Says Bitcoin Could Hit $300,000 This Cycle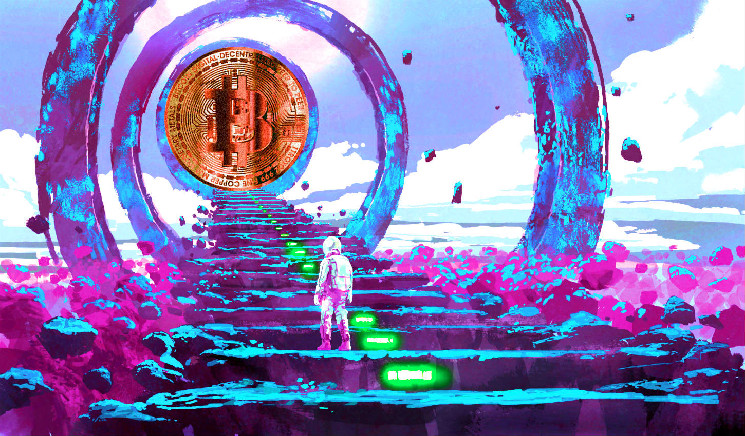 dailyhodl.com
2021-01-12 16:30
Reading time: ~2 m
---
Prominent trader and crypto analyst Michaël van de Poppe is outlining why he believes Bitcoin's current bull cycle will catapult BTC to as high as $300,000.
In a new video, the crypto strategist explains to his 20,600 subscribers why he thinks the leading crypto asset could blow past expectations.
"What the majority of the people are expecting at this point which is something about $100,000 to $200,000 is probably going to be broken to the upside given [that] of human psychology or market psychology and market cycles. If you go back in history, then you know that the people [who] were expecting a bull run to occur in 2015, 2016, would have never bet a price level of $20,000 per Bitcoin."
Van de Poppe highlights that markets tend to be irrational as it goes through a boom cycle. He uses Apple's stock (AAPL) as an example. According to the trader, AAPL accelerated continuously after recovering from the dot-com bubble without any real correction.
"Once something starts to run, you most likely will not get a great re-entry again as FOMO gets to the asset and the price is getting pushed up which in effect we also saw on the recent Bitcoin run. Bitcoin ran from $10,000 to $40,000 without any significant corrections. Of course, there is that 30% correction that is going to occur at some point, which might mean that we're going to drop towards $26,000-$28,000. Who knows? But still significantly higher than the areas of $20,000 or $14,000."
Van de Poppe hypothesizes that should Bitcoin rise on the back of growing adoption and awareness, $300,000 is a reasonable target.
"The overall dot-com bubble, which is comparable to the bubble we might be facing with blockchain, which is the adoption start and just the awareness that's going to be bigger for DeFi (decentralized finance), for ecosystems. The dot-com bubble was between $10 – $12 trillion. If you just for hypothetical reasons put Bitcoin at a dominance of 40% – 50%, let's say 50%, and you have $12 trillion, Bitcoin is already going to be high in the $200,000, as just a conservative target…
Bitcoin at $300,000 in some years from now would not be weird if you compare it to the dot-com hype and the cycle we had back then."
I

Featured Image: Shutterstock/Tithi Luadthong
---
Source
---