Tidal Wave of Capital Could Bring Bitcoin's Price to $14 Million, According to MicroStrategy's Michael Saylor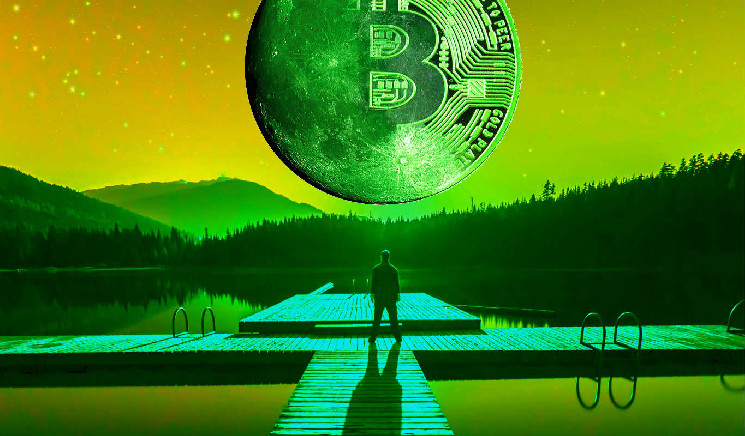 dailyhodl.com
2021-01-09 14:30
Reading time: ~3 m
---
MicroStrategy chief executive Michael Saylor is envisioning a future where hundreds of trillions of dollars worth of investments can push the value of Bitcoin to as high as $14 million.
In a new interview with YouTuber and Bitcoin trader MMCrypto, Saylor, who has placed massive personal and corporate bets on Bitcoin, says he believes a scenario in which Bitcoin capsizes gold and moves on to take a chunk of other markets is possible.
"I think that demonetizing gold gets you to $500,000 and that's simply pulling all the monetary energy off of the gold rock from gold bugs who believe is a store of value and a safe haven. It's important to note there are a lot of organizations and a lot of investors that don't use gold as their safe haven. They use government debt, sovereign debt, and so cash is a safe haven, and sovereign debt is a safe haven, and another safe haven people use as a store of value is the index funds. Bond index funds and stock index funds like the Russel 2,000 the S&P 500, the Dow index.
So all told, I think there's between $300 and $400 trillion worth of fiat instruments: cash, debt, stock, commercial real estate indices… If you look at all of that… between 50% and 75% is simply seeking a store of value as a container. Like when I buy the S&P 500 Index or the Vanguard fund, I'm not buying it because I equally love all 500 S&P stocks equally in proportion to their market caps… I bought the index because I had a million dollars and I knew if it was cash it would be debased in purchasing power and so I needed to put it into something which was going to return more than the economic hurdle rate, or the cost of capital."
Saylor ballparks that between $100 trillion and $300 trillion could seek a store of value in Bitcoin, and that's just in today's money. If Bitcoin were to reach the $300 trillion market cap Saylor outlines, that would bring each BTC to more than $14 million.
"So ultimately, the amount of monetary energy in the world that's looking for a safe haven store of value, has got to be between $100 trillion and $250 trillion. Why not all of it? Why not $300 trillion or $350 trillion? The total sum of everything…
In theory, all monetary energy that's simply looking for a store of value safe haven index should presumably drain out of real estate, cash, stocks and bonds into the Bitcoin network and as that happens the price discovery will return to real estate and bonds… 
The top is more than $100 trillion, it's somewhere between $100 trillion and $300 trillion in today's money."
---
Source
---