Bitcoin Just Posted Biggest Buy Signal in More Than Two Years, Says Top Crypto Analyst Nicholas Merten – Here's What's Next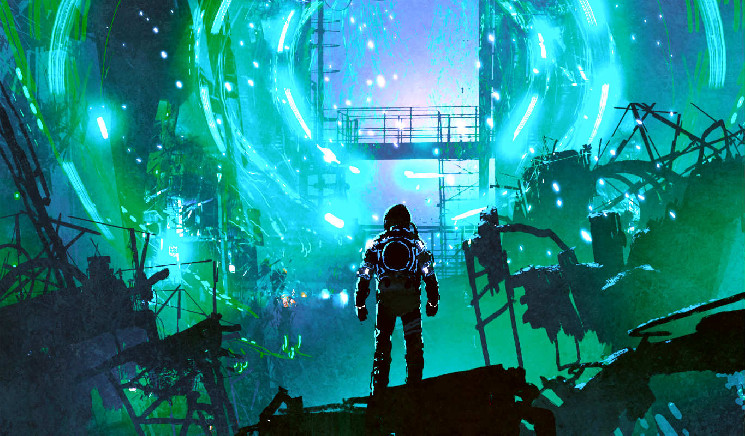 dailyhodl.com
2020-10-28 01:00
Reading time: ~3 m
---
DataDash founder and crypto analyst Nicholas Merten says Bitcoin just flashed its biggest buy signal in over 24 months.
In a new DataDash video, Merten explains why Bitcoin's weekly close above $13,000 is a historic milestone for the largest cryptocurrency.
"Yesterday, we set in the highest weekly close, which is again the significant price that people are focusing on, the highest weekly close since all the way back here in mid-January of 2018. [It has been] more than two and a half years since we've been at this point… So this is really, really exciting stuff."
With the context in terms of price set, the crypto strategist highlights why the recent weekly close is a strong bullish signal.
"The reason why on a technical perspective this is extremely valuable far beyond the value of any indicator you could utilize in your charts is because this has been a significant point of resistance for Bitcoin for a long period of time, anywhere between the upper $11,000 range back here in February of 2018, of here in July and June of 2019 and also here in August of 2020. It's tended to be that this range between the upper $11,000 range to $13,000 has been a contested resistance range for Bitcoin multiple times. 
As prices tried to regain to those $20,000 highs that we saw back in December 2017, price has been struggling to hold in that range and in fact, anytime it came up in this range, it was quickly sold off by people who had bought Bitcoin and eventually took profits on their positions, where sell-side pressure began to outweigh buyers. This time around, there really isn't much sell-side pressure. That's the important factor here: how [the] price is holding."
Merten takes his bullish read on the crypto king a step further by looking at the yearly timeframe. According to Merten, Bitcoin now needs to close 2020 at a key price to indicate the start of a strong move toward all-time highs.
"What we need to do is set a close, and I would like to see a substantial close above the yearly high close here which is $13,880. If we can get $14,000, $15,000 for Bitcoin just by the end of the year, going through October, November, up until December…
That's all we need to see folks. It is a clear telltale sign in price in the simplest form of analysis. Again, simplicity wins out. It is the simplest key sign here that we're setting up for a substantial move in the market."
Featured Image: Shutterstock/Tithi Luadthong
---
Source
---