Crypto Insiders Reject the Idea That a Single Whale Drove the 2017 Bitcoin (BTC) Price Rally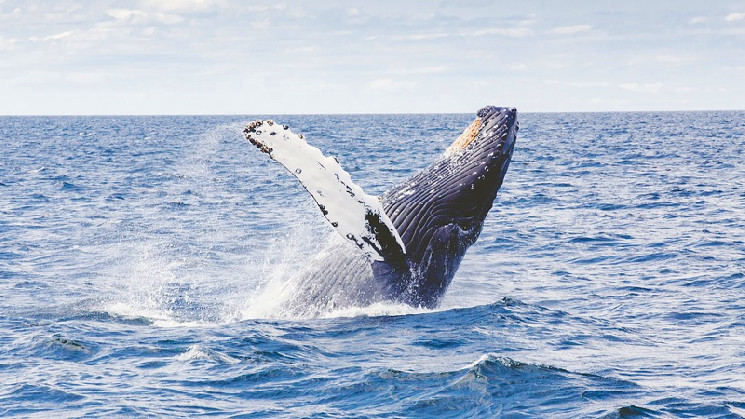 sludgefeed.com
2019-11-04 22:27
Reading time: ~2 m
---
Last year, University of Texas professor John Griffin and Ohio State University's Amin Shams caused a stir after they published a study that Bitcoin's 2017 bull market was driven by manipulation.
Now, in a follow-up report, the researchers are claiming that Bitcoin's rally was actually driven by a single whale investor with the help of the Tether (USDT) printing press.
"Our results suggest instead of thousands of investors moving the price of Bitcoin, it's just one large one," Griffin said in an interview. "Years from now, people will be surprised to learn investors handed over billions to people they didn't know and who faced little oversight."
In response, many prominent crypto industry insiders have taken to Twitter to question the legitimacy of the report's conclusions.
"Anyone writing about the 'lone whale' or Tether/Finex manipulation of Bitcoin clearly wasn't around in 2017 and/or has zero contacts with any company in the Bitcoin industry," stated Alistair Milne, CIO of the Altana Digital Currency Fund. "*Every* Bitcoin company I'm invested in saw insane growth in both users and transaction volume."
Mati Greenspan, a leading market analyst at eToro, added, "Good thing I was there to personally witness the millions of retail accounts opened [on] eToro during the 2017 rally."
Circle CEO Jeremy Allaire provided further insight into how stablecoins fit into the picture, explaining, "In [2017 and 2018] there was demand for buying BTC and a massive alt coin rally. The majority of that demand came from Asia and China, and since there were no CNY ramps into BTC, everyone went to offshore USDT processors. These processors would then generate large prints of USDT. The only thing this supposed analysis shows is that Asia traders demanded fiat to buy BTC and other alt coins on exchanges around the world. We all know that the USDT prints had an origin in Bitfinex managed treasury wallets."
🚀
Huobi Launches $100K BitTorrent (BTT) Trading Competition
As you can imagine, the list of similar responses goes on and on, showing that the researchers may have difficulty convincing the crypto community that a single entity was able to push the price of Bitcoin to all-time highs on its own.
---
Source