Bitcoin Permabull Rapper Akon Partners MorganGreek Digital, says nothing backs US Dollar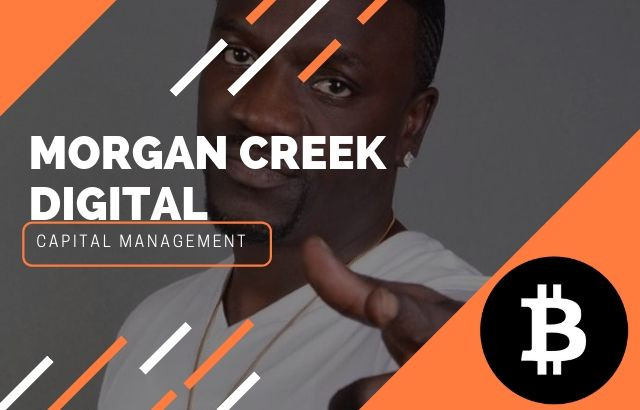 todaysgazette.com
2019-09-10 13:12
Reading time: ~2 m
---
The world renowned artist, Akon, who recently reinstated his presence in the music industry with the release of new Latin single, Como No, has again echoed his commitment towards cryptocurrency while playing down on the U.S. dollar.
While refuting Bitcoin naysayers in a radio interview on Sept. 10, the one time Grammy award winner aired his preference for Bitcoin, adding that cryptocurrency is more stable than fiat currency.
While playing down on fiat currency, Akon said it is the U.S. government that makes us feel Dollar is worth anything; whereas, it is backed by nothing.
"Nothing backs the dollar. The U.S. doesn't have natural resources that back the dollar. What they do have is the military," Akon said.
The artist said other countries have gold, diamond and other natural resources that back their currencies to make us understand their worth.
"The U.S. has nothing," Akon added.
Akon further claimed that Bitcoin is a digital currency that can be used to purchase lots of things like Ferrari, house and whatever we want because it has equal value as the U.S. dollar.
Akon Now A Partner Of Morgan Creek Digital
The above assertion, even though never caught the crypto community with surprise, introduced euphoria into the space.
Nevertheless, the co-founder of Morgan Creek Digital, Jason A. William, related that Akon is now an official partner of his company.
He made the statement while commenting on Akon's interview which was bullish on Bitcoin.
Jason who tagged other co-founders of the capital management firm in his statement said Akon is now the fourth official partner at Morgan Creek Digital.
Williams listed two other partners as Dunkin Donuts coffee and Bitcoin.
1. Akon
2. Bitcoin
3. Dunkin Donuts coffee@Akon officially the fourth partner at Morgan Creek Digital. @APompliano @MarkYusko https://t.co/kotLzMumcb

— Jason A. Williams 🦍 (@JWilliamsFstmed) September 10, 2019
Singer Akon, in June launched his own cryptocurrency known as Akoin.
Bitcoin: World's Best Computing Network
After bragging that the creator of Bitcoin, Satoshi Nakamoto, should be handed Nobel Peace Prize award for inventing Bitcoin due to the feature of the coin which helps prevent conflict, Pompliano said "Bitcoin is the most secure computing network in the world."
While praising Satoshi earlier, the Morgan Creek partner addressed Bitcoin as "a currency that can assume global reserve status without anyone having to engage in violence.

---
Source