Back to the list
4 Factors Helping Bitcoin to $50K as Stock Market Declines
www.coindesk.com
05 October 2021 09:54, UTC
Reading time: ~2 m
---
Bitcoin has recently decoupled from the weak stock markets, reviving speculation that the cryptocurrency may be beginning to draw demand as a haven or inflation-hedge asset.
Since Sept. 29, the largest cryptocurrency by market value has risen 20% to trade near $49,300 while the S&P 500, Wall Street's benchmark equity index, has dropped by 2.6% to 4,300. Bitcoin's positive price action is in stark contrast to previous price corrections of this year, which coincided with an S&P 500 decline of 2% or more.
Industry experts said bitcoin's latest resilience stems from the cryptocurrency's store-of-value appeal, continued institutional inflows into the crypto market, speculation that the U.S. will soon approve a futures-based bitcoin exchange-traded fund (ETF) and positive seasonality.
Let's look at the each factor in detail:
"Inflation is here to stay, and every household is starting to see prices skyrocket for goods and services nationwide," Carlos Betancourt, co-founder of BKCoin Capital, said. "Many savvy investors look for asymmetric opportunities and a hedge against inflation, and there is always one common asset that comes to mind ... remember, bitcoin is the only asset that governments or central banks cannot manipulate."
A recently released New York Federal Reserve survey showed year-ahead inflation expectations increased for the 10th straight month to 5.2% in August. Inflation expectations are also rising across the euro zone.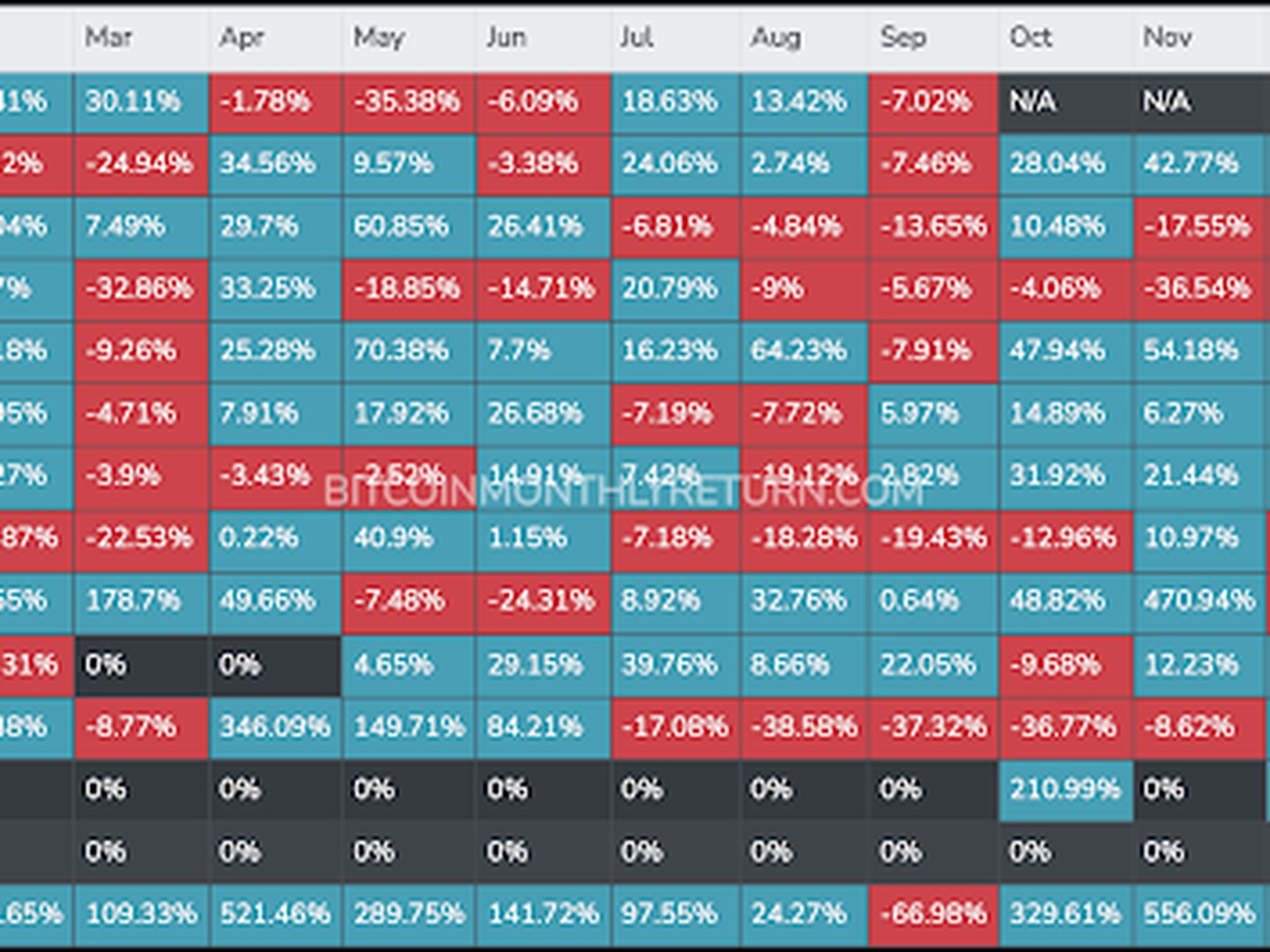 The seasonality chart above shows September is typically the worst month of the year while October, and the fourth quarter generally, is the strongest.
"Seasonality could be a self-fulfilling prophecy to some extent," BKCoin's Betancourt said. "However, particularly regarding crypto, the recent news flow is definitely [the primary] driver over historical charts.
Panxora's Terman said that seasonal effects could have some influence; however, they are not reliable. "Since we take it as given that BTC was a viable market starting in 2013, we've only had eight data points to make that prediction. That's too few data points for a rational assessment," Terman noted in an email.
As discussed last week, a newfound optimism that the U.S. Securities and Exchange Commission (SEC) will soon approve futures-based ETF also seems to be driving the market higher.
"Canada officially approved a crypto ETF that includes both bitcoin and ether and U.S. SEC Chair Gary Gensler showed support for a futures bitcoin ETF recently, and that's certainly been digested by investors as a bullish sign," Betancourt said. "The SEC is reviewing over 20 applications for ETFs and futures ETF products linked to bitcoin and ether.
---
Source
---
Back to the list