Bitcoin holds to $8K after testing higher grounds: $10K in sight?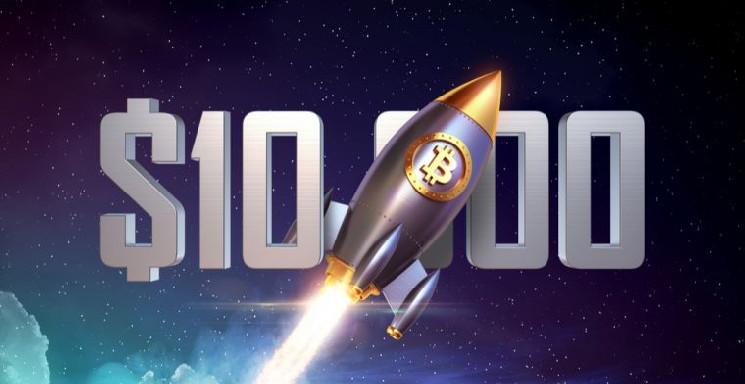 www.chepicap.com
2019-05-14 20:50
Reading time: ~2 m
---
Just a month ago, very few voices in crypto were as optimist as to imagine that Bitcoin would now be back to price levels of May of 2018. However, over the last hours new year highs have been set in play by the first crypto according to its market cap.
As the graph below displays, which charts the price of Bitcoin against USDT on Binance, after breaking the $8,000 range yesterday from the first time since May of 2018, Bitcoin took a sudden downturn of almost 10% which made many traders believe that the bull run was over. However, since the earlier hours of today, Bitcoin has retaken its upwards trend and now it seems to have gained hold over $8,000 after quickly breaking over $8,300.

Chart provided by Tradingview
Even though inferring future movements from past performance is not always the best of ideas, the pattern followed by Bitcoin in the last hours remembers the one of last weekend, when it took a downturn back to the high $6,000 range after breaking for the first time since 2018 the $7,000 barrier, only to continue on its climb a day later.
Crypto Twitter has been greeting the new trading range of Bitcoin with most posters welcoming the good news after a long, but apparently gone, bear market. 
Waking up to #Bitcoin well above $8000 like pic.twitter.com/qKnAkzTss1

— Emptybeerbottle (@Fullbeerbottle) May 14, 2019
The last time Bitcoin broke $8,000:

Microsoft wasn't building on it.

Congress wasn't fighting it.

Bakkt wasn't launching with it.

Square wasn't selling it.

Fidelity wasn't storing it.

TD Ameritrade wasn't trading it.

Whole Foods wasn't accepting it.

— The Rhythm Trader (@Rhythmtrader) May 13, 2019
Optimism is currently rife among traders, given the parabollic trajectory of price growth that has shed most forecasts into pieces over the past few weeks. Some are even aiming for $10,000 as a short term goal:
$BTC 3D

This is complete insanity at this point, but it is what it is.

The parabola is about to bend backwards and break space and time.

Redrawing targets higher, $8,200+ 🔑 and nearly $10,000 after that... 😅#Bitcoin $BTC pic.twitter.com/4ZqRl6g9BY

— Moon Overlord (@MoonOverlord) May 13, 2019
Bitcoin breaks 10,000 by Friday.

— Jason A. Williams 🦍 (@JWilliamsFstmed) May 11, 2019
---
Source
---
Similar news