Bitcoin: Is $8000 in sight? or is BTC in store for a "healthy correction"?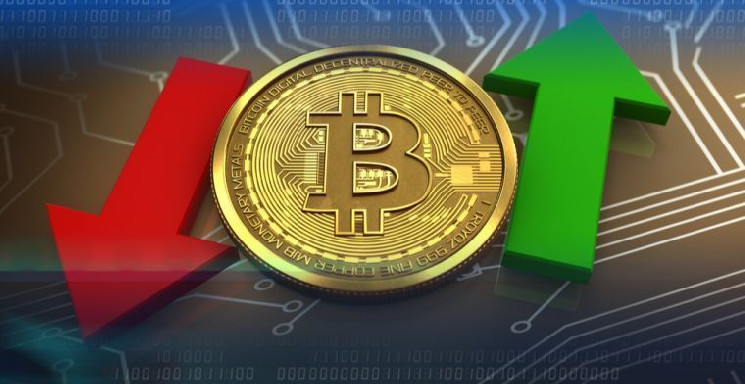 www.chepicap.com
2019-05-13 22:08
Reading time: ~4 m
---
Today the markets have proven beyond a reasonable doubt that Bitcoin responds well to good news. Today saw BTC rise over 16% to a high of $7900 bursting through resistance at around $7500 and onto new found territory. Right now the #1 is teasing $8000, but some analysts are in doubt as to whether or not this defiance of gravity is warranted, instead believing that a "healthy correction" could be in store for Bitcoin…
One such analyst known as SalsaTekila suggested that despite the jaw dropping rally btc would struggle to break 8k on a first attempt.
/2 Following the strong weekly close, $BTC indeed pumped to the 8000$ resistance area. Should be a tough resistance, I don't think it will break on first test. Good spot to hedge IMO. pic.twitter.com/XyP42RgbPy

— SalsaTekila (JUL) (@SalsaTekila) May 13, 2019
The analyst even puts their money where their mouth is relaying that they plan to short BTC at $7922:
/3 Orders set, planning to short $BTC at 7922$ (using @Bybit_Official exchange). Tiny size since it's counter-trend, consider this a hedge.

Will be going live on twitch at 4:30 PM EST, see you there! pic.twitter.com/RiCOuxeKuS

— SalsaTekila (JUL) (@SalsaTekila) May 13, 2019
While the play could be considered a sound one, not everyone agreed with this strategy:
Many are actually looking to short BTC at this point.....NUTS!

— Haejin (@Haejin_Crypto) May 13, 2019
Taking a more bullish angle, another analyst known as Eric Choe, suggested that as long as BTC holds at $7K, a break above $8k could be on the cards…
After re-evaluating next 4-hour market structure, so as long as #btc #bitcoin can hold $7K, main targets I have is $8.1K and then $8.8 - $8.9K.

A break of $7K, I would need to see if it forms another consolidation (retail triangle formation).

Let's see.

— Eric Choe [Mr. Swing Trade] (@CryptoChoe) May 13, 2019
Another bullish piece of sentiment comes from trader Josh Rager who relays that that $8200 could be the next key level for BTC. Rager also looks to the bearish side with optimism suggesting that judging on the historic trading volumes, $6400 stands as a bastion for Bitcoin should a pullback occur.
$BTC - The FOMO is real

Bitcoin is currently on a tear & the next target of serious interest is $8200+

High interest remains near $6400 if BTC decides to cool off & pullback

My dream area to buy would be $5500 to $5700 but there's no promise $BTC will hit that low again pic.twitter.com/GkEmn4uf8t

— Josh Rager 📈 (@Josh_Rager) May 13, 2019
While hopes are pinned on the traditional altseason following a rally from Bitcoin, Jacob Canfield augured that a continued BTC run would result in many capitulating from alts into Bitcoin, sending BTC even higher.
It Bitcoin continues to run, people will panic sell and truly capitulate alts and continue to send bitcoin go higher heights.

It's important to understand the context of the market.

— Jacob Canfield (@JacobCanfield) May 13, 2019
It seems today's parabolic movement from BTC has most analysts flip flopping from their positions. One such trader, known elegantly as MagicPoopCannon is no exception, first suggesting that Bitcoin was looking at a healthy correction:
Realistically, Bitcoin can't defy gravity forever. It needs a healthy correction at this point.

— MAGIC (@MagicPoopCannon) May 13, 2019
This was followed by the analyst simply posting the following chart, indicating a bull pennant – a bullish formation indicative of a move higher:
May 13, 2019
The trader then qualified this by relaying that this move from bitcoin could well be legacy investors jumping in from the equity markets.
With equity markets getting crushed right now, you have to wonder how much of that money is rotating into crypto. This explosiveness is most likely fueled by some big institutional money.https://t.co/LNGDUVYmO0

— MAGIC (@MagicPoopCannon) May 13, 2019
Before fliping back and suggesting that this influx of institutional money could be looking to short the BTC market…
However, now that smart money is moving into this space, they may be setting up for an EPIC shorting opportunity. Parabolic moves are usually even MORE parabolic on the back side.

— MAGIC (@MagicPoopCannon) May 13, 2019
As usual it's a mixed bag, and judging from today's action there really is no telling; Although, judging from consensus its likely we'll see at least a small correction, when that will happen, however, is anyone's guess…
---
Source