Tone Vays: 'My next Bitcoin target is $9400, if BTC breaks $7500'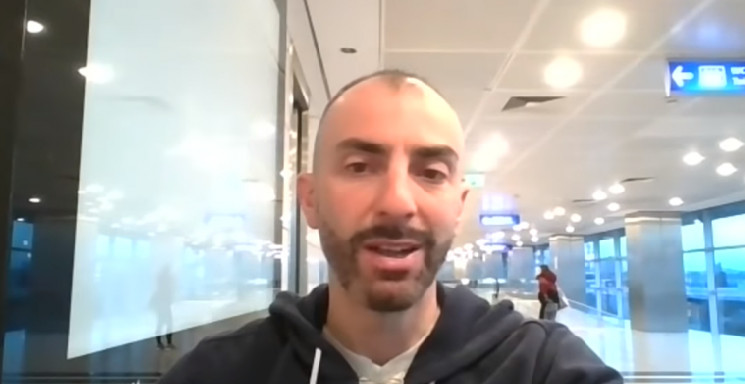 www.chepicap.com
2019-05-14 10:50
Reading time: ~2 m
---
Bitcoin investor Tone Vays thinks the BTC price can go all the way to $9400 if it manages to break the $7500 level. At the same time, the trader expects a pullback to follow sooner or later.
Bitcoin is currently trading around $7300, having jumped over $200 on Monday. So far it doesn't look like BTC is done with the latest rally that took the price from under $6K to above $7K. "I expected the bear market to continue a little bit", Vays said on Consensus2019. "I'm still looking for that 30, 40% pullback either now or later. Then I know for sure that the bottom was in at $3000."
Consensus 2019 Pregame Show w @tonevays, & @BitcoinErrorLog https://t.co/SvfQoIcgic

— CoinDesk (@coindesk) May 13, 2019
Vays thinks Bitcoin will be losing steam soon, but if BTC manages to break the $7500 level, we might be in for another big push. "We just doubled in price, so I'm thinking this should be about it. But markets like momentum, so if we break above the $7500 range, my next target is $9400, because there is just nothing in between there. But I see no fundamental reason for this huge rally."
In April, Vays still thought $1300 was a realistic target for Bitcoin. "My worst case scenario target is $1,300", Vays said on April 5. "It doesn't mean that Bitcoin has to get there, but to me, $1,300 has been a realistic target for over a year and it remains a realistic target." A few days earlier, Vays had shorted Bitcoin after breaking $5000. Although he still thinks a pullback will follow, Vays is a lot less pessimistic after this latest rally.

Vays still thinks altcoins will die. "I've been saying that I'm not expecting another bullrun until Bitcoin can separate from the other coins. Bitcoin price goes up, altcoins stay where they are or continue to go down. We have seen that over the last week or two, with the altcoins down to Bitcoin 15-20%. And this relationship needs to continue, and if that happens we are finally there."
---
Source