Back to the list
Basic Attention Token (BAT) and the 0x Protocol (ZRX) Technical Analysis: What to Expect?
cryptoknowmics.com
23 June 2021 13:19, UTC
Reading time: ~2 m
---
The 0x Protocol and BAT prices are recovering after the sharp losses of June 21. BAT/USDT and ZRX/USDT support levels are at $0.50 and $0.45, respectively.
Basic Attention Token (BAT)
The platform is remodeling advertisement, rewarding attention using the BAT token.
Past Performance of BAT
Up until June 22, BAT prices were free-falling. Even still, candlestick arrangements place bears at the fore.
The good news is, the trend is about to change, especially if June 22 gains are confirmed by the close of today.
BAT prices are encouragingly rebounding from a key support level.
Presently, BAT is relatively stable, adding three percent against the greenback.
Day-Ahead and what to Expect
BAT bears are still in contention.
June 22 gains might be an anomaly; a blip meant to mislead traders.
However, the bar is with relatively high trading volumes pointing to possible climactic sell-off, signaling the end of the bear run of May and the better part of June 2021.
BAT/USDT Technical Analysis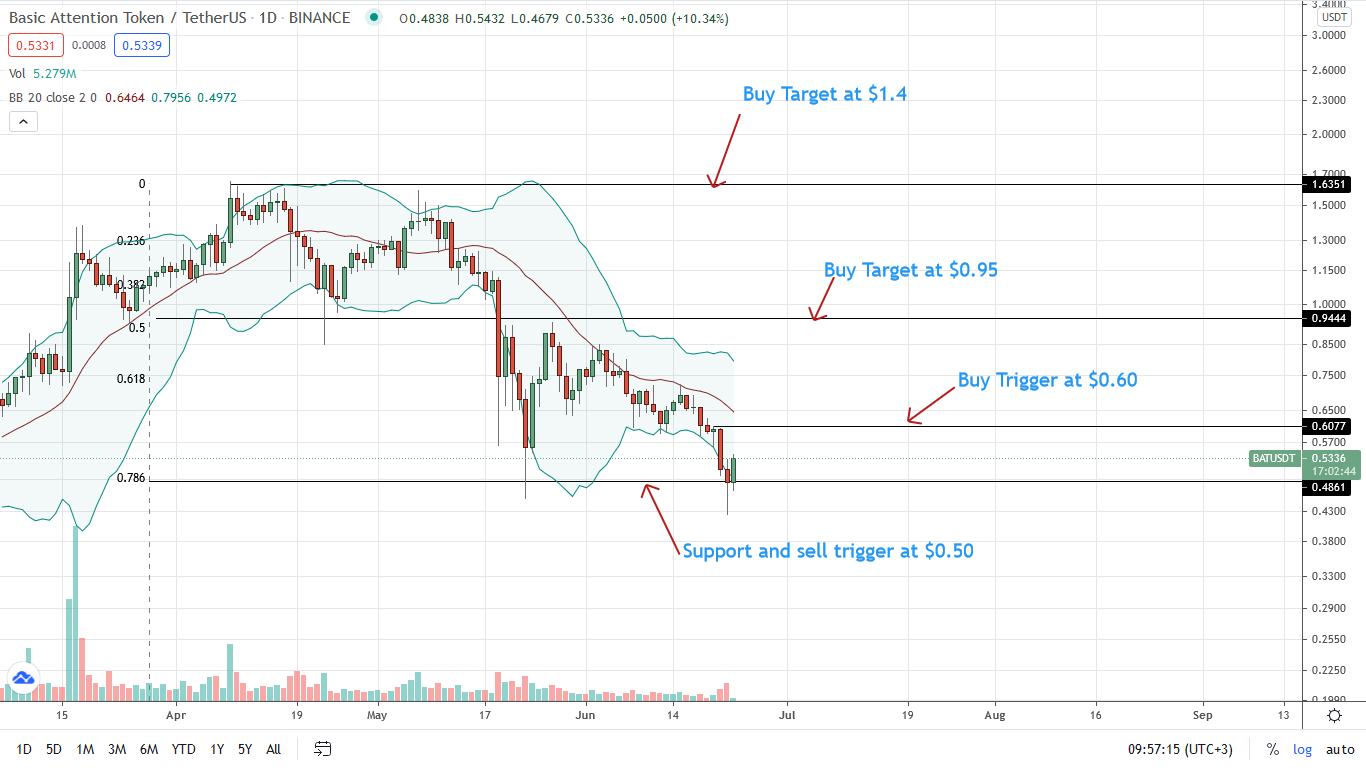 Reading from the daily chart, BAT bulls are accumulating in lower time-frames. June 22 gains spilt to the Asian session, bulwarking bulls, arresting sellers.
Accordingly, higher-high above $0.60 may be the launching pad for further gains towards $0.95 and $1.15 in the medium term for BAT.
The 0x Protocol (ZRX)
0x is one of the earliest token swapping protocols in DeFi. It uses ZRX as a utility and governance. ZRX was among the first DeFi tokens to list on Coinbase.
Past Performance of ZRX
From the daily chart, ZRX prices are down over 80 percent after peaking in April 2021.
The immediate resistance line—previous support—stands at $0.75, which flashes with the 78.6 percent Fibonacci retracement line of the January to April 2021 trade range.
ZRX is stable against the USD, adding three percent on the last trading day.
Day-Ahead and what to Expect
ZRX/USDT crashed in the last two months.
Aforementioned, despite gains, at spot rates ZRX bears have been merciless.
Even so, the trend could shift, and buyers flow back if bulls flow back, taking a cue from the action of the New York session of June 22.
The immediate cap and target for aggressive buyers are at $0.75.
ZRX/USDT Technical Analysis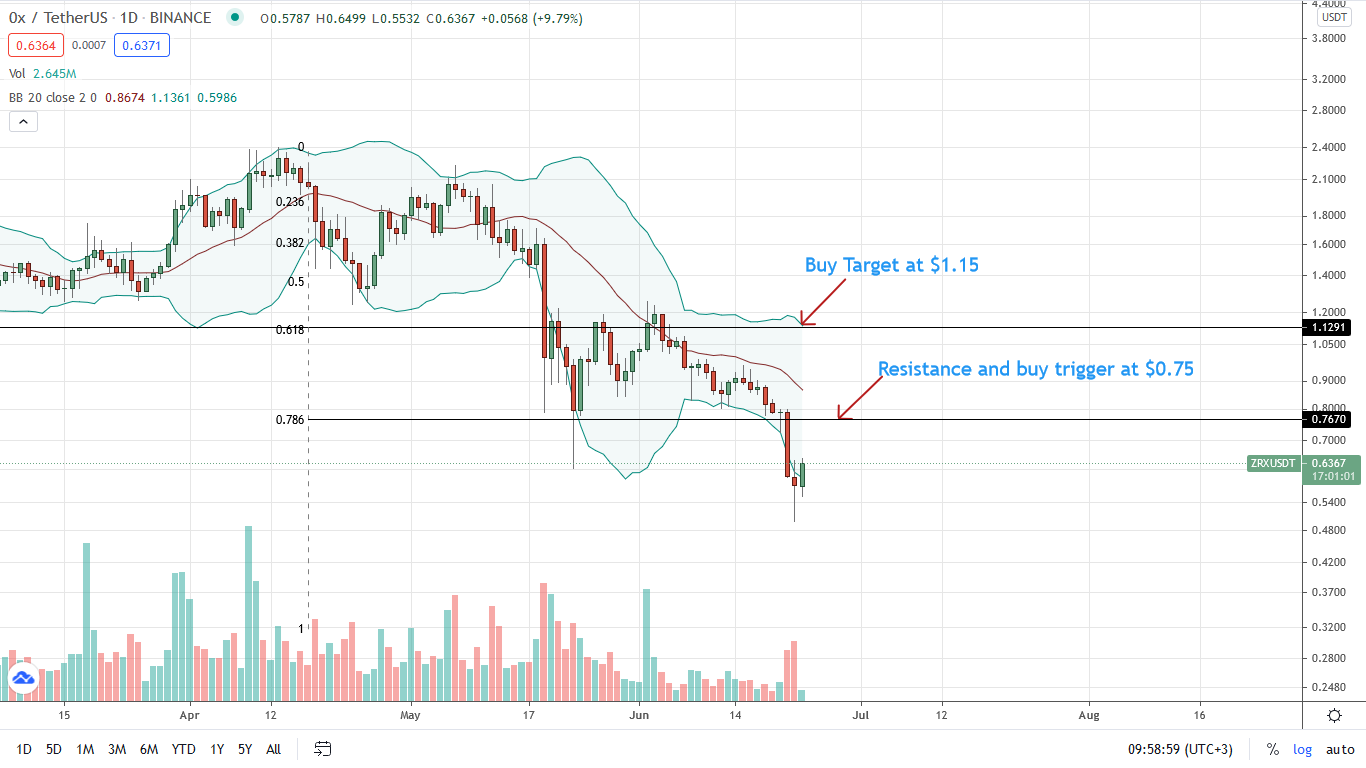 Leads from the lower time frames of ZRX/USDT suggest demand.
As such, every low may be a loading opportunity provided $0.45—June 22 lows—hold.
ZRX/USDT buy targets remain at $0.75.
Conversely, losses below this week's lows invalidate the uptrend.
---
Source
---
Back to the list