'Face Melting' Altcoin Rally Brewing for April, Says Crypto Trader Lark Davis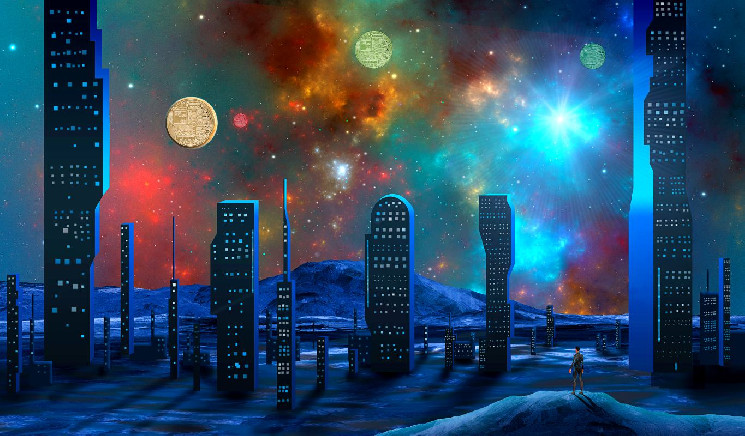 dailyhodl.com
April 06 2021 14:11, UTC
Reading time: ~2 m
---
Popular crypto analyst and trader Lark Davis says that a 'face-melting' altcoin bull run is in the cards for April.
In a new video, Davis tells his 267,000 YouTube subscribers that if Bitcoin's dominance in the crypto market falls towards the 52% level, altcoins could ignite more exponential rallies.
"If Bitcoin dominance falls that far, then Ethereum is going to $3,000 and most of the large-cap cryptocurrencies will do 2-5x gains and most of the mid-cap cryptocurrencies will do 10-20x gains and all the small caps [will do] 50,100x gains. Basically, all of them will do that. So this is a very, very important indicator to be watching over the coming weeks. Bitcoin dominance is a pretty solid market indicator in terms of sentiment towards altcoins." 
According to CoinMarketCap, Bitcoin dominance has plunged from around 70% at the beginning of the year to around 55.5% at the time of writing.
The Bitcoin dominance index is the ratio between the market cap of Bitcoin and all other cryptocurrencies. A dropping Bitcoin dominance index suggests that altcoins are rising faster than Bitcoin in terms of value.
Davis also takes Ethereum's considerable outperformance of Bitcoin as another indicator that altcoins are gearing up for big rallies.
"Ethereum tends to be a major indicator of the health of the entire altcoin market. By contrast, Bitcoin is only up 16% since March 25th, meaning that Ethereum right now is outpacing Bitcoin at a rate of two to one." 
The trader references an analysis from crypto analyst Altcoin Sherpa that suggests that the crypto markets are entering a month-long period where ETH/BTC and altcoins at large see sizeable gains.
"It gives us an interesting indication of how we can see these cycles happening with altcoins having a big market peak, then cooling off, Bitcoin coming back up, stealing the show, rinse and repeat the whole way up to the market cycle peak later this year or sometime in 2022. And by the way, if we do get a big pump in April, that is not going to signal the end of the bull run. That will not be the blow-off top for the entire crypto market, this is will simply be another step up the ladder to Valhalla."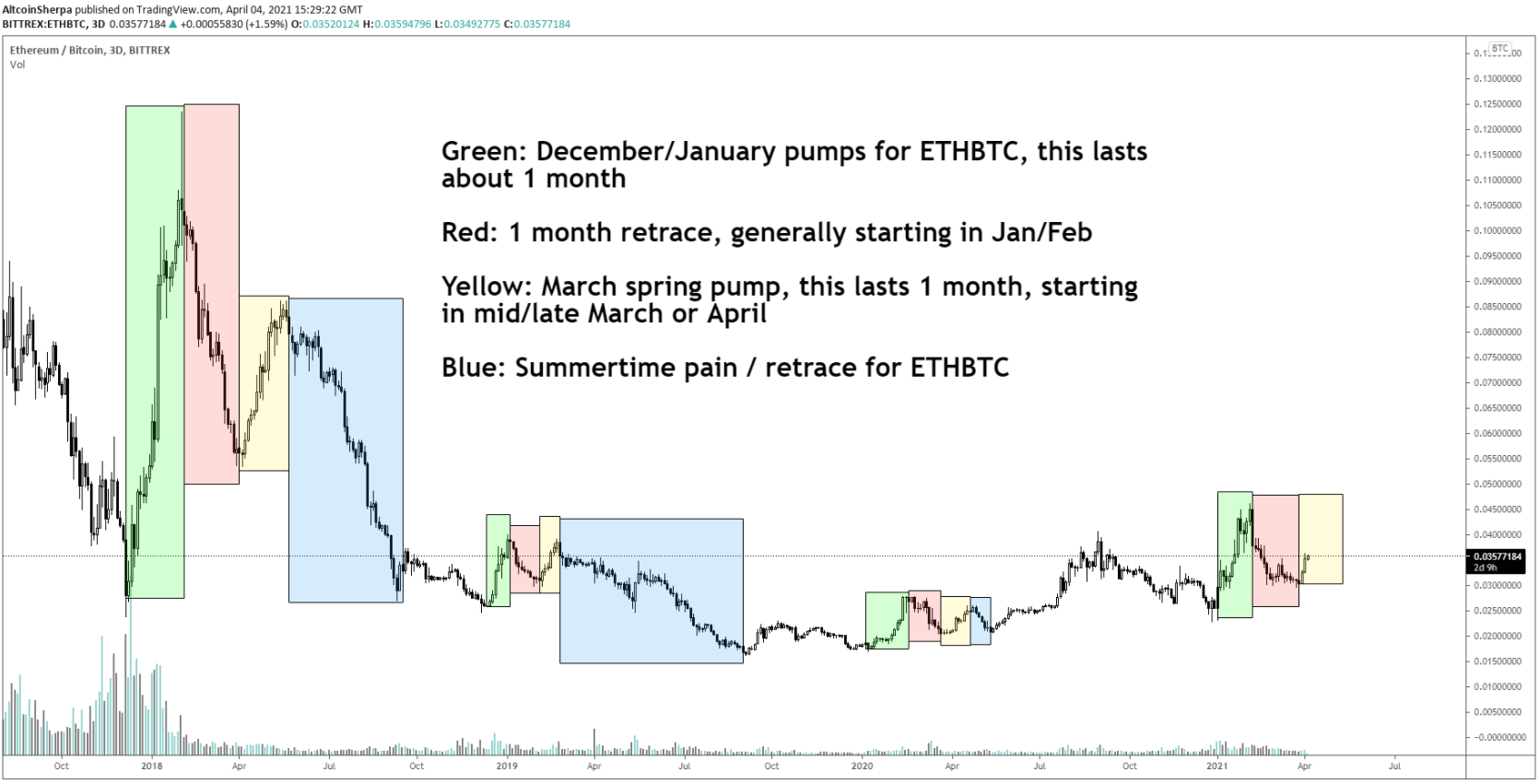 Featured Image: Shutterstock/Space creator/REDPIXEL.PL
---
Source
---