Multiple Tokens See Rally Amid Looming 'Altseason'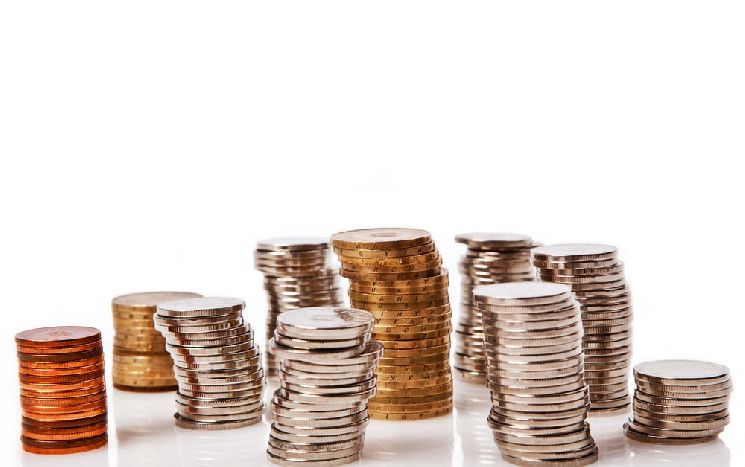 www.coindesk.com
2021-01-14 01:30
Reading time: ~3 m
---
As prices for bitcoin and ether retreat from their recent highs, the strong performance of other cryptocurrencies indicate traders and investors may now be turning to alternative coins (altcoins) for potential high returns.
Data compiled by CoinDesk Research shows that as of Jan. 11, prices for both bitcoin and ether were about 87% and 78%, respectively, of their all-time highs. Yet, other CoinDesk 20 assets were still far from their highest prices on record. One possible implication is that these tokens may still have potentials to reach higher price levels amid the latest bitcoin's bull run.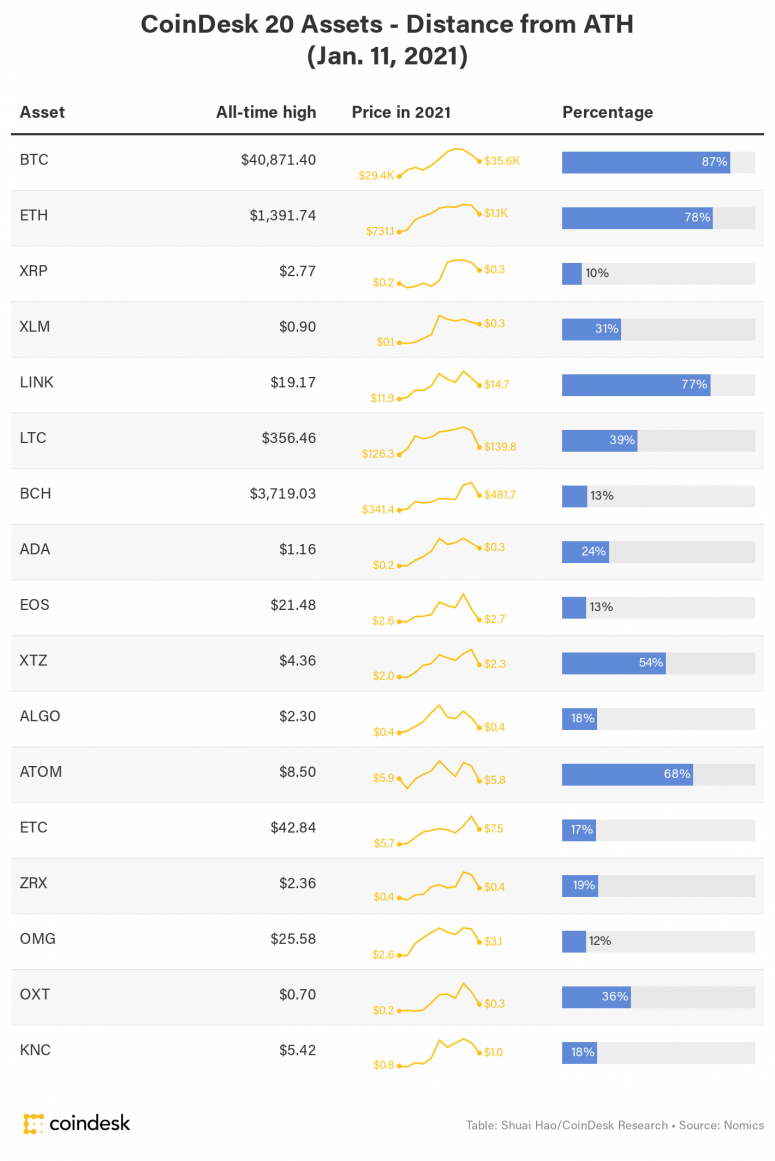 Source: Nomics
"We have seen [altcoins] pump – both before and after [Monday's] correction – in ways that we have not really seen since 2017," Andrew Tu, an executive at quant firm Efficient Frontier, said.
Bitcoin's market capitalization hit a new record high on Jan. 8 but has dropped since then, evidence that some traders may be taking some profits from bitcoin and plowing them into altcoins, according to Tu.
---
Source
---