The Next 20x to 50x Crypto Trend Is Coming, Says Influential Altcoin Trader – Here's His Strategy for Spotting Top Projects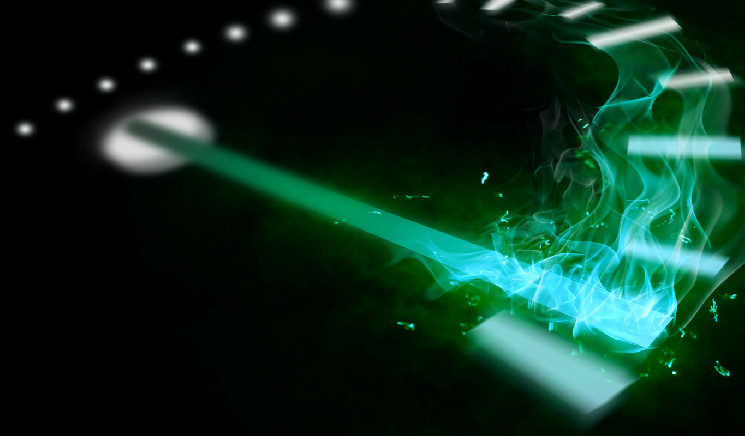 dailyhodl.com
2020-11-17 09:00
Reading time: ~2 m
---
A group of altcoins are gearing up for exponential gains, according to crypto trader and influencer Aaron Arnold.
The host of the popular YouTube channel Altcoin Daily says he believes anyone that has written off the decentralize finance (DeFi) sector is underestimating the strength of the nascent market.
Arnold points to data from Ethereum insights platform Dune Analytics that shows the total number of DeFi users over time remains in a parabolic rise amidst an overall price correction in the DeFi market.
"What's most interesting to me was in early to mid-September, when all the prices started going down, the metrics only continued to increase… This is total DeFi users over time, but you can go to individual projects and see the same thing."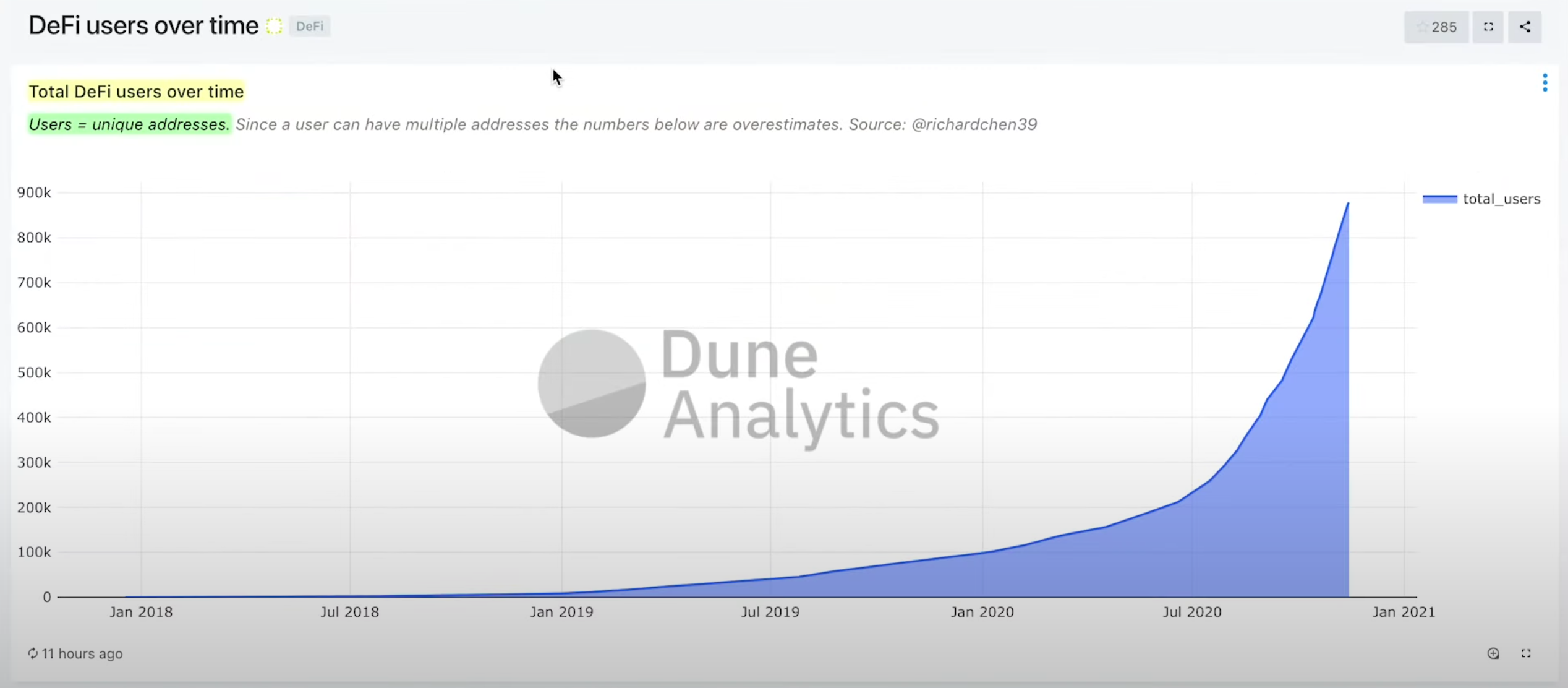 Arnold says the data from Dune is a key indicator of which DeFi projects are the most popular, with Uniswap (UNI), Compound (COMP), Kyber (KNC), Aave (AAVE), yearn.finance (YFI), Maker Dao (MKR), and Curve (CRV) all continuing to grow in user adoption.
The trader says he's specifically watching yearn.finance, Synethetix (SNX), Compound and Aave as DeFi projects with significant upside potential.
"I'm here to postulate that the next big alt trend will still be DeFi. DeFi is still in a bull trend, and the trend is your friend. Anybody who says DeFi is dead simply has not been paying attention. Yes, we have seen the degen DeFi food coins flushed out, the tacos, the hot dogs. They are dead… It's very common in cryptocurrency to go through bubbly periods. Once the bubble pops, then the degen coins get flushed out and the more legit coins, the coins with more staying power, prevail for longer… 
While total value locked for individual projects did have a period of going down, for the last 30 days you can look at individual projects – Compound trending up, Aave trending up, Synthetix for about the last 15 days trending up… 
I think with all these metrics, they're pointing to higher prices. While I don't know if it's possible to still get a 100x in these projects, I think getting a 5x, 10x, 20x is possible. Hell, maybe even a 50x, because I think if you look at the back end metrics, these are all trending up. I talk to people who work at exchanges; they are super interested in DeFi. People in the traditional finance world are super interested in DeFi. That's really where I see the next six months, possibly 2021 heading."
I
Featured Image: Shutterstock/Yuganov Konstantin
---
Source
---