Back to the list
SLP Technical Analysis: Signs of Life Are Present, the Main Target Is $0.25
cryptoknowmics.com
18 November 2021 10:29, UTC
Reading time: ~2 m
---
Consolidation in the SLP market since September 2021 has already borne fruit and new hopes for a reversal of the trend. In early November, buyers made a powerful attempt to break through the global trend line of sellers. We wrote about this scenario in the previous analysis, waiting for the $0.1 test. However, buyers exceeded our expectations by stopping only at $0.13. It is in the range of this mark is the first powerful liquidity zone, which is still teeming with sellers. Therefore, the success of buyers was local and the SLP price returned to the limits of consolidation.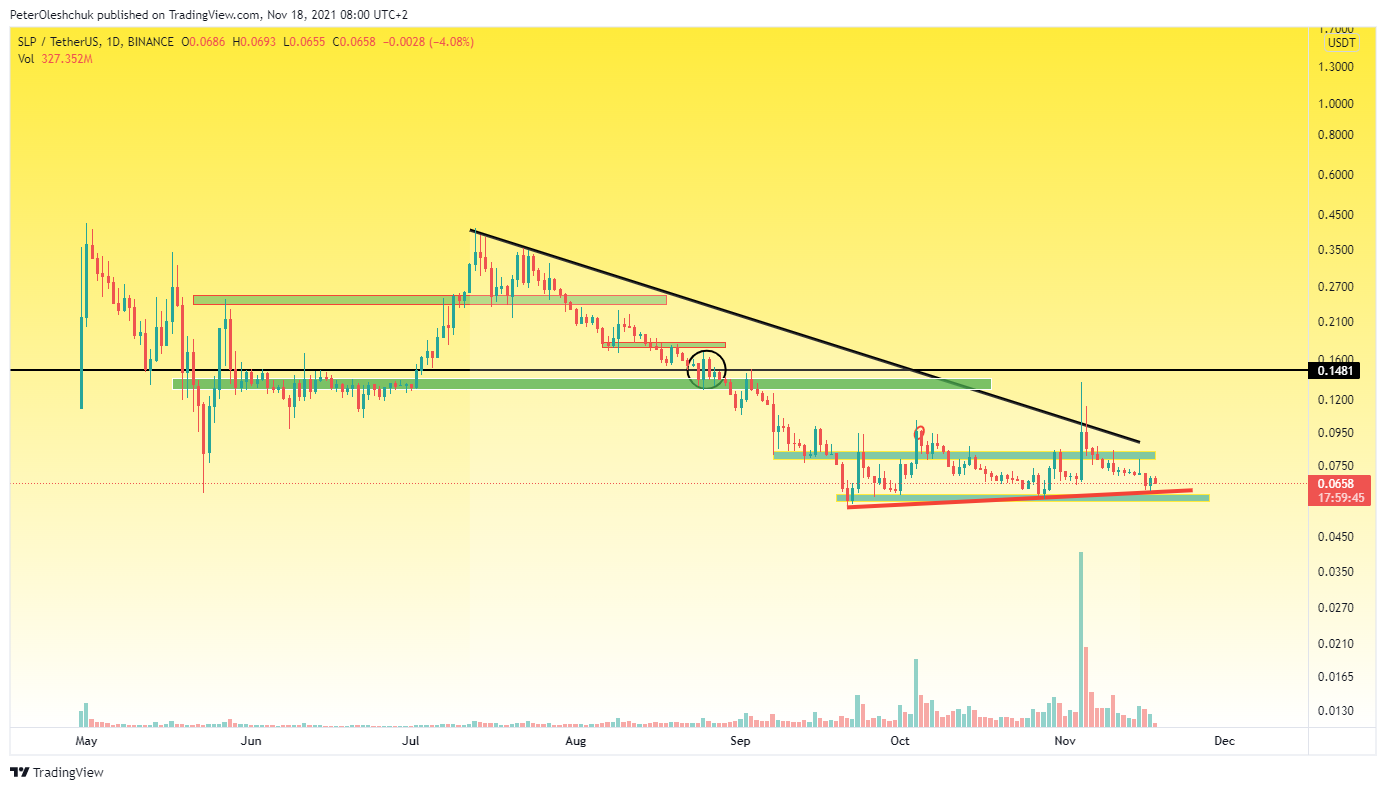 https://www.tradingview.com/x/9iWQsAQM/
The Final Test of Buyers and the Target of $0.25
At the moment, buyers are undergoing a final test before the new medium-term wave of growth. The fact is that from September 2021, buyers no longer allowed SLP price to update the lows. Moreover, a local growth trend has formed and now the SLP price is near its lower limit. If buyers keep the range of $0.6-$0.63 during the current attack, it will be a powerful signal of complete depletion of sellers and preparation for a new growth wave. It is in this range that it will be possible to buy SLP with low risks. The growth prospect of the new wave reaches $0.25. However, given the weakness of the SLP cryptocurrency, buyers should start with $0.13. An unsuccessful re-attempt to fix the SLP price above $0.13 will mean the continuation of the protracted consolidation for 2022.
Technical Analysis of SLP in the 4-Hour Timeframe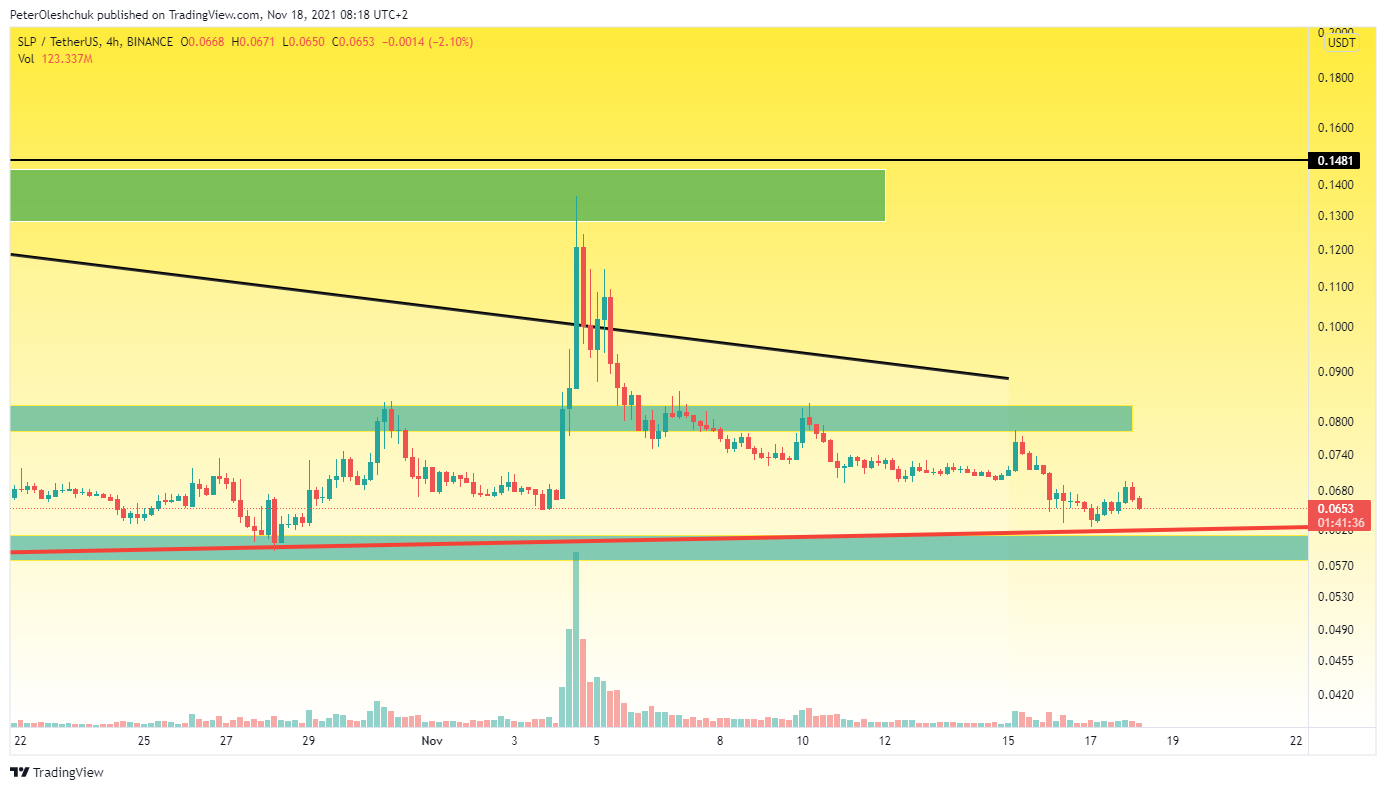 https://www.tradingview.com/x/wB6Xe3qE/
Analyzing the movement of the SLP price in the 4-hour timeframe, you can see the uneven use of buyers' forces during the attack. On the one hand, the active price growth to $0.13 looked spectacular. However, buyers did not have the strength to support the price after the attack. The ideal scenario for continued growth should be the fact that buyers keep the range of $0.078-$0.083. But, there was no interest from buyers in this range.
As a result, the SLP price fell below the place where the strong growth began, and this does not characterize buyers on the strength side. If during 18-19 November buyers can keep the mark of $0.063, it will be a signal to the beginning of the formation of a new local growth wave with the first target of $0.08. Otherwise, sellers will have every chance to update the historical low.
---
Source
---
Back to the list