Crypto Market's Correlation to Bitcoin Price Slipping, With BSV, XRP and XLM Most Independent: CoinMetrics
dailyhodl.com
2019-10-09 06:30
Reading time: ~2 m
---
New numbers indicate the altcoin market is no longer as closely correlated to Bitcoin and its price action as it has been in the past.
The data, tracked by the crypto market research company CoinMetrics, shows that Bitcoin SV (BSV), Stellar (XLM) and XRP have the lowest correlations to the price movements of BTC.
BSV's correlation to Bitcoin is 51.92%, XLM's correlation is 59.52% and XRP's correlation to BTC is 65.03%.
Data tracking some of the biggest altcoins by market cap paints a visual picture of the falling correlations over the last few months.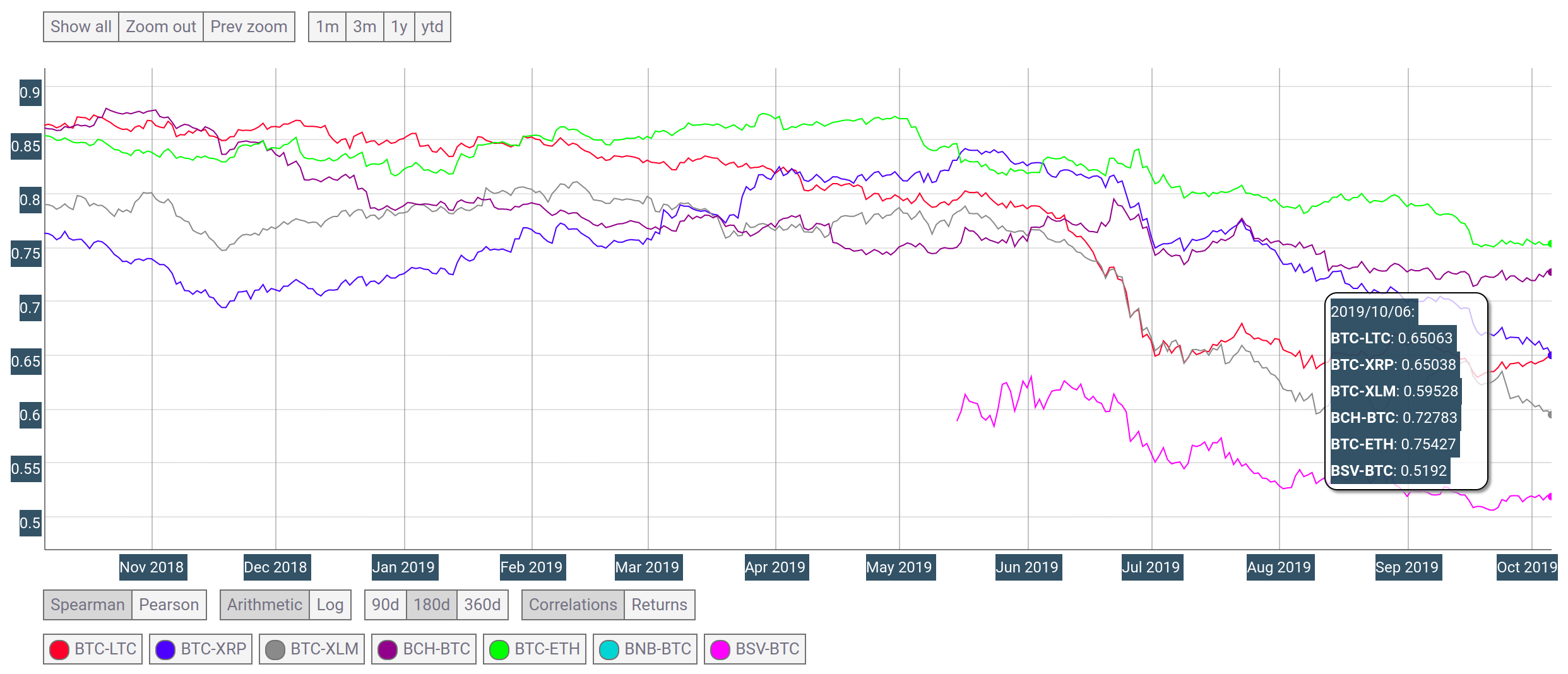 The most highly correlated cryptocurrency is Ethereum, which shadows Bitcoin's price movements at a mark of 75.42%.
Binance performed its own correlation study back in April.
The leading crypto exchange found that Dogecoin, Tezos and XRP "showed the lowest correlations with other digital assets across this one-year period."
Binance Research: Weekly Return Correlation Matrix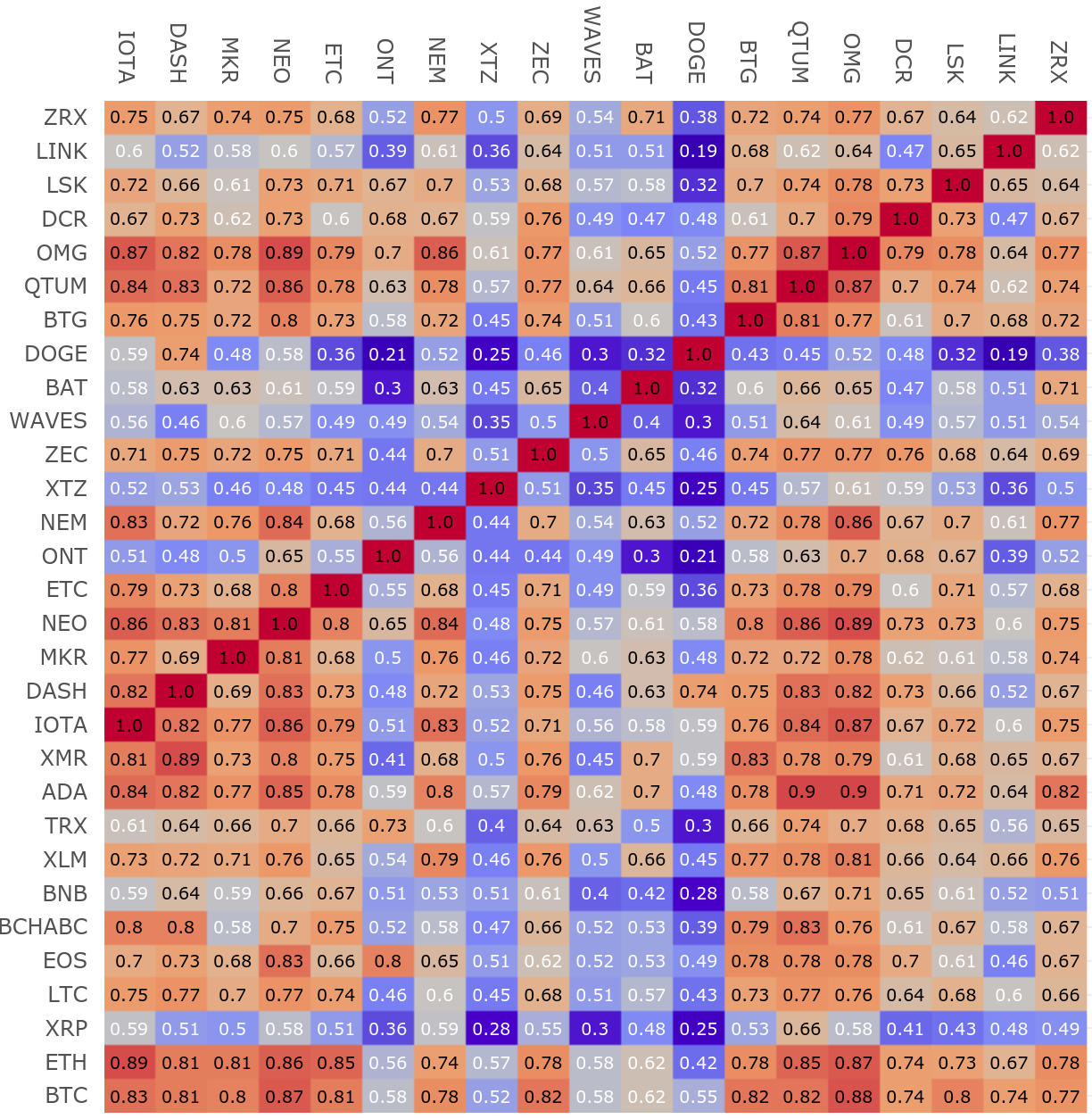 The research also revealed a strong correlation between XRP and Stellar Lumens.
"While Stellar was initially built on the Ripple protocol, its code was quickly forked and revamped. As of today, Stellar and Ripple code do not rely on the same common core. Yet these two digital assets still share several similarities as they both aim to reshape the global remittance industry."
---
Source