Back to the list
UMA and DODO Technical Analysis: Bulls Taking a Battering
cryptoknowmics.com
21 September 2021 12:37, UTC
Reading time: ~2 m
---
UMA and DODO prices are being hammered at spot rates. As such, UMA may drop towards $7, while DODO is open for $1 in the short-term as bears take charge.
UMA
The UMA protocol enables the creation of synthetics on Ethereum using UMA as the central currency.
Past Performance of UMA
UMA crypto is under pressure, but bulls are impressively bouncing back, rewinding losses.
Still, as per the technical analysis, sellers are in the driving seat. This is forcing the UMA coin to lower in an expected retracement from August and September 2021 highs.
Day-Ahead and What to Expect
Overall, UMA token bulls are ceding space for sellers as price action shifts to favor the latter.
Reflecting steep losses of September 7, confirming the sell trend on September 20 could spark further losses below last week's lows at $10.
UMA Technical Analysis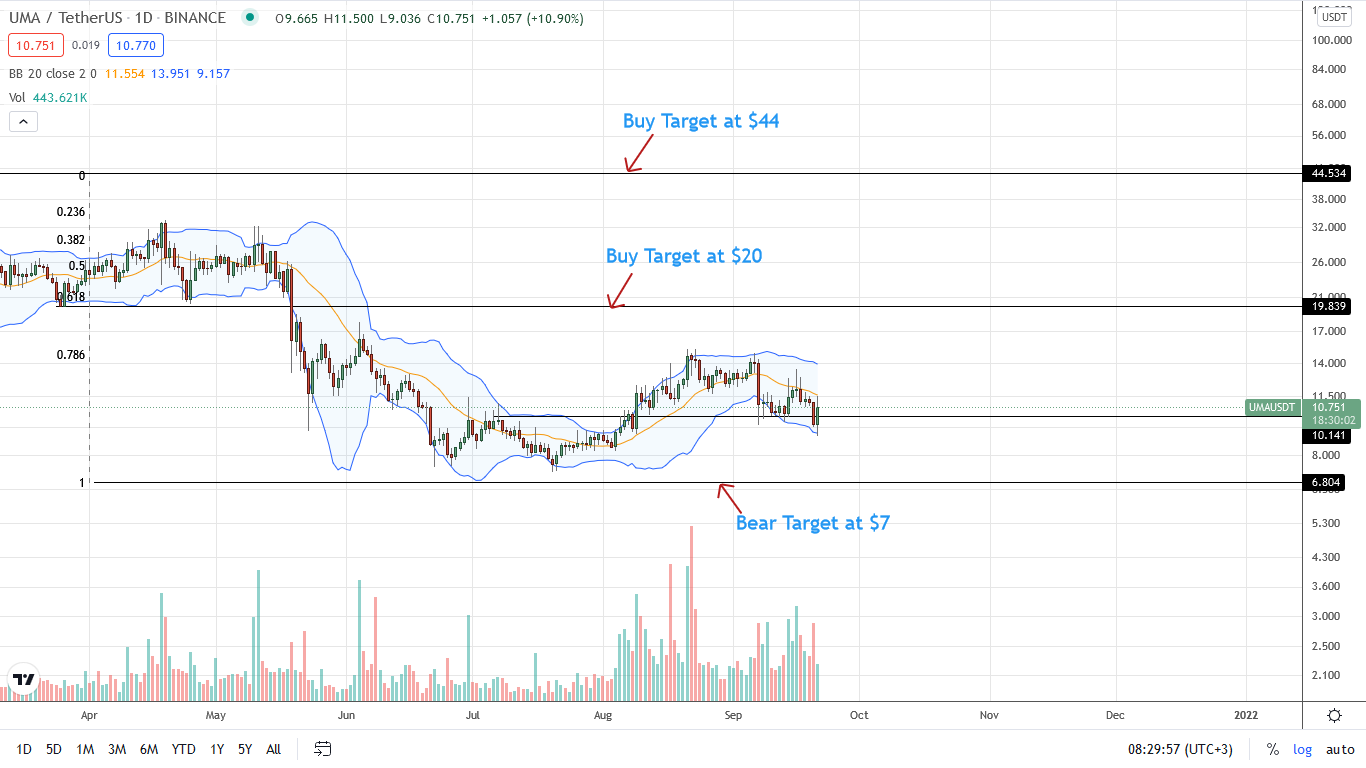 The path of the least resistance is southwards as UMA crypto sellers double down.
The bears will likely force prices below $10, affirming sellers of September 7 in the path towards $7 in the medium term.
On the flip side, a sharp revival above $14 could spark demand, rewinding fortune for buyers angling for new 2021 highs.
DODO
The DEX boasts of a differentiated AMM using the DODO token for governance.
Past Performance of DODO
After a period of extended consolidation, sellers are flowing back, as DODO technical analysis in the daily chart reveals.
At spot rates, DODO crypto is down roughly 15 percent against the USD on the last day of trading as bears take control.
Day-Ahead and What to Expect
Technically, the DODO coin is on the losing end, receiving a battering against a revived USD.
In that case, the odd of DODO token bear trend continuation towards $1 is highly likely.
However, the trend could change for the better if there is a rejection of lower lows and DODO crypto bulls flow back, thrusting prices above the middle BB.
DODO Technical Analysis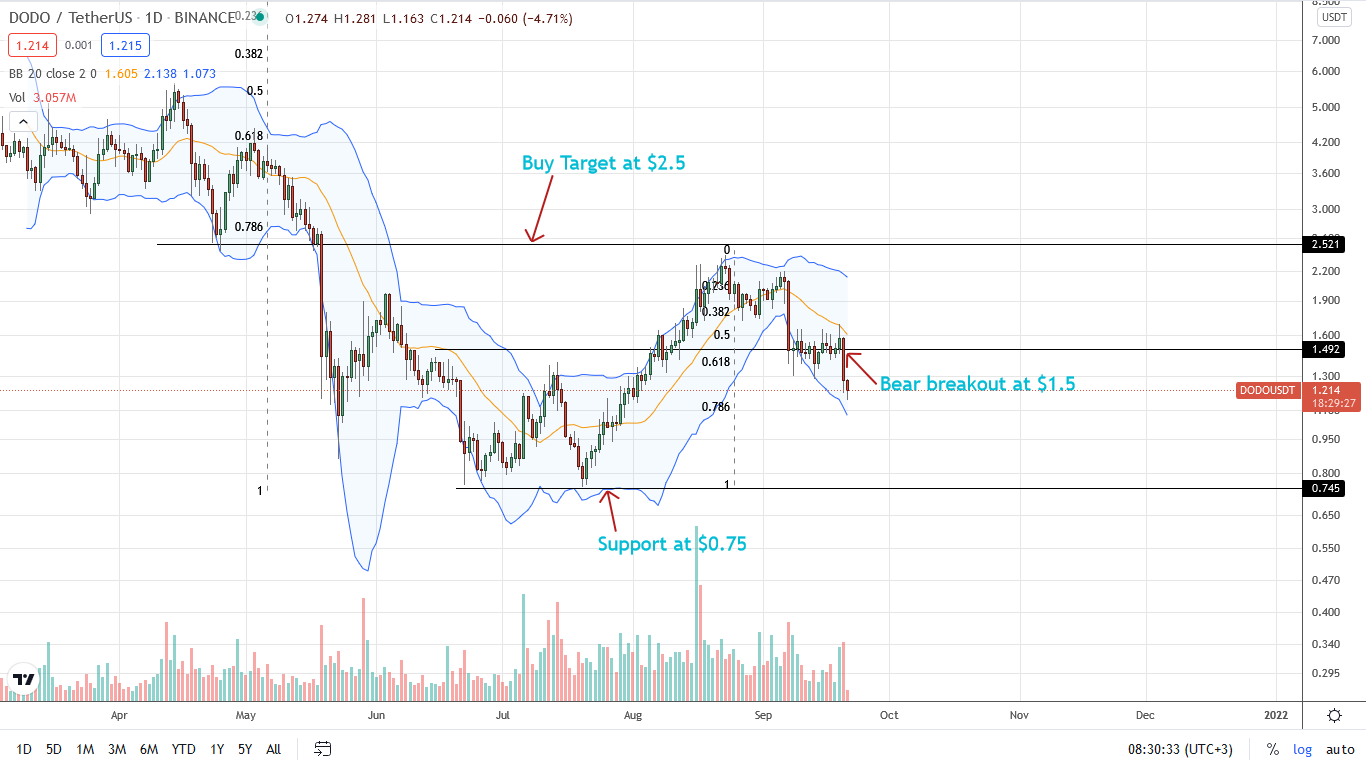 The prices are correcting after sharp upswings of August. As per the development in the daily chart, sellers are in the driving seat.
Since the trend is shifting, sellers might find entries in lower time frames, unloading on pullbacks as they target $1 and $0.75 in a bear breakout pattern.
Notice that September 20 bear bar has high trading volumes, signaling sellers' presence and determination to unload, forcing the prices lower.
---
Source
---
Back to the list