Back to the list
DOGE Technical Analysis: The Global Correction Target Is $0.16
cryptoknowmics.com
09 September 2021 11:01, UTC
Reading time: ~2 m
---
Hard times have come for investors in the DOGE market. At a favorable time, when for a month the BTC price tried to confidently fix above the range of $48,000-$50,000, a large number of cryptocurrencies gave their investors new profits in the form of local growth waves. However, being popular and entering the top 10 cryptocurrencies in terms of trading volumes, the DOGE market could not keep up with the strong ones.
Technical Analysis of DOGE in the Daily Timeframe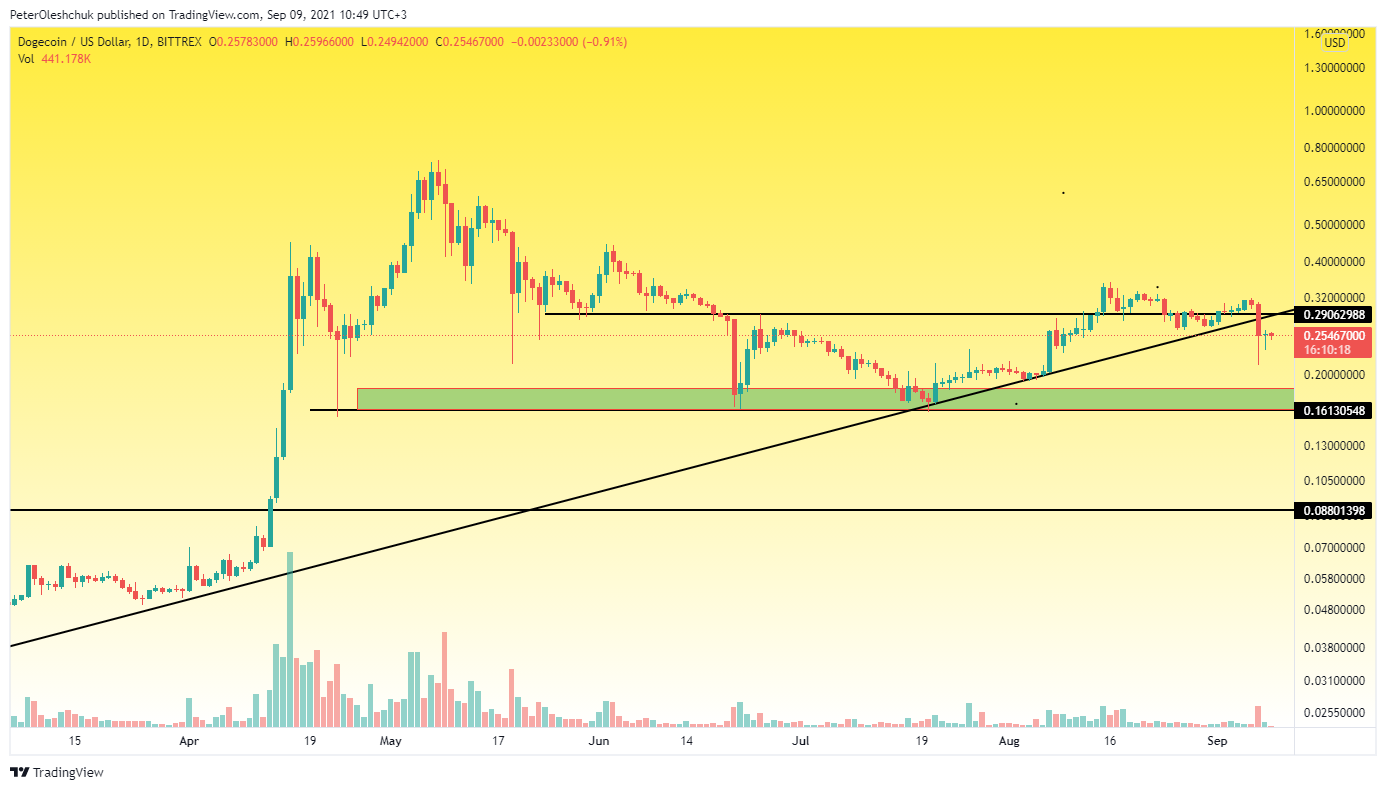 https://www.tradingview.com/x/UEFuyBDB/
Having lost a good chance for growth, buyers could not raise and fix above $0.29. This fact gave a signal to sellers to take action. Already on 7 September, the DOGE price at high volumes broke the critical mark of $0.29 and will stop only in the range of $0.21.
In our previous DOGE technical analysis, we wrote that we expect the beginning of the DOGE market correction with the first target of $0.25. But, sellers managed to exceed our expectations. This was due to the breaking of the global trend line of buyers, which they have been keeping confidently since February 2021.
Given the weakness of the market and the sluggish reaction of buyers to the situation, the probability of the DOGE price fall continuation is quite high. Our main scenario is a $0.16 test. The critical point of this scenario is $0.29. Unsuccessful attempts of buyers to return this mark under their control will give as much as possible confidence to sellers and will form a new powerful fall wave.
The DOGEBTC Chart Screams Danger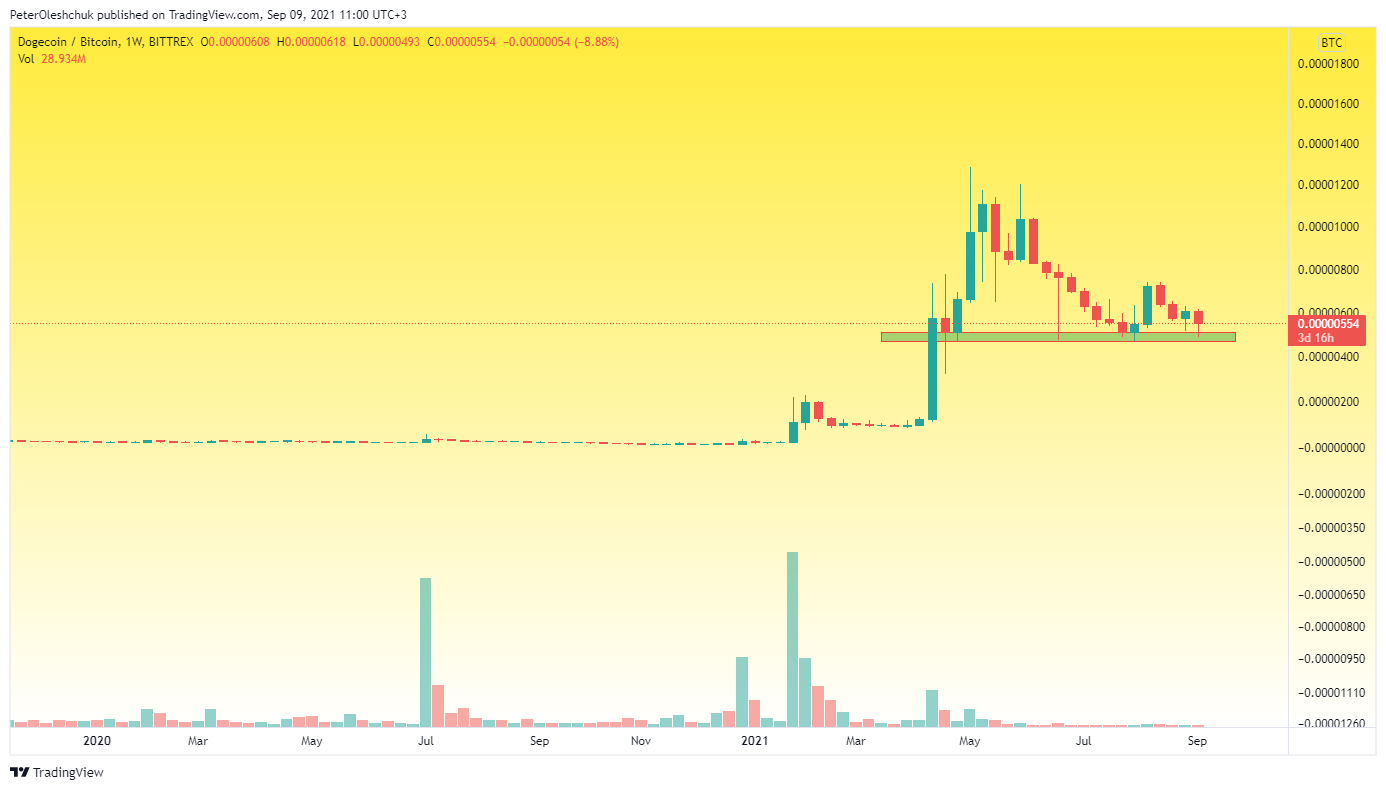 https://www.tradingview.com/x/Tb5VeVaV/
Analyzing the price movement of DOGEBTC on the weekly timeframe, we see that sellers have attacked the main critical zone that keeps the market from total collapse. From April, the range of 0.00000476-0.00000519 played the role of support for the continuation of the growth wave. Though, on 7 September, sellers attacked this range for the 4th time with a claim to break it. Loss of this range can lead to a real catastrophe of the DOGE market, as the nearest liquidity zone is 50%-60% below the current price. Therefore, September will be a strategically important month for the DOGE market, which will decide on developments at least until the end of the year.
To positively continue the price movement, DOGE buyers should break $0.29 up and firmly fix themselves higher. In this case, although the global trend is broken, the continued growth of the DOGE price from another angle will be possible.
---
Source
---
Back to the list