New Kind of Network to Become 'The Biggest Blockchain in The World'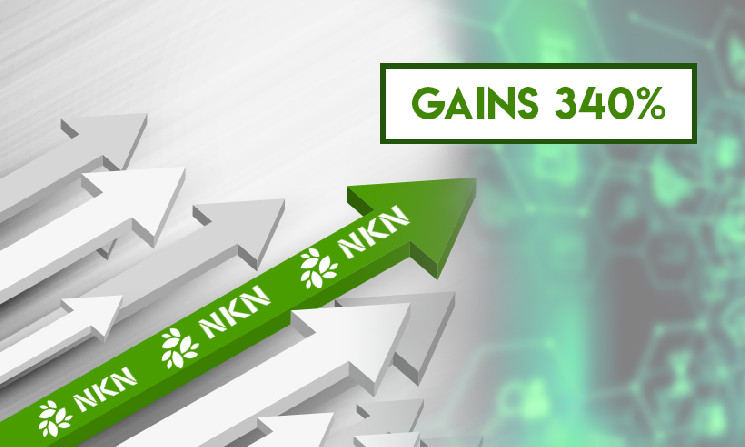 cryptoknowmics.com
April 07 2021 02:26, UTC
Reading time: ~2 m
---
New Kind of Network (NKN) price shows a new all-time high as the number of full consensus nodes on the network surpassed 67,000.  One revelatory sign of a growing altcoin season is when obscure and lesser-known projects start putting on face-melting gains as traders scramble to jump on the rising price. 
NKM to Becoming Biggest in The World
New Kind of Network (NKN) has emerged over the past month as one of these surprise gainers, increasing 1,400% from a low of $0.052 on March 8 to a new all-time high of $0.779 on April 6.
The peer-to-peer network connectivity protocol of NKM has an ecosystem that uses economic incentives to "motivate internet users to share network connections and utilize unused bandwidth."
Since its launch, the project has steadily grown its active community to quietly become the "biggest blockchain network in the world in terms of full consensus nodes."
Binance Staking Helps Ignite NKN Price
The price action for NKN really began to pick up following the March 11 announcement by Binance, that NKN holders could earn 20% APY on their holdings. The momentum for the project continues to build over the following weeks as movements in the token price began to attract additional attention.
The solutions offered by the network have also helped increase its user base, with products like the nMobile messenger and nConnect. They offer a private messaging service capable of competing with WhatsApp and maintain security and privacy respectively.
According to NKN co-founder and co-CEO Bruce Li,
"NKN happens to be both Web 3.0 infra (networking and data transmission) and have a strong mining community. 30% of NKN tokens are mined or to be mined."
For those who prefer to see institutional investment into a project to validate its contender status, Li highlighted the fact that Coinbase Custody offers support for NKN, which according to him indicates a "certain level of quality for the project."
NKN has quietly positioned itself to see further upside as blockchain technology becomes further integrated with technical and financial infrastructure.
---
Source
---