Back to the list
Block.one CTO Dan Larimer resigns, EOS Price drops in response - Bitcoin World
bitcoinworld.co.in
11 January 2021 06:17, UTC
Reading time: ~2 m
---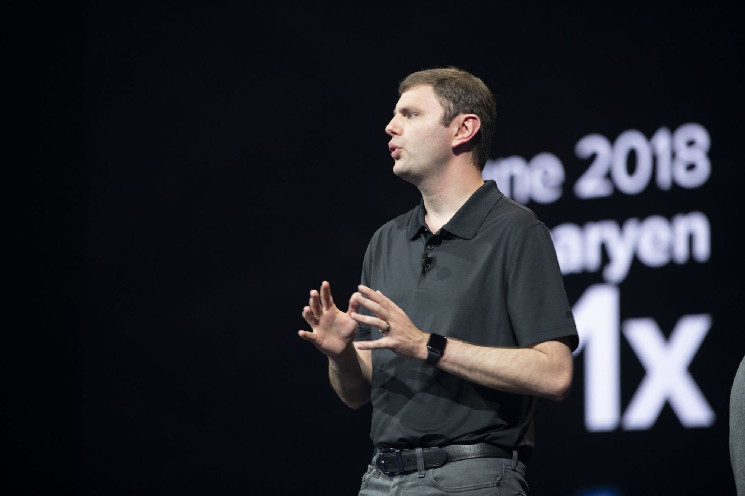 Dan Larimer declared his resignation as CTO (chief technology officer) of the crypto company, Block.one. He stated that censorship has gotten out of control. Larimer was most apparently referencing Twitter's most advanced actions to ban U.S. President Donald Trump's account. Nonetheless, various other social media platforms did the same after Trump's controversial recent remarks.
In a blog post on Voice, a social network platform developed on the EOS blockchain and established by Block.one, Larimer stated that he had formally resigned on 31 December 2020. The Block.one CTO acknowledged his colleagues. He intends to continue to work on decentralized technology after quitting. Larimer has been with the company since 2017. The company raised $4 billion for an ICO (initial coin offering) to launch the EOS network. It was declared an enhanced version of Ethereum, with quicker throughput and lower fees amidst a closed ETH ecosystem. 
Comprehensive details about Dan Larimer's involvement in projects besides Block.one
However, these promises never actualized. EOS has become known for its centralization interests, developers' expense, and collaboration between block producers. Larimer also supported fonding one of the first-ever crypto exchanges, Bitshares, with Charles Hoskinson in 2013. Following EOS and Bitshares, Larimer's legacy also involves two blockchain-based social media platforms: Steemit and Voice. Justin Sun of Tron acquired Steemit, and Voice has yet to achieve considerable friction. 
However, Larimer has alluded to his renewed concern in blockchain-based social media platforms. His Twitter activity has implied much of the same, scrutinizing the current ban of President Trump. Larimer stated that he would apply his expertise to develop tools that enable people to secure their own freedom. Before working at Block.one and EOS, Larimer was involved in blockchain-based social media publishing service Steem and Bires. 
Further, EOS' price sank in reply to this news, perceiving that Larimer is a well-known figure and is one of the project's face. The cryptocurrency is down by 15% in the past 24 hours, underperforming Bitcoin's 5% drop and Ethereum's 1.5% drop.
---
Source
---
Back to the list