Coinflex Launches Noncustodial Interest-Bearing Stablecoin on BCH and ETH Networks
news.bitcoin.com
2020-11-20 02:30
Reading time: ~3 m
---
Coinflex Launches Noncustodial Interest-Bearing Stablecoin on BCH and ETH Networks
The cryptocurrency exchange Coinflex has announced the launch of a unique interest-bearing stablecoin called Flexusd. The new stablecoin is considered to be the first dollar-backed crypto that pays interest at the base level. Moreover, the new token is built on the Ethereum blockchain and the Bitcoin Cash network as well by leveraging the Simple Ledger Protocol.
The digital currency trading platform Coinflex has revealed the creation of a new stablecoin token that bears interest. A stablecoin is a cryptocurrency that is tied to the price of a fiat currency and traditionally it's the U.S. dollar. This allows people to hold crypto assets without exposing themselves to massive price fluctuations found in bitcoin (BTC) or ethereum (ETH) markets.
The stablecoin economy has grown massive and today there's $23 billion worth of fiat-pegged digital assets. Coinflex.com's CEO Mark Lamb told his Twitter followers about the new stablecoin token on Wednesday.
"We're proud to have launched the first interest bearing stablecoin," Lamb tweeted. "Flexusd pays yield while you hold the private keys. Currently paying 8% interest, it earns yield from our repo market which powers our deliverable perps. The only sustainable yield is from leverage," the Coinflex CEO added.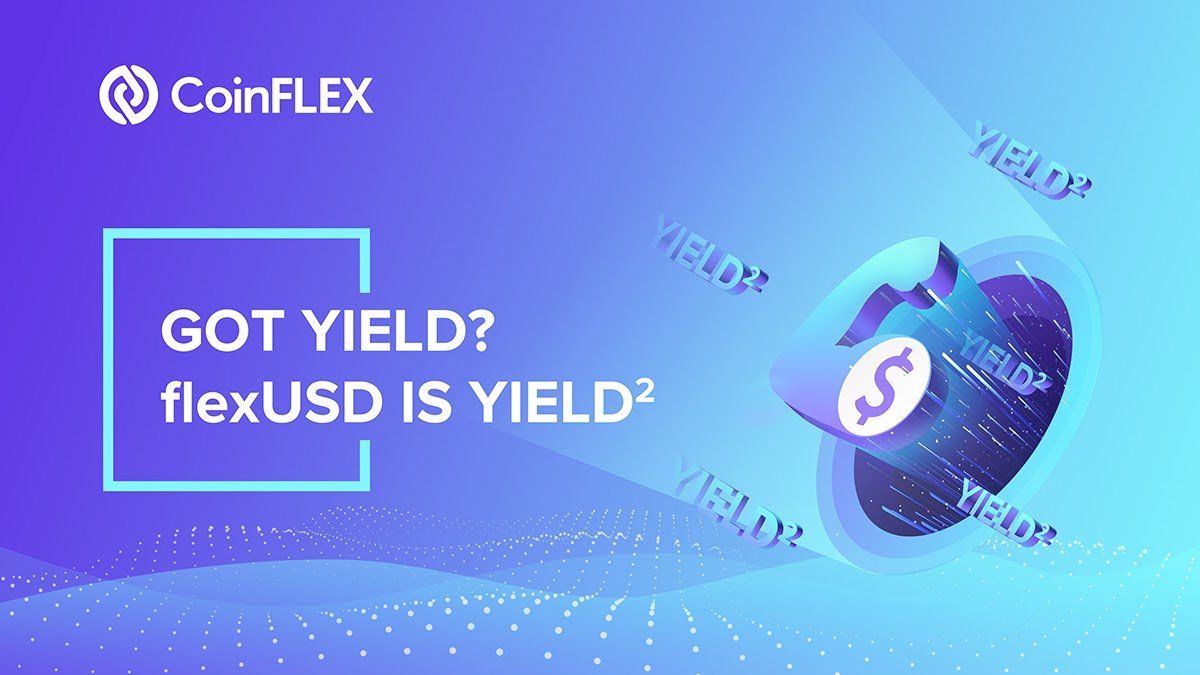 The new token's website description explains that Flexusd is a multi-yield bearing stablecoin that operates in a noncustodial fashion. Traditionally, stablecoins give some of the highest yields on the market but users need to use them as collateral or deposit them on a centralized exchange.
"Flexusd and all Flex assets earn interest even when just sitting in a wallet, defi app, exchange or margin account," the web portal notes. "This enables what we call 'yield on yield' i.e. using natively yield-bearing Flex Assets to earn extra yield on top from these various sources in crypto."
Coinflex details that the token will be made available via the Ethereum and Bitcoin Cash blockchain during the initial launch. The exchange is leveraging the Simple Ledger Protocol (SLP) framework for the coins on the BCH side. In the future, Coinflex plans to spread Flexusd across a myriad of chains including networks like Polkadot, Tron, and EOS. The Coinflex issued stablecoin will also be available via a variety of decentralized finance (defi) platforms.
The 'yield on yield' scheme not only provides benefits for Flexusd stablecoin owners as Coinflex details that the concept works with Flex wrapped assets like Flexbtc, Flexeth, and Flexlink. Accordingly, Coinflex says the exchange will undertake three repo auctions per day, and Flex asset users will get a "pro-rata share of any interest earned by users borrowing assets that underlie the flex assets."
On social media and crypto-related forums, a number of BCH proponents were excited about the interest-bearing stablecoin. "This is huge," the full node Bitcoin Cash development team Bitcoin Unlimited tweeted.
On Reddit, one Bitcoin Cash supporter asked what the difference between Flexusd and tether was and whether or not the new tokens were backed and audited. The Coinflex CEO responded to the question and said: "It's always fully backed. Flexusd lends the underlying USDC into Coinflex's repo market."
"There will be audits, in fact, we're open-sourcing the code of the repo lending bot and also the read-only API keys," Lamb concluded. "So you will be able to see all balances at all times and verify exactly what's going on underneath the hood. The difference versus USDT is USDT pays 0% interest and Flexusd pays interest."
---
Source
---