IOTA to Participate in Landfill Gas Monitoring in Chile, Industrial IoT Projects in Japan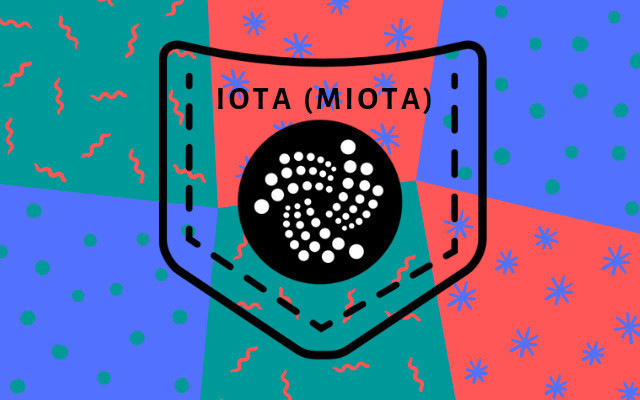 newslogical.com
2020-05-30 03:50
Reading time: ~2 m
---
IOTA Foundation is welcoming aboard a new advisory member starting from June 1. Julie Maupin, a senior fellow at the Centre for International Governance Innovation (CIGI) May 28 announced that she would be joining the IOTA Foundation advisory come June 1 after sitting at the Social Impact & Regulatory Affairs office of IOTA foundation for about 5 years.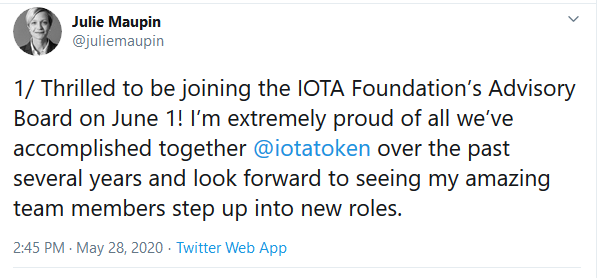 Julie who joined IOTA Foundation in 2017 said she's proud and elated about her new achievement adding that lots has been accomplished alongside IOTA.
She said she will no longer take part in IOTA Foundation day to day management, but represent the foundation at the International Association for Trusted Blockchain Applications (INATBA).

While trying to set goals to achieve as she assumes a new position at the foundation, Julie asked "What's next for IOTA?"
She replied afterward that IOTA would be heading for things like "Landfill gas monitoring in Chile," showcasing and optimizing its use cases in climate change management.
Julie added that IOTA would also be looking up to achieving industrial IoT projects in Japan, digital health, new mobility among some other intriguing new projects.
Julie who was appointed as a member of the German Ministry of Finance Fintech Advisory Council also spoke about what she'll like to achieve next as she steps up her career.
The erstwhile lecturer at Duke Law School said she'll like to make more time for her family and target new challenges as the Chief Investment Officer at Axion Holding, a Canada-based private holding company.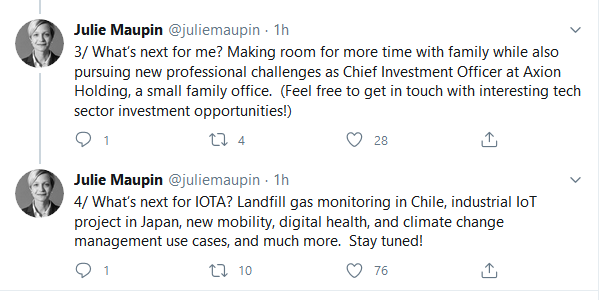 Julie Maupin seems to be a climate change expert, she spoke as a guest speaker on climate change at the "Hack4Climate," "Blockchain ClimateCup Roundtable," and "COP23" among other events organized by CIGI.
IOTA is also vibrant in solving problems related to climate change. After pledging its commitment to Climate KIC Deep Demonstration, in December 2019, IOTA co-organized a workshop themed Co-creating Impact with EIT Climate KIC and IOTA, where three best projects were displayed on how IOTA technology can be used to solve climate problems.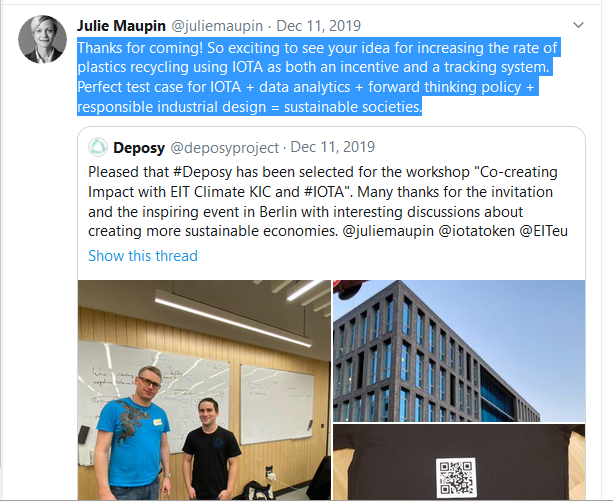 ---
Source