Charles Hoskinson Revisits Cardano's Partnership with Global Advertising Agency McCann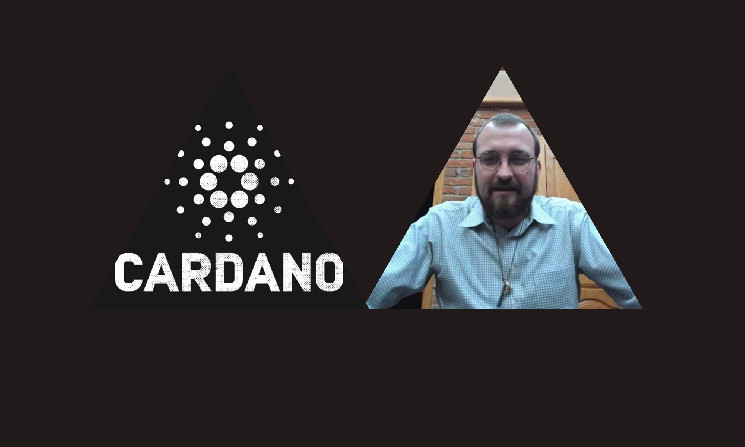 newslogical.com
2020-05-30 00:50
Reading time: ~2 m
---
The CEO of Cardano blockchain technology and the founder of Input and Output HK, Charles Hoskinson, has taken time to revisit Cardano's collaboration with American global advertising agency network McCann.
Hoskinson said he's really delighted and enthralled that Cardano sealed such a tremendous partnership.
The great mathematician who co-founded Ethereum said it was a great deal to have corroborated IOHK's top-notch designers and artists with McCann's talent. He said IOHK has been enjoying the talents introduced by McCann.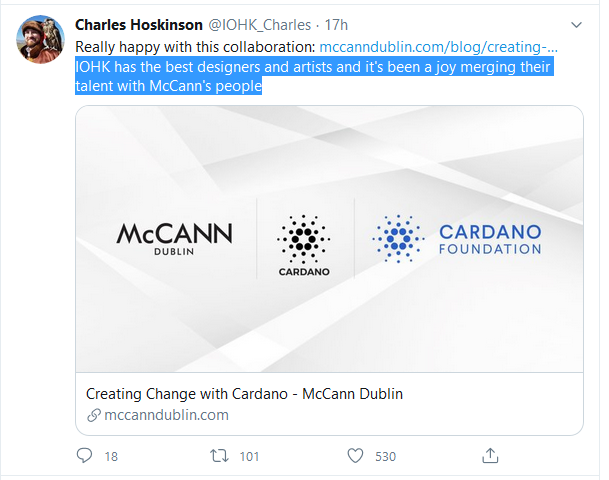 Mccann Dublin Appointed as Cardano's Brand Strategist
On December 13, 2019, the Dublin section of the McCann World Group declared it was selected as the brand strategist and design agency for Cardano foundation.
Cardano teamed up with McCann to reevaluate the Cardano blockchain brand and design to meet world's standard for enhanced adoption.
After McCann showcased an exhibition of the new marketing and branding idea it intends introducing to Cardano, Charles Hoskinson, on April 4, announced the collaboration.
Hoskinson extolled McCann for the presentation, stating that Cardano would be able to show the world its purposes better through the new marketing and branding approach.
However, Hoskinson in a video update then said Cardano aims at releasing the rebranding idea alongside Shelley mainnet.
Explaining the need for the collaboration, the global PR, communications and marketing director at Cardano, Bakyt Azimkanov, said branding would go a long way in assisting Cardano to achieve mass adoption.
Cardano Enhances Commercialization with PwC
In January, Cardano also made a great move to enhance its marketing approach so that the blockchain network could enjoy broader adoption across the globe.
On the heel of McCann's announcement, Cardano partnered with PwC to enhance its commercialization.
The complete commercialization of Cardano was then handed to PwC, one of the big four auditing firms. However, while working for Cardano, there would be a connection and exchange of information between PwC and McCann.
As part of the deal to enhance the commercialization of Cardano blockchain, IOHK was part of the attendees of the last PwC workshop.
---
Source